Victim's father says real reason behind lawsuit was to set record straight about son's death.
Both had been shot. Police say they are not looking for any suspects in connection with the deaths.

Daily dose of news and notes in the STL from columnist Joe Holleman
McClellan
St. Charles
Illinois
Nation
Politics
Obits
Crime
More News
Concerns raised over possible lack of local talent if California agency receives exclusive access over Memorial and Labor Day weekends.
US
World
Tech
Politics
Strange
Today in history
Her screams for help as she was stabbed to death were ignored, and helped spur creation of the 911 system. 
Stocks
Columns
Calendar
Salary Info
More Business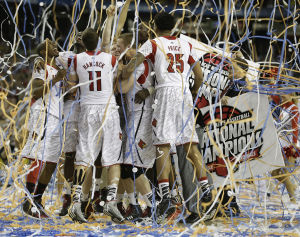 An estimated 50 million Americans participate in office betting pools.
Blender
Tube Talk
Restaurants
Movie Times
Movie Reviews
Comics
'The Tonight Show' host Jimmy Fallon gets Hamm's help in photo-bombings
Food
Health
Parenting
Religion
Travel
Pets
Deals
Fashion
Columns
The 22-pound cat trapped its owners inside their bedroom after attacking their baby.
Miklasz
Burwell
Cards
Rams
Blues
Mizzou
Colleges
High School
Oscar Taveras must earn his at-bats at the big league level. If he can't do that this spring, so be it. The Cardinals have many options.