2015 PULITZER FINALIST FOR EDITORIAL WRITING
Opinion
HOT READS
Don't just tinker with the Patriot Act. Overhaul it.
FAIR: An ounce of prevention in Missouri's case hopefully will end up saving the state about $3.5 million in emergency dental care costs for p…
There is room for Mr. Stenger's study if it is part of a larger discussion on developing a unified regional vision for transit.
POSTCARD FROM MOUND CITY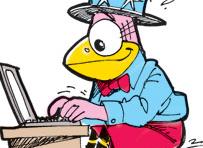 We have space in the newspaper to publish only about 60 letters a week, so the competition is tough. Here are tips on getting your letter published: