3 Bedroom Home in St Louis - $47,000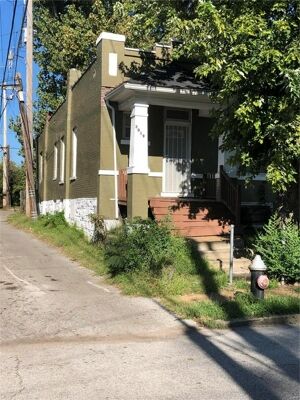 Investment Property. Greater Ville 3 bedroom property. Living room features fireplace. Large eat-in kitchen with separate dining room. Laminate flooring.
Two years removed NL manager of the year award, three weeks after record 17-game winning streak, Shildt 'floored' by dismissal from pro organization who groomed and inspired him.
The threat came two days after the Post-Dispatch informed the state about a data risk that left vulnerable 100,000 Social Security numbers.
Fans got so angry at the guy. The past three years were rough. But Carpenter's legacy is strong.
Judge issues $24,000 in fines to four NFL owners, orders them to pay $25,000 in attorney's fees and threatens to hold them in contempt.
'It's a mess,' said Elen Cantos, a Florida resident trying to get home from a vacation in Southern California. 
The Post-Dispatch discovered the vulnerability in a web application that allowed the public to search teacher certifications and credentials.
St. Louis police were called about 8 p.m. to Reign Restaurant at 1122 Washington Avenue to shut down an event there. No one was arrested.
Here are the highlights from our Monday chat with Post-Dispatch readers.
Questions remain in wake of sudden dissolution of the politically powerful St. Louis-Kansas City Carpenters Regional Council.
Police issued around 20 court summonses and made "a couple" of arrests. Social media was abuzz with comments and complaints from residents.