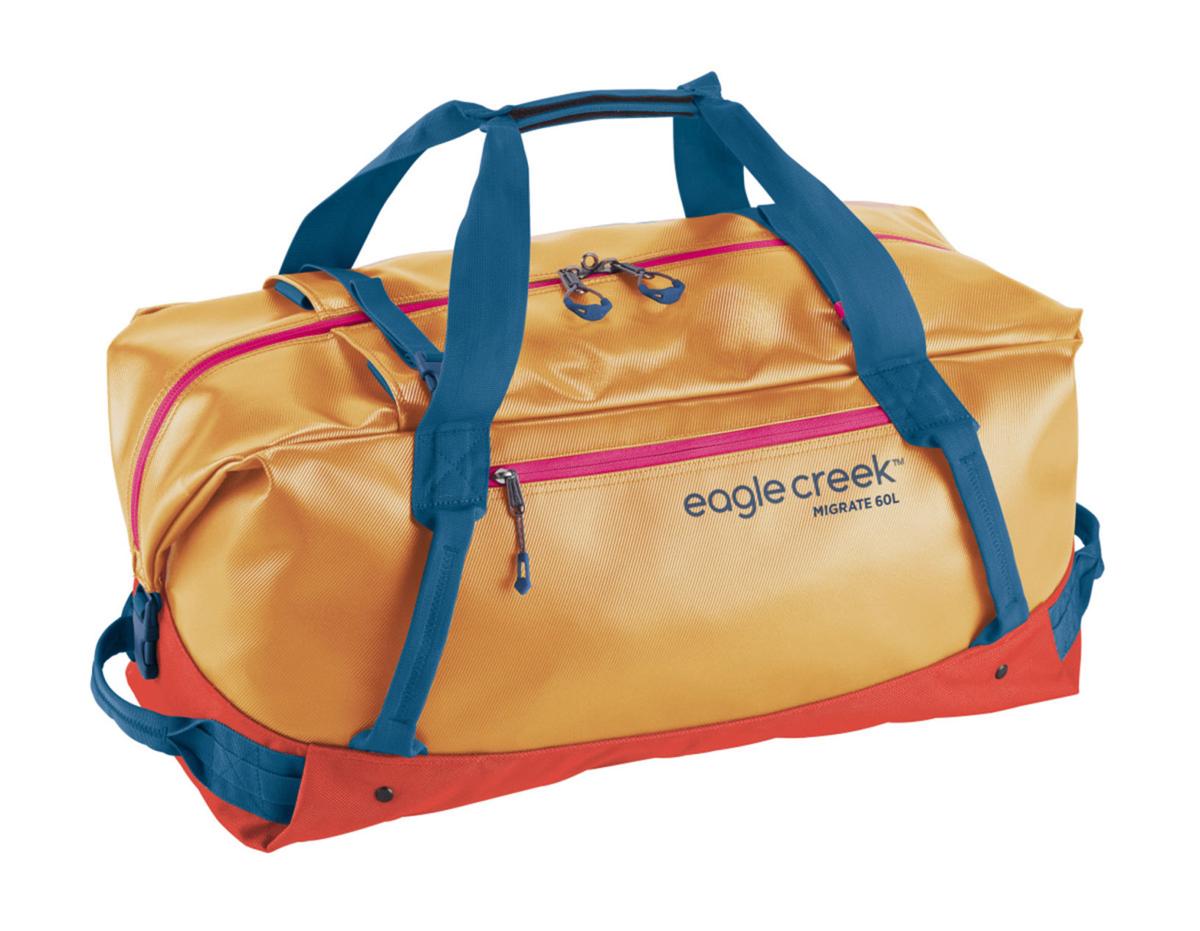 A duffel bag is an easy way to carry a lot of stuff. But a bag that you might grab for the gym isn't sturdy enough for global travel.
Enter the Migrate line from Eagle Creek, a new group of duffels that are both rugged for adventure travel and environmentally sustainable. Talk about turning trash into treasure: These bags are produced thanks to a plastic used to make windshields shatterproof. Used windshields are harvested from landfills in Asia and turned into a recycled PVB coating that provides storm-proof water resistance.
The entire line features a doctor-bag style opening on top and range in size from 40 liters to 137 liters, with the larger sizes including wheels. Tucked-away backpack straps make the bag easy to carry on your back if need to haul it long distances, and there are plenty of sturdy straps to pick them up or tie them down in a vehicle. When you're back from your trip, the bags lie flat for easy storage.
Whether you've got a lot of camping equipment to haul or you're off on a climbing expedition, these bags will get all your stuff where you need to go without a worry.