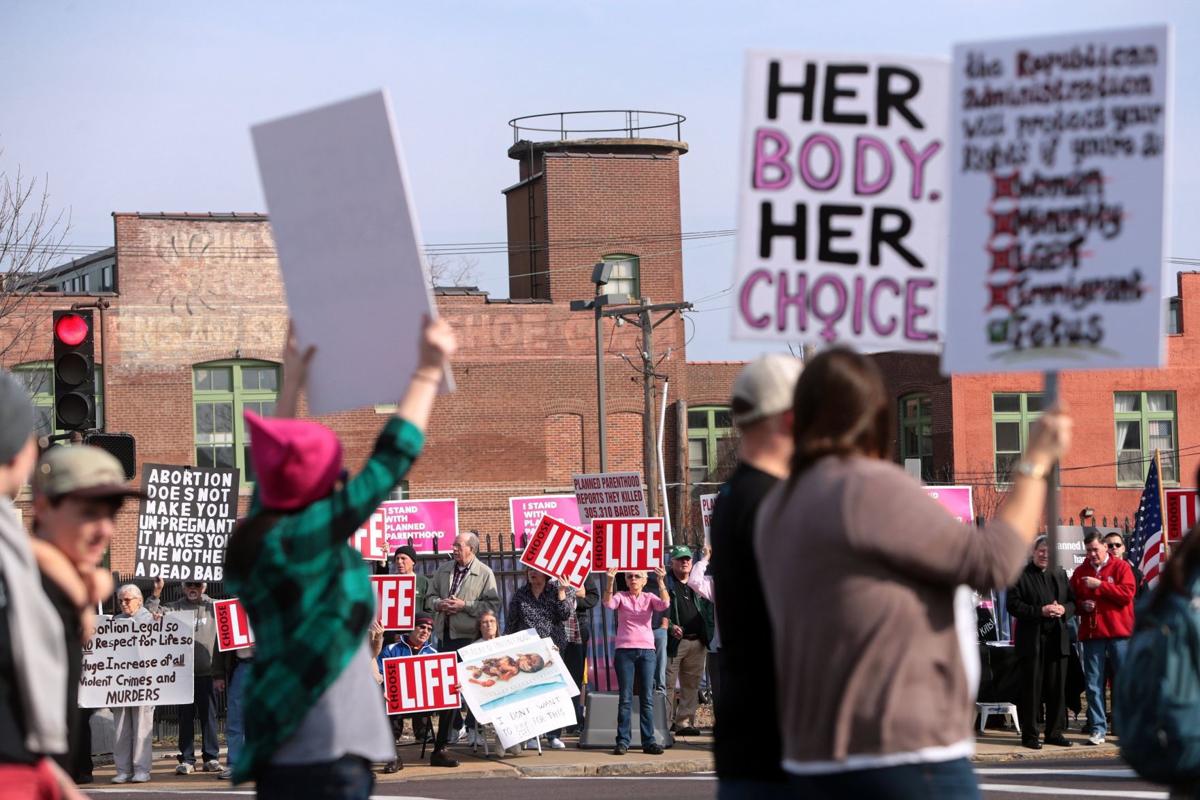 My name is Jennifer Box. My husband and I have been married for 6½ years, and we have two sons, ages 2 and 4. I want to tell you about our daughter, Libby Rose Box. This little girl broke our hearts wide open.
Just over a year ago, I was 13 weeks pregnant with Libby when I got the call with our early genetic testing results. The news was not good: She was high risk for Trisomy 18. This began the process of multiple tests, ultrasounds with the high-risk OB/GYN department and meetings with genetic counselors.
I spent hours each night wide awake in a panic going through different scenarios. If Libby was not stillborn, she would likely die within minutes or hours of birth. How would I explain that to our sons who would be only 3 and 1 years old? In the unlikely event that she did live past her first day, she would be born into a life of endless medical and surgical intervention — feeding tubes, ventilators and open-heart surgery.
Her short life would have always been one of agony.
As a parent, you have to make hard choices on behalf of your children. As their parent, you know what is best for them. This is what my greatest act of love as her mother could be: to end the pregnancy, grant her peace and spare her tiny, broken body a life of pain. To suffer myself, instead.
I'm thrilled to be pregnant again. Recently, my husband and I went for our 20-week anatomy scan. At the end of the scan we were told everything looks good, but they weren't able to get two views of the heart, so I would follow up with another ultrasound at 24 weeks.
When we got to the car I sobbed, "At 24 weeks it will be illegal in Missouri to have an abortion. I don't want to fly to Colorado to end this pregnancy if something goes wrong." I only know this because last year I learned firsthand how difficult Missouri politicians have made it for a person to get a safe, legal abortion.
I tell you these personal details because politicians are now trying to make it virtually impossible to access abortion in Missouri. Currently there are two bills in the Missouri Senate that would ban abortion at six weeks. These bills are sponsored by legislators from Kirkwood, O'Fallon and Lake Saint Louis.
At six weeks, many women do not even know they are pregnant. And most OB/GYNs will not even schedule the first prenatal visit until eight weeks. Our state would deny a woman the most basic tenant of health care: to meet with her doctor, a person she trusts, to discuss a major medical event — a pregnancy.
What's more, neither of the bills have exceptions for fetal anomalies. Horrifically, neither bill has an exception in the case of rape or incest. That means victims of violent crime — a crime against their body and their consent — would have no recourse in Missouri to end a pregnancy resulting from rape. They would be forced to carry to term against their will — as if their womb was more important than their well-being.
The debate around abortion is charged. Trust me, I have learned that while sharing our most painful and heartbreaking family story with strangers in Jefferson City. But Missourians who have had an abortion, for any reason, should start telling their stories now. One in four women will have an abortion in her lifetime. That means we all have a friend, loved one, or coworker who has decided that ending a pregnancy was the best choice for her.
These bans would effectively make every patient seeking abortion care have the same horrible moment I had in the car with my husband: realizing there is no time left to make your decision in your home state. In the middle of your crisis — be it an unintended pregnancy, a fetal anomaly, or as a victim of a violent crime — you must flee your home state and the health care providers you know and trust.
Jennifer Box is the vice president of a startup based in Webster Groves; she and her husband have two living children.
Below are the names of some of your friends, loved ones and neighbors who have had an abortion. We are brave enough to stand up for those of us who will need an abortion in the future, and we refuse to let politicians in Jefferson City take that right away from all of us. Please join us, and speak out now.
Jennifer and Jake Box, Webster Groves (abortion at 15 weeks)
Robin and Jim Utz, Webster Groves (abortion at 22 weeks)
Kadie and Justin Tannehill, St. Peters (abortion at 22 weeks)
Patricia and Dan Probst, O'Fallon (abortion at 22 weeks)
Kat Kissick, St. Louis (abortion 9 weeks)
Alison Dreith, St. Louis (abortion at 6 weeks)
L. Benjamin, St. Louis (abortion in first trimester)
Kelli Best-Oliver, St. Louis (abortion at 9 weeks)
Rachel Goldberg, Springfield (abortion 26 weeks)
Kristin Cryer, St. Louis (abortion 22 weeks)
M. Garcia , St. Louis (abortion 8 weeks)
J. Flynn, Kansas City (abortions at 7 weeks, 12 weeks, 4 weeks)
Ashley Fairchild, Wentzville (abortions at 7 weeks, 23 weeks)
Melissa Johnson, Webster Groves (abortion at 19 weeks)
Stacy Sherrod, Springfield (abortions at 8 weeks, 9 weeks)
J. Booker, St. Louis (abortion at 10 weeks)
G. Garrett, Webster Groves (abortion at 14 weeks)
Michelle Hatfield, St. Louis (abortions at 18 weeks, 14 weeks)
Ashley Buck, St. Louis (abortions at 12 and 15 weeks)
Stephanie Coalson, St. Louis (abortion at 11 weeks)
A. Whittier, St. Louis (abortion in first trimester)
E. Whalen, Overland (abortion at 9 weeks)
T. Meyer, St. Louis (abortion at 8 weeks)
Heather D., St. Louis (abortion at 8 weeks)
Amanda Mueller, St. Louis (abortion in first trimester)
Hannah Doss, Kansas City (abortion in first trimester)
Ashley Luther, St. Louis (abortion at 18 weeks)
E. Coleman, St. Louis (abortion at 20 weeks)
Kate B, St. Louis (abortion 12 weeks)
Kerri D., St. Louis (abortions at 9 and 19 weeks)
Kelly Hopkins, Arnold (abortion at 10 weeks)
T. Basham, Creve Coeur (abortion at 21 weeks)
Jennifer G., St. Louis (abortion at 10 weeks)
Kathryn M. Sherman, St. Louis (abortion at 8 weeks)
E. King, Kirkwood (abortion at 20 weeks)
Callie Vail, University City (abortion at 6 weeks)