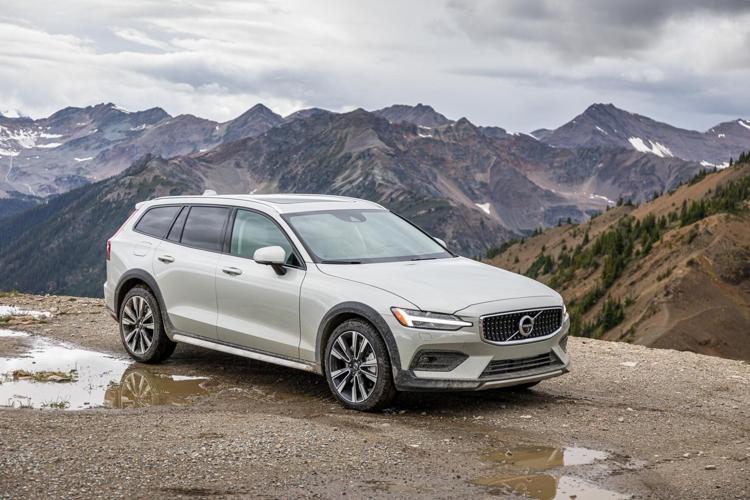 Stranger things have happened, but not many:
As the third decade of the 21st century begins, the good ol' station wagon -- that unabashedly domesticated, middle-class relic of 1950s suburban bliss -- is now a trend-bucking renegade.
Who'da ever thunk?
In an era when it seems almost everybody drives a crossover SUV, a handful of fiercely independent types -- folks who distain bandwagons -- are opting for... wait for it... wagons.
Alas, in the 2020 model year these wagon-seeking individualists get their hearts broken by Japanese and Korean nameplates (unless you count as wagons the Subaru Outback and Kia Soul, both of which are marketed as crossover SUVs by their respective manufacturers). And fans of domestic brands have but a single wagon choice: Buick's Regal Tour X.
European nameplates, on the other hand, nearly all provide a wagon option. And among the most appealing is the 2020 Volvo V60 Cross Country -- even if Volvo doesn't want to admit it's a wagon, calling the V60 Cross Country an "all road estate."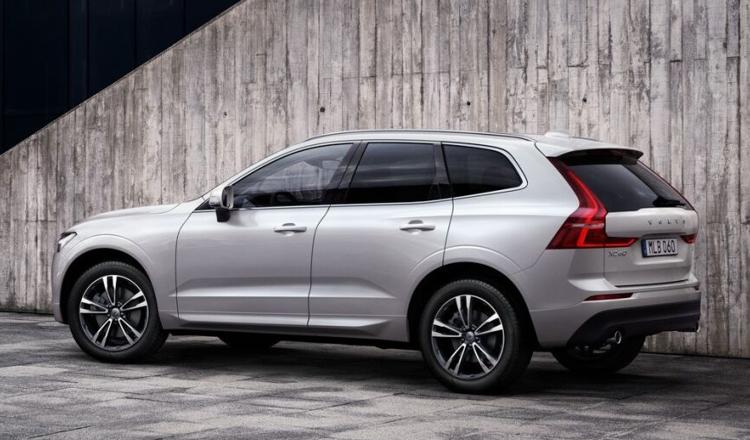 Uh, OK.
Differentiating it from the standard V60 wagon, Volvo bestows on this "Cross Country" variant such "active lifestyle" stuff as standard all-wheel drive, an "off road" mode in the vehicle's drive-mode choices (which essentially just activates hill-descent control), and tough-guy styling in the form of a roughly 3-inch suspension lift and black cladding around the exterior apron.
But, to paraphrase Bill Shakespeare, a rose by any other name is still a wagon.
As such, the V60 Cross Country provides a smooth ride, no-surprises handling and a quiet, comfortable cabin, just as you'd expect from a modern luxury car. There's no unwieldy-in-tight-spaces feeling or tall, tippy sensation here. At the same time, V60 Cross Country also boasts the useful cargo hold of a wagon.
Offered stateside exclusively with a 2.0-liter turbocharged I-4 managed by an eight-speed automatic, V60 Cross Country generates 250 hp and 258 lb.-ft. of torque, the latter fully accessible at just 1,800 rpm. The result is performance with plenty of power to navigate two-lane passing maneuvers while acquitting itself nicely in around-town motoring, all from drive-mode choices that include Eco ("efficient drive"), Comfort ("every day use"), dynamic ("high performance") and off road ("rough road").
In 150 miles of mixed city/hwy driving, we realized 25 mpg, just as the EPA figured.
Exterior styling, despite the tough-guy cues, is really quite elegant, with a bold grille, Thor's Hammer headlights (love that name) and a sleek profile that shows blacked-out B- and C-pillars and, on our car, beautiful 19-inch alloy wheels.
Inside, appointments are lovely, including in our car marvelously comfortable front buckets (with power-adjustable thigh supports), a surprisingly roomy back seat, a black-and-white leather design motif, grained wood on dash and floor console, a huge sunroof and a handsomely mounted vertical infotainment screen.
Lucky it's handsome!
If there's a complaint to be lodged with the V60 Cross Country, it's the needlessly complex infotainment interface. Displayed on that vertical screen, this menu-intense system figures, why demand just one action when four will do? To save a radio station, for example, one doesn't just press and hold a button. Instead, one must choose the audio menu's "Library" page; from there choose the "Channels" page; and from there, once saved, select the programmed station from the "Favorites" menu.
So plan some time with your owner's manual, which in our car -- sans a print manual -- was (gulp) available only via the infotainment system. Good luck.
But that quibble aside, the Volvo V60 T5 Cross Country is a gem -- all the comfort of an athletic luxury/performance car and all the utility of a crossover. It's a real haven for those fleeing the crossover SUV mania.
---
This content was produced by Brand Ave. Studios. The news and editorial departments of the St. Louis Post-Dispatch had no role in its creation or display. For more information about Brand Ave. Studios, contact tgriffin@brandavestudios.com.
Auto reviews, driving trends and up-to-date news about life on the road.