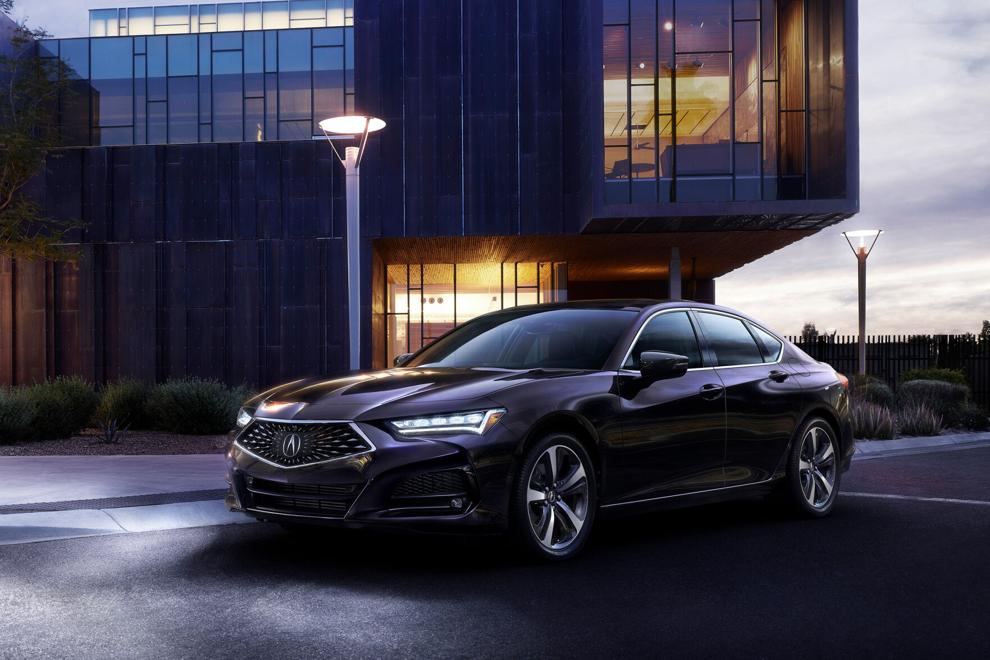 I think my feelings were hurt.
First the 2021 Acura TLX criticized my penmanship, then it told me to get out of town fast. Mmmm.
The scribble squawk came from TLX's navigation system, which offers the option of using a finger on a center-console pad to write a desired address, which then appears on the display screen and is confirmed by a disembodied voice. I wrote "5" and the voice said "five." I wrote "2" and the voice said "two." I wrote "7" and the voice said "arrow."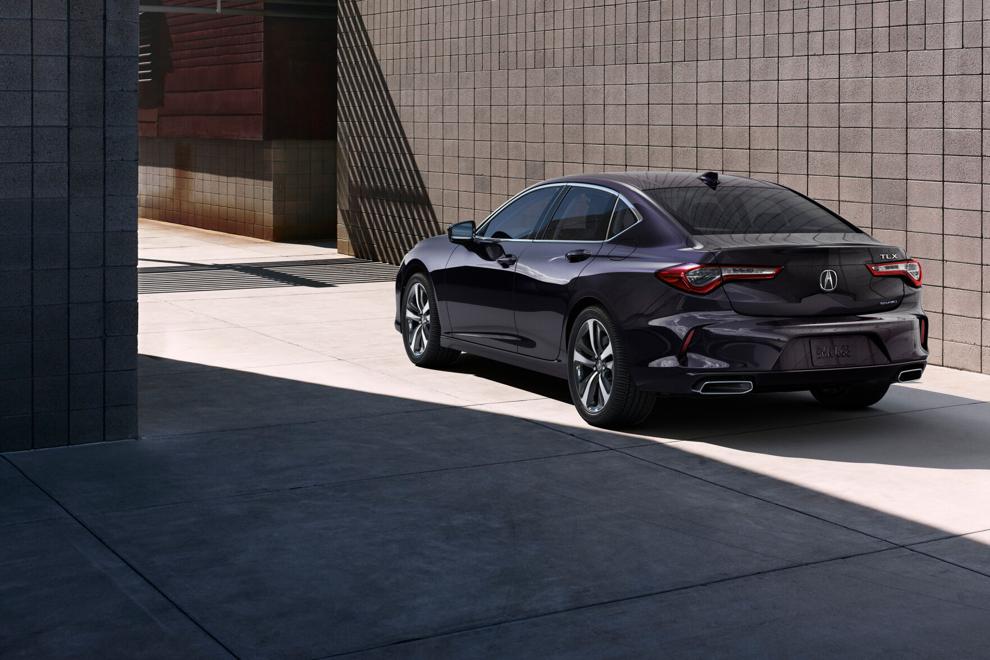 Then, having sorted out the destination dilemma, we headed west in TLX on Manchester Road, which, as locals know, is dubbed "State Highway 100" by MoDOT. As we passed a black-and-white 40-mph speed-limit sign, TLX's techy gauge display dutifully produced an informative "LIMIT 40" graphic. Shortly thereafter, we passed a black-and-white "HWY 100" sign, which prompted TLX to report "LIMIT 100." ("But, officer, I can explain!") Subsequently, the display switched back and forth, willy-nilly, as we passed speed-limit signs and state-highway signs. Endless entertainment.
Beyond those two peccadilloes -- and the fact that the back seat is tighter than wet denim -- we found this all-new TLX to be a real hoot.
Available in Base, Technology, A-Spec, Advance and Type-S trims -- Type-S slated to arrive in late May -- this second-generation TLX is powered in all but Type-S by a new, 2.0-liter, 272-hp turbo four. Type-S trades up to a 355-hp turbo six. Every TLX is available with front- or all-wheel drive (which Acura modestly dubs "Super Handling - All-Wheel Drive), and all are managed by a new 10-speed automatic.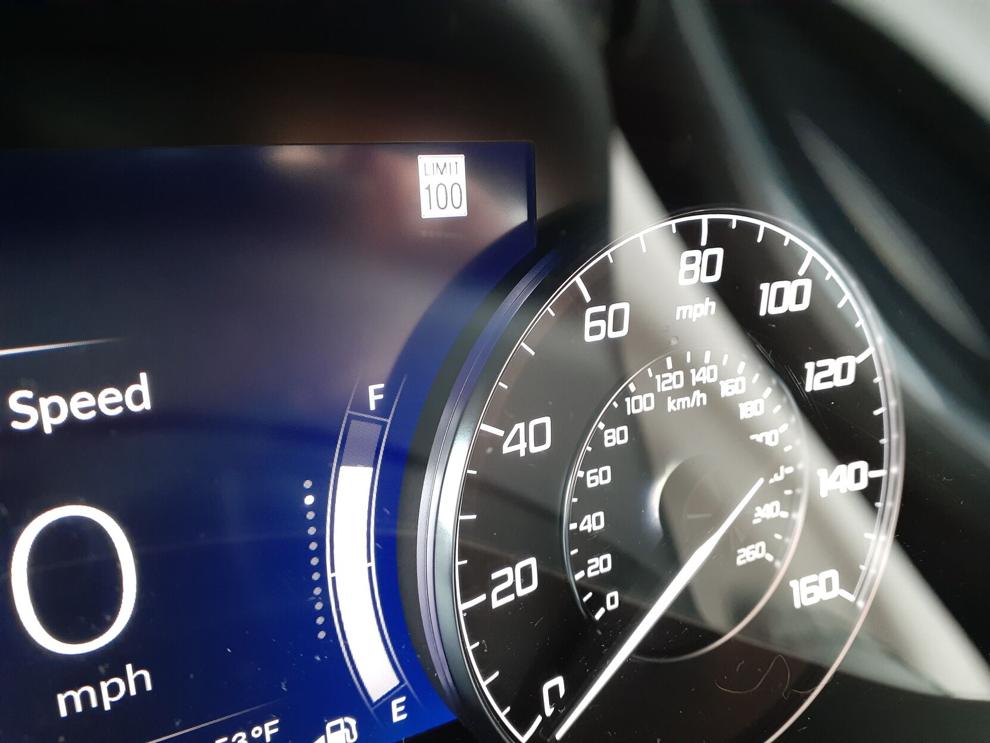 Long before our TLX AWD Advance gave us our comeuppance for slovenly hand-writing and needlessly modest speed, we were bowled over by its styling. Lower, longer and wider than its predecessor, TLX boasts an impressive stance, a bold, "bursting" grille, raptor-eye headlights, character-lined hood, classic long-hood, short-deck profile and, out back, geometric tailpipes low and a small, nicely incorporated spoiler high. Snappy.
Inside, appointments in our Advance were beautiful: two-tone leather, wood on doors, dash and center stack, customizable ambient interior lighting -- just great.
But most owners will want to spend some time with their owner's manual when it comes to the infotainment stuff. The system consists of a 10.2-inch screen atop center dash that is not a touch screen. Rather, it's controlled by a few buttons and a finger pad on the floor console. Until you get the hang of it, it can be enough to torque off your anger management counselor. It does, however, as noted, allow you to write in radio station frequencies, navi destinations and more. Eventually you get the hang of it. And there is a volume knob on console.
Room up front in this compact is fine, while our Advance's cosseting front sport buckets provided power adjustments for everything from height to lumbar to side-bolster hugs. Alas, the rear seat is cramped, but that 60/40-split seat folds, which is good considering that the shallow trunk is notably impinged by the rear wheelwells.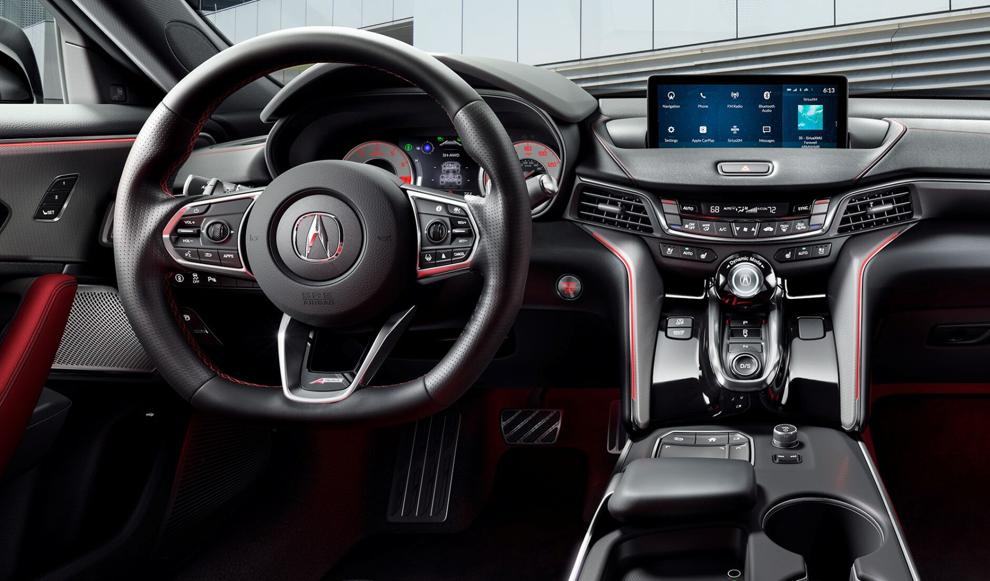 On the road, TLX is a genuine sport sedan. Acceleration behind our blown four was satisfying -- we greeted 60 mph in 6 seconds -- while this new car's dedicated chassis provides enthusiastic athleticism in aggressive driving, a civil and quiet demeanor in routine cruising and confident handling under all circumstances. Adding to the experience, TLX offers drive modes of Comfort, Normal and Sport.
In 100 miles of mixed motoring, more highway and twisty two-lanes than surface streets, we realized 26 mpg.
This new TLX is a statement from Honda that its luxury brand Acura is back, and ready to battle the BMW 3 and Audi A4 for small sports-sedan supremacy.
But, I guess if I write TLX a congratulatory note I'll have to type it.
---
This content was produced by Brand Ave. Studios. The news and editorial departments of the St. Louis Post-Dispatch had no role in its creation or display. Brand Ave. Studios connects advertisers with a targeted audience through compelling content programs, from concept to production and distribution. For more information contact sales@brandavestudios.com.