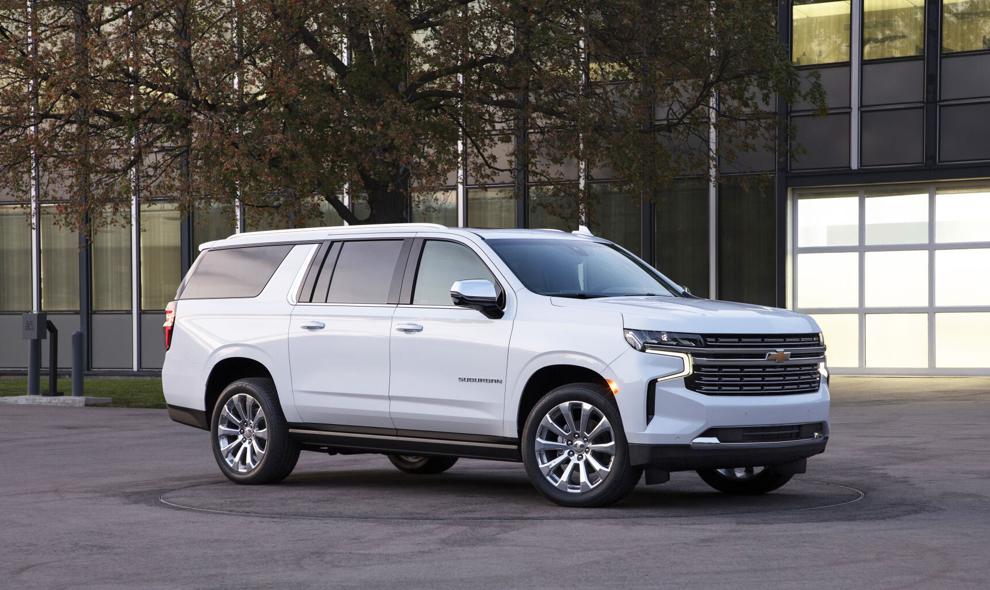 The Chevrolet Suburban has been around a long time -- 86 years, to be exact -- and it didn't achieve that longevity by embracing change arbitrarily.
All-new for 2021, it is what it was.
Suburban came into the world as a big ol' body-on-frame SUV way back in 1935 -- roughly half a century before the term "SUV" was coined.
Now a new Suburban arrives for 2021 -- as a big ol' body-on-frame SUV. Only bigger. Compared to its 2020 predecessor, this 12th-generation rides a wheelbase that stretches 4.1 inches farther while the vehicle itself, at a whisker under 19 feet long, casts a shadow 1.3 inches longer.
Suburban knows what its fans want.
That's not to say, however, the big guy is unaware this is the 21st century. This latest edition is loaded with modern tech -- and it even boasts a fully independent suspension. That's a first for the big guy.
Offered with rear or 4WD, Suburban is available in trims of LS, LT, RST, Z71, Premier and High Country. Its familiar 5.3-liter, 355-hp and 6.2-liter, 420-hp V-8s are carried over. New is a 3.0-liter, straight-six turbo diesel that generates a 460 lb.-ft. of torque. Regardless, every 2021 Suburban is managed by a standard 10-speed automatic.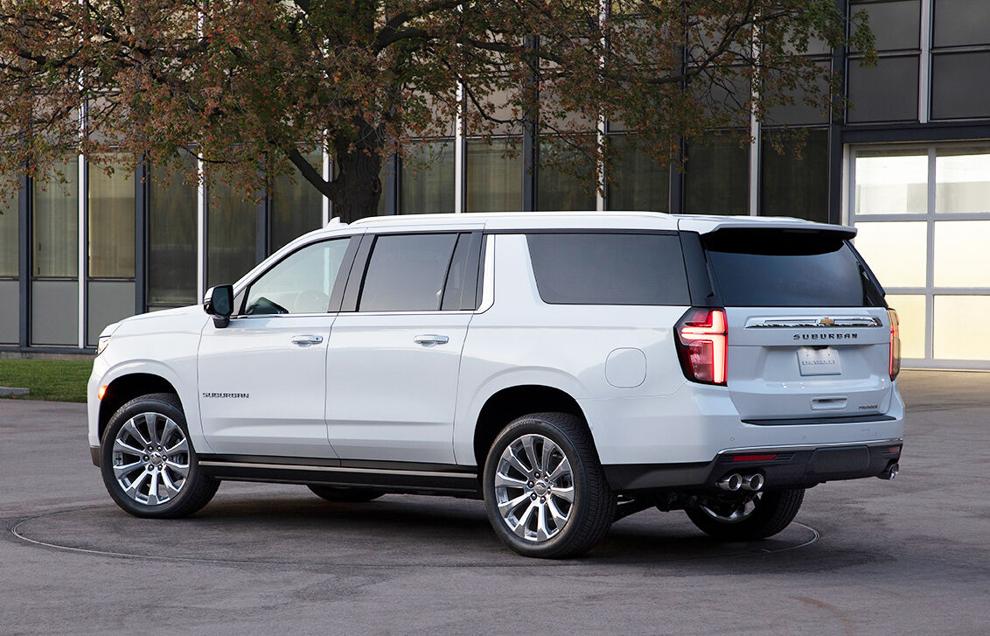 We drove a top-of-the-line High Country, the only Suburban that gets the 6.2-liter V-8 standard. Ours also boasted loads of upgrades, including 4WD (with a driver-selectable all-wheel drive mode), an Adaptive Air Suspension to further domesticate the already-comfy, independent-suspension ride and a Technology Package with rear-seat video screens.
On the road, the cabin is quiet, the handling predictable, the demeanor civil. And, despite High Country's three-ton bulk, acceleration was impressive behind the big V-8. We greeted 60 mph in a blink over 6 seconds while realizing 15 mpg (on Premium gas) in 125 miles of mixed city/hwy driving. (It's notable that the 2WD diesel Suburban, rated at 23 mpg combined city/hwy, is the second-most fuel efficient full-size SUV. No. 1 is platform mate Chevy Tahoe, whose rear-drive diesel is EPA-rated 24 mpg combined.)
Wildly impressive is room in High Country's elegantly appointed, leather-and-wood-swathed cabin. Accommodations up front, not unexpectedly, are great. In the middle row, where we had two captain's chairs, room is equally impressive. But it's row three that astounds.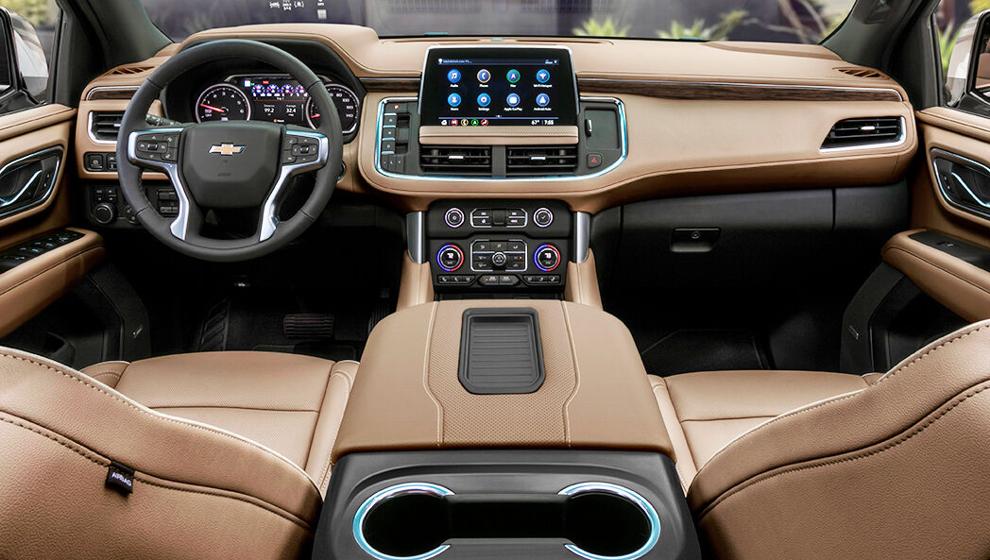 Thanks to Suburban's longer wheelbase and independent aft suspenders, which require far less real estate under the floor than the old stick axle, Suburban's three-place third row can actually accommodate two adults or three kids comfortably. And access is surprisingly easy thanks to a wide-opening rear door and middle-row captain's chairs that scoot, fold and tilt up on edge to provide a spacious path to the rear.
Truck talent? No problem. Not only will Suburban tow more than 4 tons, but, thanks to its slightly longer length and lower load floor (thank you indy rear suspension), it increases its seats-folded cargo bay by an astounding 23 cubic feet. It's now a whopping 145 cubes; with all seats in place it's a still-cavernous 41.5.
Regarding technology, our High Country featured an easy-to-navigate 10.2-inch infotainment screen and twin 12.6-inch rear-seat screens (courtesy of our $3,355 Tech Pack), power folding and raising third row seats, Wi-Fi Hotspot talent, wireless Apple CarPlay and Android Auto and more.
From a styling standpoint, we think the big utes -- Tahoe and Suburban -- wear Chevy's new truck styling (twin-bar grille, sharp profile creases, pinched-lens taillights) better than the Silverado pickup on which they're based.
Finally, you won't be surprised to hear Chevy is pretty proud of this thing. Suburban starts at more than 50 grand. Our loaded, top-of-the-line High Country 4WD reached the mid-$80,000s.
---
This content was produced by Brand Ave. Studios. The news and editorial departments of the St. Louis Post-Dispatch had no role in its creation or display. For more information about Brand Ave. Studios, contact sales@brandavestudios.com.