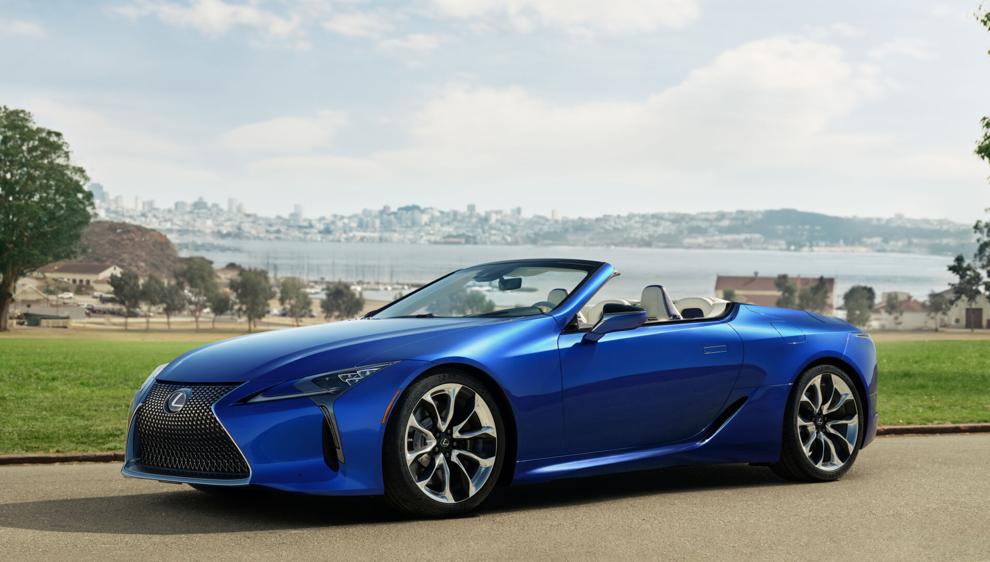 If you need a car, you can forget about the 2021 Lexus LC 500 convertible.
This stunningly styled drop-top has nothing whatsoever to do with "need."  As detective Sam Spade noted way back in 1941's "The Maltese Falcon": "It's the stuff that dreams are made of."
Things that people might need in a car -- the ability to carry more than two people, the capacity to tote cargo, thrifty fuel consumption, and availability at a price that's something less than a king's ransom -- aren't even on this car's radar.
However, the things car buyers may dream of -- drop-dead gorgeous looks, muscular power, hair-raising acceleration, sybaritic appointments, and a chameleon-like ability to transform from the snugly-sealed ambience of a grand-touring coupe to the wind-in-your-hair freedom of an open-air roadster -- well, all that's just another day at the office for this guy.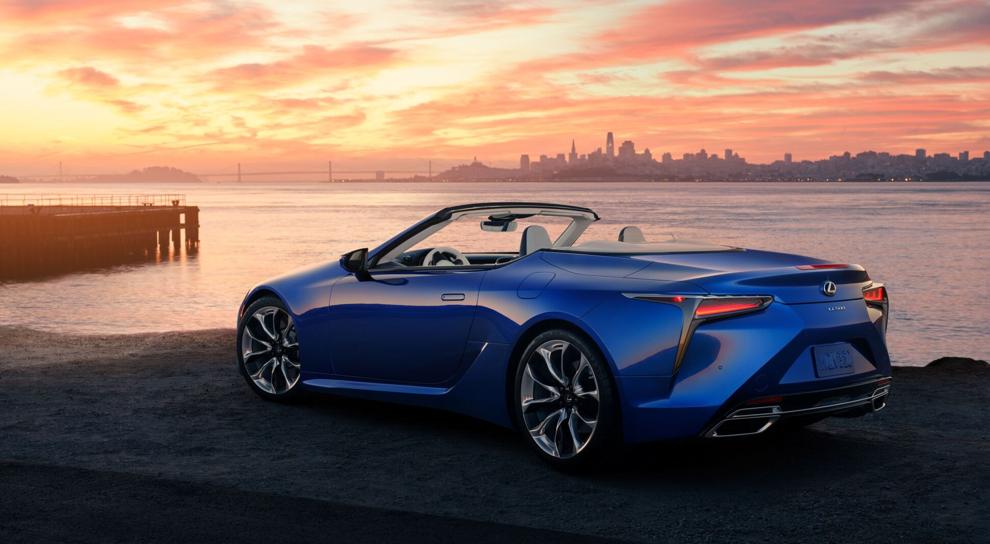 Eye-poppingly beautiful, this long-awaited foldable is the tanning-machine version of the Lexus LC 500 coupe, a looker that debuted for the 2018 model year. Other than the folding top, of course, most of what you see (and don't see) on the convertible is shared with the coupe, including its rear-drive motivation, 5.0-liter V-8 -- mellow when cruising, delightfully snarly when provoked -- and seamless 10-speed, paddle-shift automatic transmission.
A few items, however, are unique to the open-air edition. For example, inside the drop-top is an automatic climate-control system that can sense if the top is up or down and react accordingly. And, should the weather turn cool when the top is down, the system engages "neck heaters" to banish any cervical discomfort. Ahhhhhh.
Also, in a move designed to retain coupe-like rigidity despite the structural loss of a fixed roof, the convertible gets additional body bracing to allow the open car to retain the handling acumen of its hard-top compatriot. Mission accomplished.
To maintain cabin serenity when the top is up, this convertible employs a four-layer foldable lid. Folding the top -- fully powered, of course -- takes a mere 15 seconds, while raising it requires just 16. Either operation can be done at rest or with the car traveling up to 31 mph -- a feature we used while driving down Laclede Station Road as a sudden cloudburst developed.
With 471 hp and 398 lb.-ft. of grunt under the hood, the convertible's 200 pounds of additional curb weight compared to the coupe isn't an issue. The coupe greets 60 mph in 4.4 seconds; the convertible makes the trip in 4.6.
We didn't notice the difference.
What we did notice was the library quiet of this thing top-up, plus its luxury-tourer handling and the pleasure of driving a fast and stunningly beautiful car.
Utility? Fahgeddaboddit! The LC convertible's back seat is there only to show the car has a sense of humor. This is a two-passenger ride with a rear parcel shelf that's equipped with a pair of seat belts.
Carry stuff? Nope. LC 500's 3.4 cu.-ft. trunk is the car's way of saying, "Pick up what you need when you get there."
As we got there, we realized 19 mpg in 150 miles of motoring, more highway and twisty two-lane driving than city.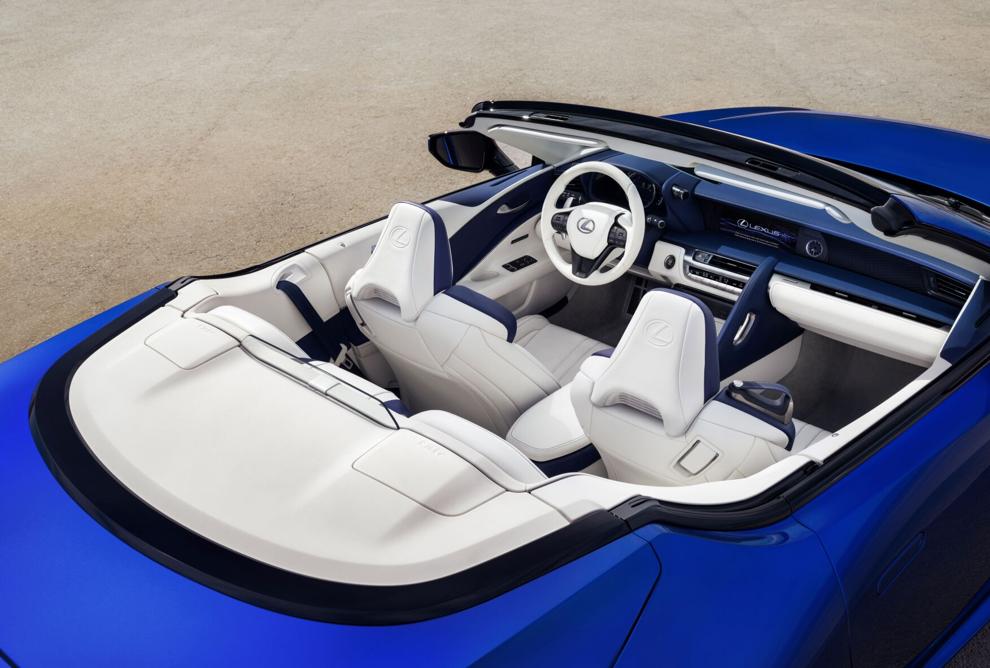 The all-important infotainment equipment, including in our car a 918-watt, 13-speaker Mark Levinson audio system, is cutting-edge but fussy to deal with. A 10.3-inch display sweeps across the center-dash like a Cinemascope screen but the endlessly vexing finger-slide pad on the floor console requires some real practice to master.
Base-priced north of six-figures, our nicely optioned car -- including the $5,290 Touring Pkg. with the aforementioned "neck-heaters" and boffo Mark Levinson audio -- rang the register at $112,420.
Anything in my neighborhood that costs $112,420 has a bath and a half. This car is the stuff that dreams are made of.
---
This content was produced by Brand Ave. Studios. The news and editorial departments had no role in its creation or display. Brand Ave. Studios connects advertisers with a targeted audience through compelling content programs, from concept to production and distribution. For more information contact sales@brandavestudios.com.