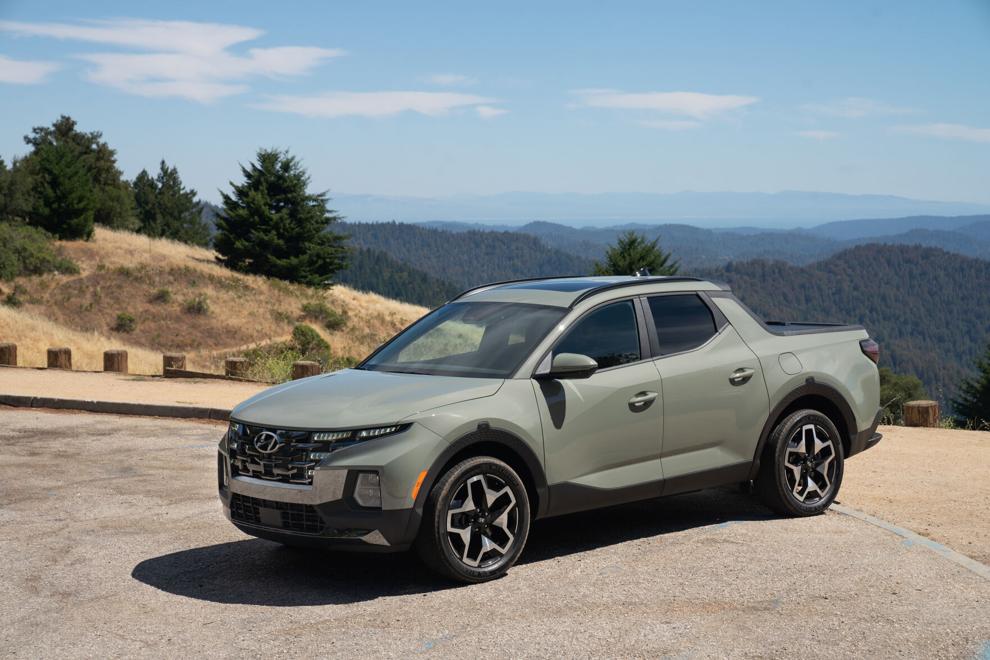 You could forgive the neighborhood car enthusiast if he or she feels they're losing their grip on reality. I mean, I can see myself on the analyst's couch:
"Doc, I've been an automotive scribbler for 30 years, and I thought I knew what a 'coupe' was: a two-door hardtop car. But, now, Infiniti, BMW, Mercedes, Toyota and more all have slope-backed crossovers with four doors that they call a 'Coupe.'
"And, doc, I thought I knew what a minivan was: three rows, two sliding doors, lots of room for crumb-crunchers. But Kia calls its new three-row, door-sliding, kid-friendly Carnival a 'Multi-Purpose Vehicle.'
"And, gee, I thought I knew what a pickup was: a truck with a cab up front for people and a cargo box in back for stuff. But Hyundai calls its new cab/cargo-box Santa Cruz a "Sport Adventure Vehicle."
"Aaaccckkkk! Doc, ya gotta help me. I don't believe in nothin' no more!!!"
Well, OK, there is one thing: I believe Hyundai -- more than any other name-changer -- can make a case for new nomenclature applied to a familiar vehicle. The 2022 Santa Cruz, despite a cargo box and crew cab, breaks a lot of traditional-pickup rules.
For example, Santa Cruz is not your typical body-on-frame pickup. Instead, it shares its platform and unibody construction with the Hyundai Tucson crossover.
And Santa Cruz does not ride your typical solid-rear-axle truck suspension. Rather, it's on fully independent suspenders -- struts up front, a multilink setup in back.
Oh, and Santa Cruz cannot be had in the usual truck motivational choices -- rear- or four-wheel drive. Nope, Santa Cruz is offered with front- or all-wheel drive.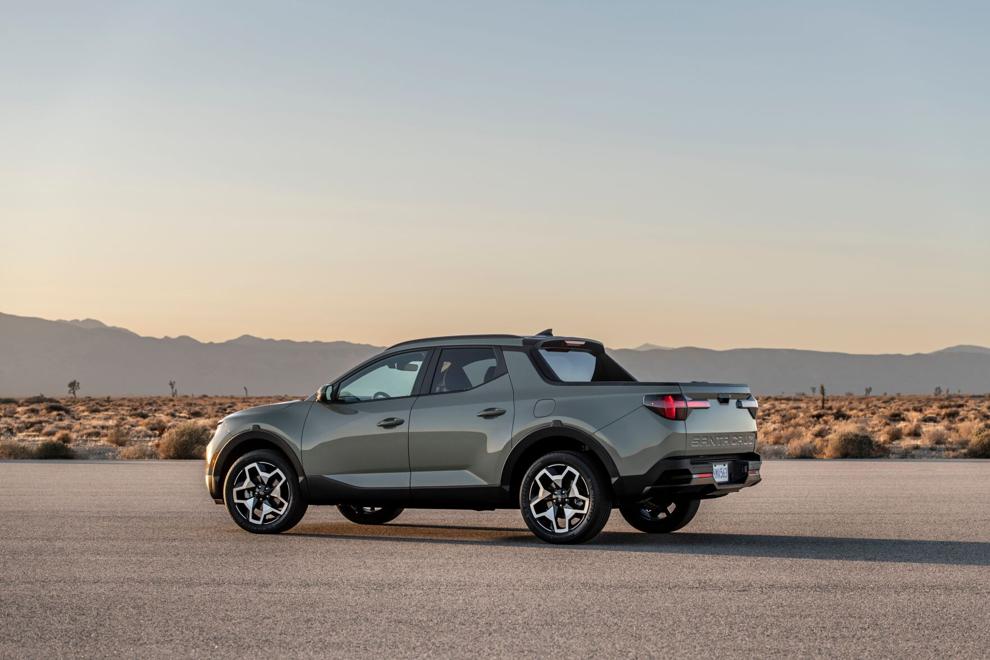 So, cab and cargo box notwithstanding, maybe this IS a sport what-cha-muh-call-it.
Reminiscent of the 2003-2006 Subaru Baja, Santa Cruz is more serious about truck duties -- a 5,000-pound towing capacity, for example, compared to Baja's 2,400. Also, Santa Cruz boasts 8.6 inches of ground clearance for some legitimate off-pavement prowess in all-wheel drive models, and a versatile, dent-resistant, molded-composite cargo box that provides a lockable sliding lid, cubbies, compartments, and a hidden "trunk" -- like a Honda Ridgeline -- made possible by the lack of a solid rear axle.
Santa Cruz is available in trims of SE, SEL, SEL Premium and Limited. The first two, powered by a 2.5-liter, 191-hp I-4 get front-drive standard with all-wheel drive optional. The power, including a modest 181 lb.-ft. of torque, is sent to the pavement via an eight-speed automatic.
SEL Premium and Limited boast all-wheel drive standard, along with a far more muscular 2.5-liter turbo four that makes 281 hp and a robust 311 lb.-ft. of torque through an eight-speed dual-clutch automatic.
We drove the Limited turbo and found it lively off the line -- we greeted 60 mph in the 7's -- and enthusiastic in passing, once the blower takes a beat to spool up. Santa Cruz also rides and drives like a car while providing a quiet at-speed cabin and confident handling.
In 130 miles, 50 on the interstate, we realized 22 mpg, just as the EPA figured.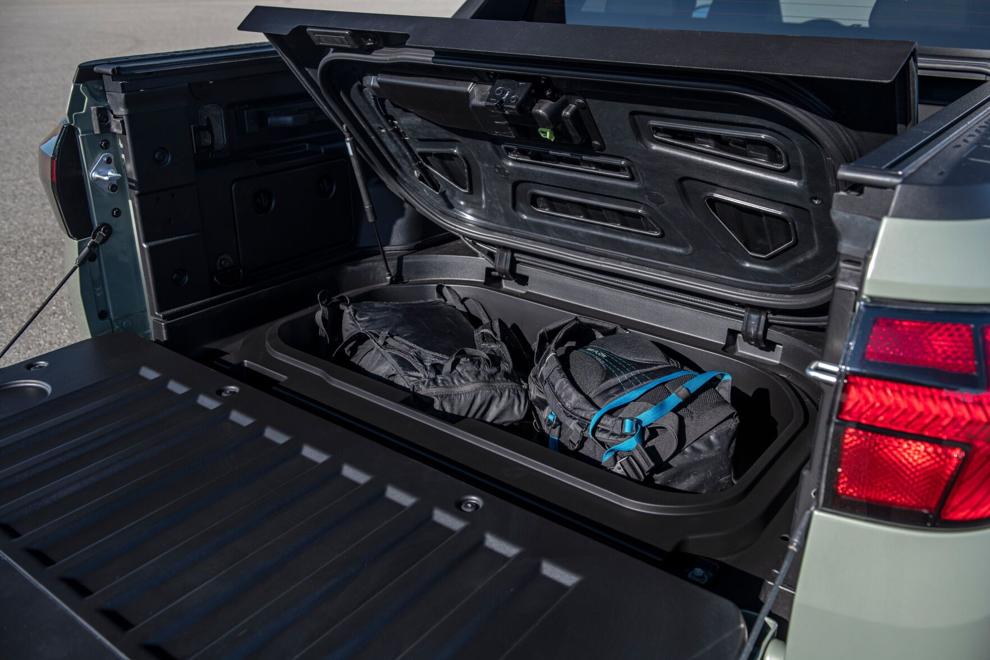 Inside, room is fine up front and rear head room is good. Rear leg room, though, is dependent on the kindness of front passengers.
The infotainment setup cries out for volume/tuning knobs, but the screen is logical and the presentation attractive. And we loved the steering-wheel toggle switches for infotainment controls. But, gee, even dimmed, the gauges are bright at night. You could almost get a tan.
Oh, well. In the final analysis, this new Santa Cruz does, indeed, offer a car-like experience with some genuinely truck-y capability. So maybe it IS a "Sport Adventure Vehicle" after all.
Mmmm. Hey, doc, as I lay here on your couch I feel better, now that I know where Santa Cruz is coming from. Now, if I can just get my hand out of my vest, I can stop complaining about my defeat at Waterloo!
---
This content was produced by Brand Ave. Studios. The news and editorial departments had no role in its creation or display. Brand Ave. Studios connects advertisers with a targeted audience through compelling content programs, from concept to production and distribution. For more information contact sales@brandavestudios.com.