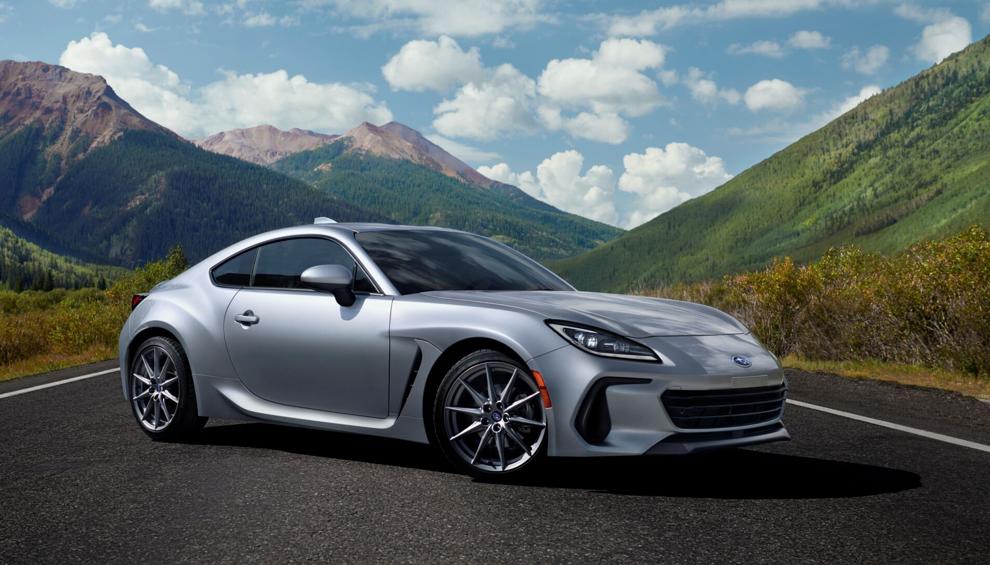 The guy gave me a thumbs-up as he pulled out of the gas station in his Scion FR-S. I waved back. After all, we were kindred spirits of a sort: he and I, respectively, were driving generation-one and generation-two of the same car.
The Subaru BRZ was introduced in 2013 simultaneously with the Scion FR-S. Virtual twins, the cars were -- and remain -- a joint project of Subaru and Toyota.
Over the past decade, however, Toyota's version has had more names than a small-town phone book. It began life as the Scion FR-S. But, when Toyota Motor Co.'s Scion brand assumed room temperature in 2017, the Scion FR-S morphed into the Toyota 86. Now, in its second generation, it dons yet another moniker: Toyota GR 86.
The Subaru BRZ, on the other hand, is still the Subaru BRZ. But the name isn't all that remains.
Having debuted nearly a decade ago as a loud, stiff, raucous, fun, athletic, cozy and shapely rear-drive personal coupe, it is, in its just-arrived second generation, a loud, stiff, raucous, fun, athletic, cozy and shapely rear-drive personal coupe. Only more sophisticated. And more powerful.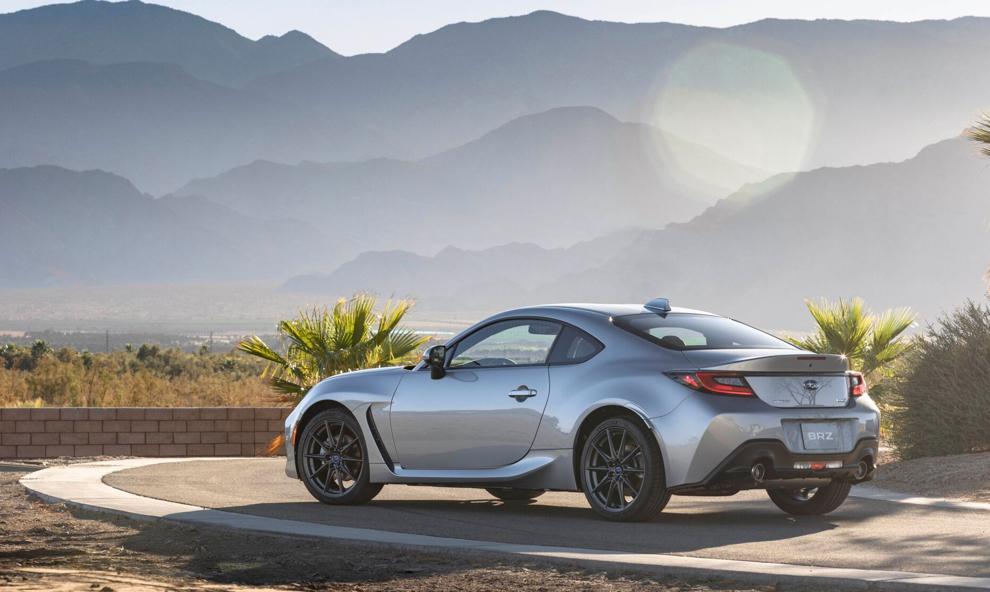 Still a mechanical twin to its Toyota counterpart, BRZ, available in Premium and Limited trims, now boasts a 2.4-liter flat four that makes 228 hp and 184 lb.-ft. of torque -- a notable improvement over the 200 hp/151 lb.-ft. of grunt generated by its first-generation predecessor.
Mating to either a standard six-speed stick (thank you, Subaru, for helping keep that vanishing feature alive) or to a six-speed automatic, this guy hauls its wispy 2800-pound curb weight to 60 mph in the high 6's. That may not make it the fastest coupe in town, but it is, indeed, one of the liveliest, with point-and-shoot steering, a firm, athletic ride and a road-hugging stance whose 5-inch ground clearance nearly has this car rubbing its belly when it runs over a dime. What a hoot!
Our Premium boasted the optional automatic, which offers the driver three choices: let BRZ shift itself, shift manually via steering-wheel-mounted paddles, or shift manually with the floor stick. That last choice is made even more fun thanks to an automatic-transmission shifter that, in appearance, could be the stunt double for a manual-transmission stick.
Hammer the throttle and that naturally aspirated flat four roars with a raspy, throaty approval -- even more so when either the Sport or Track drive mode is selected. Other choices are Normal and Snow. In just over 100 miles of mixed city/hwy driving, we realized 25 mpg, just as the EPA figured.
To access all that fun, of course, you have to get in this car, a challenge that doggone near requires the flexibility of a 14-year-old gymnast. And while it takes a parachute to get in, it helps to have rappelling equipment to climb out.
Inside, the front buckets are cozy, hugging the occupant with seat and side bolsters that extend out to there. There's a manual height adjustment for the driver but, alas, lumbar support isn't much.
The back seat? Fahgedabodit!!!!!! It's there to prove BRZ has a sense of humor -- a parcel shelf with two seat belts. In the real world, BRZ is a two-passenger car. The solid rear seatback, however, does fold to expand the car's minimalist 6.3 cu.-ft. trunk.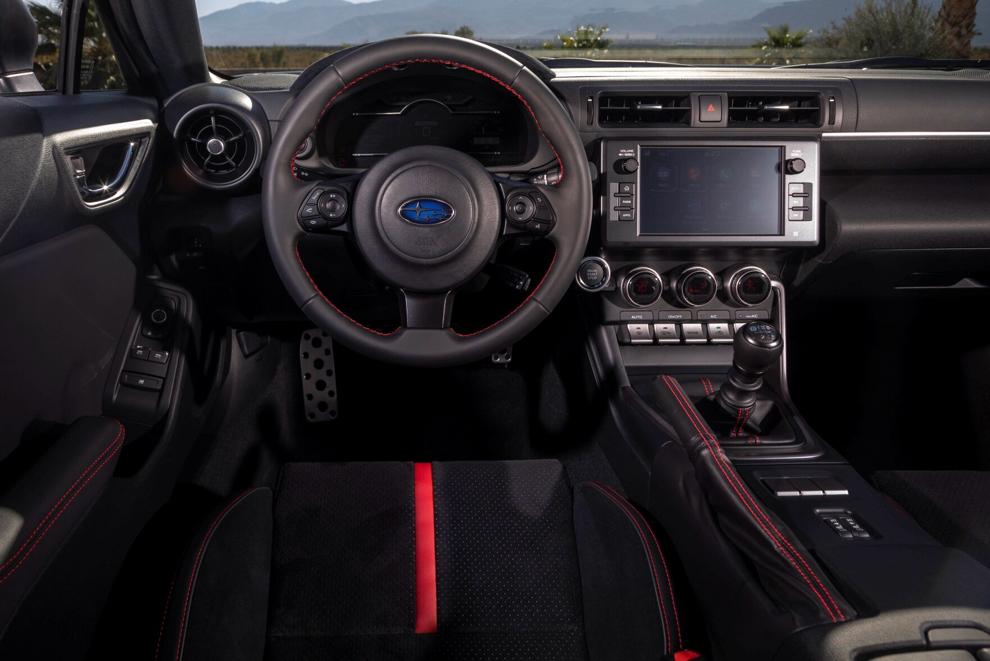 The infotainment touch screen is logical and -- thanks, again, Subaru -- it boasts knobs, albeit tiny ones, for radio volume and tuning. Big knobs are provided for the dual-zone climate control.
Exterior styling is a mixed bag. The front end is somewhat nondescript, we thought, but the profile -- long hood, short deck, swoopy roofline -- is awesome while the rump is a sculpted affair above two coffee-can-sized exhaust tips.
Quick, loud, stiff, agile and stylin', BRZ offers a remarkably sporty driving experience for a price starting in the high-20s: minimalist, retro, affordable fun.
---
This content was produced by Brand Ave. Studios. The news and editorial departments had no role in its creation or display. Brand Ave. Studios connects advertisers with a targeted audience through compelling content programs, from concept to production and distribution. For more information contact sales@brandavestudios.com.