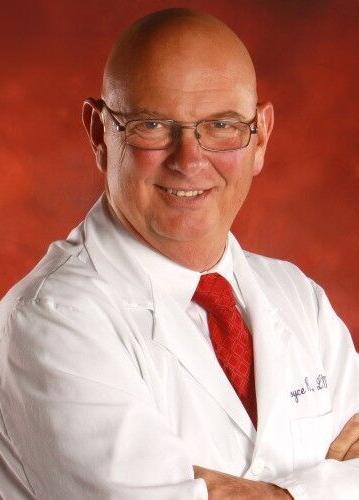 Sound clarity becomes more difficult as we age, as environmental damage and lifestyle choices take a toll. Correcting the signals from the ears to the brain can help recover and maintain this clarity, as well as our ability to communicate.
Unfortunately, the typical person with hearing loss waits 7 to 10 years before seeking help, according to Royce R. LaMarr, BC-HIS, Nationally Board Certified in Hearing Instrument Science, and CEO of Heartland Hearing Centers in the Missouri and Illinois region headquartered in St. Louis.
"The subconscious response by most with hearing loss is withdrawal from the people and things the individuals used to enjoy because of their inability of the brain to process speech occurring around them," he said. "It becomes very frustrating for them and those who love them."
"For many of those whose hearing is not corrected, other serious issues can then take root," LaMarr said. "Recent longitudinal studies on hearing loss have shown repeatedly that individuals are five to eight times more likely to experience depression, anxiety and even certain forms of dementia without any self-corrective solutions."
Today, advanced hearing science and technology are available for anyone experiencing hearing loss. Thinking about getting hearing aids? Ask the following seven questions before making a decision.
1. What's the difference between over-the-counter and prescription hearing aids?
An easy way to understand the difference is similar to glasses. Over the counter aids provide a benefit similar to reading glasses you buy over the counter. Readers make things larger, OTC hearing aids make sounds louder. Prescription hearing instruments are similar to, after your eye exam, receiving a pair of glasses with your prescription and things becoming clear. With your prescription hearing instruments, sounds become clear again. Hearing loss doesn't translate to turning down the volume — it's usually specific to the higher frequencies most exposed to damage. There are four specific types of hearing loss, and many variations. 
Over-the-counter aids amplify sounds, while prescription instruments clarify them. OTCs might help you understand some words better, but they do not correct hearing loss by frequency and, for many, louder is not necessarily better or clearer.
2. What manufacturers do you carry?
Some manufacturers offer a feature called frequency lowering or sound restore, which can restore the ability to hear frequencies, allowing you to hear words more clearly. Don't settle for a company that doesn't offer this feature.
3. What features are best for my lifestyle?
If you have a high-frequency loss, for example, you may benefit from frequency shifting or lowering. Other features critical to success of a prescription hearing instrument: the number of programs and channels, processing speed and streaming capabilities, as well as any artificial intelligence features. These can adjust as needed automatically. 
4. What are your prescriptive methods?
To find the right hearing professional consider asking:
What steps will you take to correct my hearing loss? How many appointments are required to succeed and maintain my success?
What are your methods for measuring outcomes and improvements? How would you define my hearing success?
5. What are your rehabilitation protocols?
A hearing professional should educate you on the entire process from start to finish, as well as inform you how your family will be involved throughout the process.
6. How do you ensure an individual patient's success?
Be mindful of your progress and do not hesitate to ask questions during your fitting. Ask what next steps need to be taken. 
7. What kind of care does your company provide after I've purchased a hearing aid?
This is a journey, not just a purchase. As with caring for eyes and teeth, if you choose to not take the journey, you will suffer. If you choose to take the journey and follow the path best for you, you will succeed.  
Get answers at Heartland Hearing
The professionals at Heartland Hearing can answer all your questions about hearing loss solutions and offer expert care for everyone seeking to hear better. Take the next step and visit heartlandhearing.com.
This content is provided for informational purposes only by Heartland Hearing and is not a substitute for professional medical advice or treatment. Please consult your healthcare provider for medical advice. Any views, thoughts or opinions in this paid post belong solely to Heartland Hearing and do not represent the views of Brand Ave. Studios or its parent company.
---
This content was produced by Brand Ave. Studios. The news and editorial departments had no role in its creation or display. Brand Ave. Studios connects advertisers with a targeted audience through compelling content programs, from concept to production and distribution. For more information contact sales@brandavestudios.com.