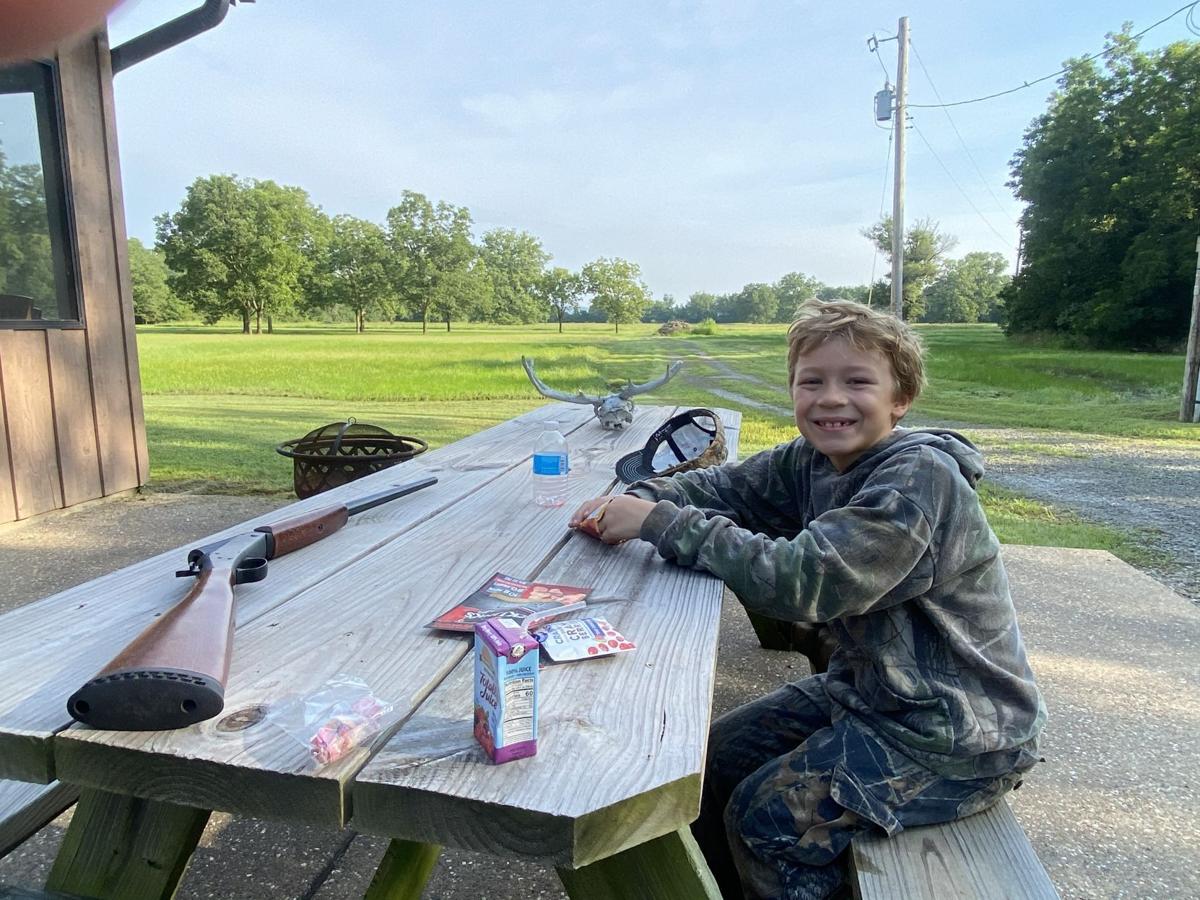 Having lost my father over 20 years ago, I remember daily the lessons I learned from him and the joy he brought to my life. Besides love of family and country, he set in bedrock my love of the outdoors, hunting and fishing. One of my biggest regrets is that he was unable to share these same experiences with my son.
I raised my son with the same love and respect for the outdoors, giving me so many great memories while setting the stage for him to do the same with his children. While I wait for him to establish his family, I have taken on with great pride the role of grandpa to my girlfriend's grandchildren. And so begins my hunting journey with Jordan.
Jordan is 8 years old and the oldest of four. He has been begging to go hunting for three years since he first sat in a deer stand with me. He reads and watches hunting videos and asks tons of questions. He clearly has the interest and the drive, but first I had to put him through a training class of my own.
First steps
First steps are always important and set the path for all journeys in life. For a life in the pursuit of game and fish, the first step is safety. Hooks cause pain and bullets cause permanency. Gun safety is paramount and it begins with constant discussion and training. All of these conversations took place for a couple of years without having a firearm in the room:
1. Treat every gun as loaded.
2. Before handing a gun to another, make sure it is unloaded. When being given a gun, always check to see if it is loaded.
3. Muzzle control
4. Never point a gun at anything you do not intend to hit.
5. How to carry your gun and how to load and unload it.
There are many videos, books and courses that teach solid gun-handling techniques. The Missouri Department of Conservation requires a young person to be at least 10 years old to take their hunter education course and 11 years of age to take the test. This hunter safety course is required for young girls and boys to be able to hunt on their own in the state of Missouri and also to participate in managed youth hunts. Youth are able to hunt with a licensed adult during assigned seasons at a minimum of 6 years of age. Each child is different in their ability to make the right decisions even while supervised, so use your best discretion to when to introduce them to hunting.
It is vital for the future of hunting across our nation to introduce youth, especially women, into the outdoor sporting world. While hunting license applications across the nation are down, the number of female hunting licenses is on the rise. I look forward to the day I get to see my girlfriend's granddaughter's eyes light up when she spins a target with a BB.
Time to go
Soon I had Jordan shooting a .410, pellet gun and a .22LR and we even tried a 20-gauge. He had proven himself a good decision-maker and handled all the weapons safely, so it was time to go out and hunt with our sights set on squirrels. I thought about the first squirrel I had taken while hunting with my dad and I could not wait to see Jordan have the same experience. 
The one thing I did not consider was the single shot .410 he was using did not have a rear sight, and while training I had to put a small piece of white tape for him as a replacement. That morning while taking the gun out of the case, I saw the tape was missing. I had nothing to replace it with while we were out in the woods, so I explained how to line up the shot using the crown of the receiver. Jordan learned the art of patience that day and he also learned you do not always hit your target. 
No squirrels came home with us that day.
Using white-out, I put a more permanent mark on the receiver and we went out shooting one evening. Jordan hit 14 of his 15 shots and he was beaming with pride and ready get out in the woods. Unfortunately, we had a late start that morning which only allowed us the opportunity at one squirrel.
No squirrels came home with us that day, either. 
On the journey back, we worked on carrying the gun safely (unloaded) and walking silently by picking up our feet and stepping deliberately, taking four, silent steps at a time. We discussed what he had learned and it gave me the opportunity to hear how much he loved it, despite not having taken a squirrel. No matter, the fire was lit and a next-generation hunter was born.
Once home, grandma surprised us with a great big breakfast while we spoke of our hunt and began planning our next one. 
This content was produced by Brand Ave. Studios. The news and editorial departments of the St. Louis Post-Dispatch had no role in its creation or display. For more information about Brand Ave. Studios, contact tgriffin@brandavestudios.com.
Be the first to know
Get local news delivered to your inbox!