Ask anyone on the street to name all of the cars that were manufactured in St. Louis. If you're polling a Generation Z person, their response might be, "Bro... you mean cars were actually made here in St. Louis?" Ask the same question of a Millennial and their answer might be, "Uh... I think Chrysler? And maybe... I dunno." Try it out on a gen-Xer and they will probably say, "Let's see... Chrysler for sure and I think maybe Ford." Next flag down a baby boomer and their response might be "Chrysler, Dodge, Ford, Mercury and Chevrolet, including of course, the Corvette."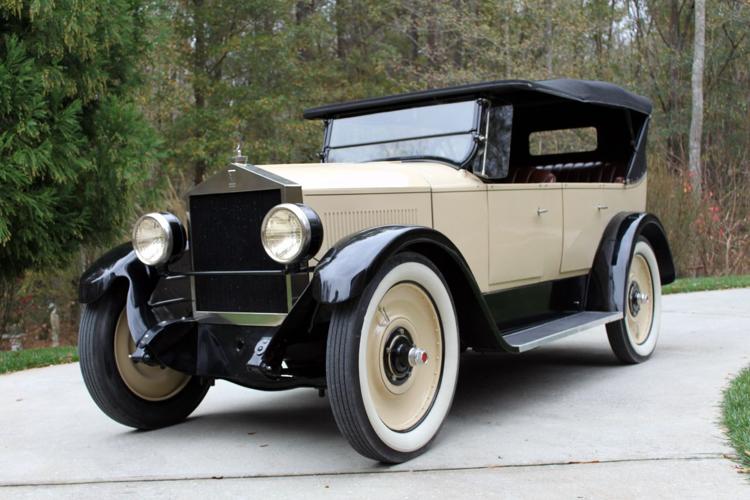 Of course all of these responses are subject to whether the person was born at the beginning of their respective generation or at the tail end which is roughly a 20-year spread. Now, if we could go back in time to ask that baby boomer's father or grandfather, the answer might surprise you. Cars and trucks manufactured here in St. Louis included the aforementioned plus the likes of Dorris; Brecht (steam-powered); A.B.C.; Moon; Ruxton & Windsor (both produced by Moon Motor Car Company); Victor; Jackson; Wayne; Haydock; Eureka; Winner; Simplo; Jeannin; Service; Clymer; Darby; Crescent; Gardner; Traffic (trucks); Scott-Newcomb (steam- powered); Skelton; Astra; Lueding-Haus; General-Monarch (a fire pumper truck); Durant; Star. Whew... I know I missed one or three.
Sure, some of the names you just read were "one-hit-wonders" to borrow a pop music term. This was in the day when the automobile was in its infancy and everyone with a buggy or bicycle shop tried to capture their share of the market. Many lasted only a few years and some barely got off the ground before shuttering their doors. Still, at one point St. Louis was second only to Detroit in the number of automobile manufacturers.
Two of the more successful brands were Dorris (1906-1926) and Moon (1905-1930). The Moon Car Club is a local club for owners or just people who have an interest in the marque.
The history of the automobile manufacturing in St. Louis is covered by a newly-released book entitled, "They Will Run, the Golden Age of the Automobile in St. Louis." I just picked up a copy and I was nothing short of astonished with this impressive to me! On a scale of one to five, this book is a 10! If you are interested in the history of not only St. Louis auto manufacturing, but related businesses, this is a must-have book! The overall quality of the book is top-notch and it is chock full of photos.
If you're looking for a Christmas present for the car lover in the family or you are a St. Louis history buff, you couldn't go wrong with this one! For information on ordering, contact Jeff Stevens at jstevens@reedypress.com, and tell him The FIN MAN told you about it right here in the Old Car Column!
Happy motoring and Keep on Cruisin'!
---
This content was produced by Brand Ave. Studios. The news and editorial departments of the St. Louis Post-Dispatch had no role in its creation or display. For more information about Brand Ave. Studios, contact tgriffin@stltoday.com.