Today's Old Car Column is about a Star... no, not the familiar Kansas City newspaper, but one with four wheels.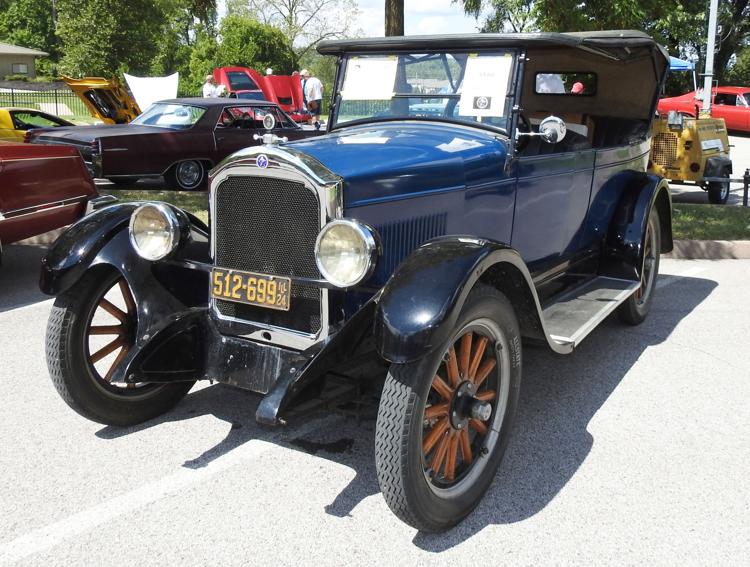 Millennials would be "flabbergasted" to learn that at the turn of the 20th century, there were no less than 800 U.S. car manufacturers—my claim backed up by the Standard Catalog of American Cars, 1805-1942 my go-to resource for the cars that were before my time.
Those of my vintage know that the main reason for such an abundant number in the industry is that a goodly number of these companies were small, back alley garage operations that had been building horse-drawn carriages, and in many cases, bicycles, for many years prior to the coming of the "horseless carriage". This contraption was a hot new item and all one had to do was take an existing buggy, add a primitive drive train and braking system and voila... the automobile was born.
While Star, the automobile, had a short life, from model years 1922 through 1928, it had a brilliant mind at its core. Leading pioneer of the automobile industry and one-time president of General Motors, William Crapo (and I am not making that up!) Durant (December 8, 1861– March 18, 1947), along with Frederic L. Smith, co-founded General Motors, later bringing Louis Chevrolet to the party.
William Durant (I'll forego his middle name) is credited with creating the system whereby a company held multiple automobile brands, each seemingly independent, yet under the umbrella of a unified corporate holding company, i.e. Chevrolet, Pontiac, Oldsmobile, Buick and Cadillac– General Motors Corporation.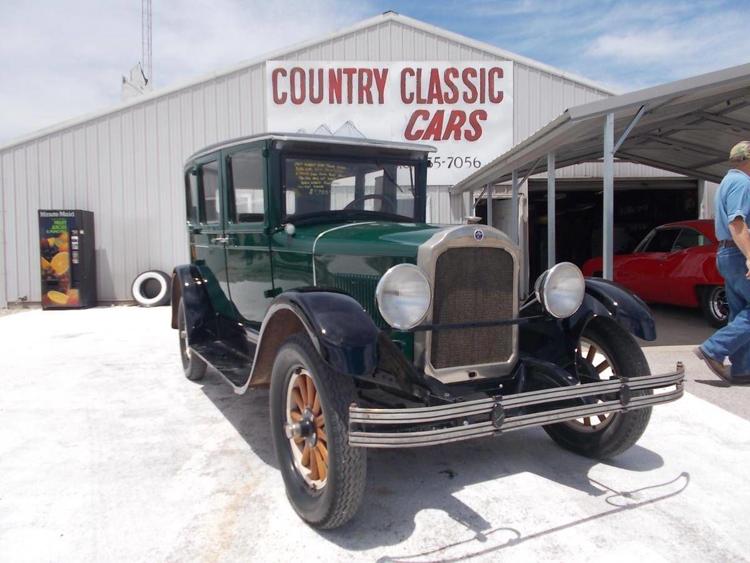 Durant left GM in 1920 to start building a new automobile line under his own name, the Durant (1921-1932). The mid-priced Durant would complement his recently-acquired prestige marque– the Locomobile (1899-1929). His vision of a new corporation was completed in 1922 when Durant Motors, Inc. introduced the Star as a low-priced line to compete with Henry Ford's Model T.
One of the ways Durant was able to keep the price of the Durant down was to build an "assembled car" using outside sources... engines from Continental, Spicer universal joints, Timken and later Adams axles.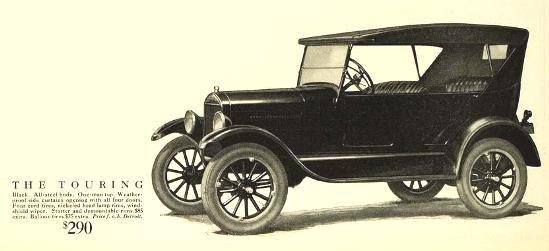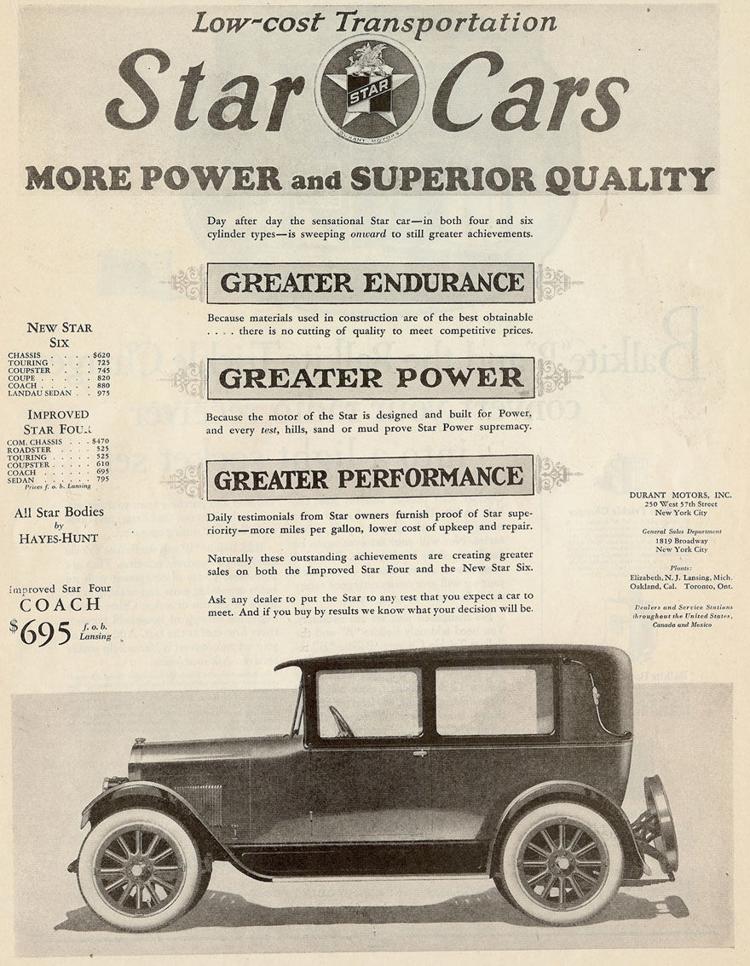 Initial reaction to the Star was very enthusiastic. Tens of thousands of people flocked to see the car at its public showings and in less than a year after the first Star was sold, the marque's 100,000th unit was produce. Stars were built in Long Island City: Lansing, Michigan; Oakland, California and Toronto among others.
Clark has only owned his Star for one year and in that time has logged a whopping 121 miles... obviously not his commuter car.  The blue color is believed to be one of just a few original colors offered, others being maroon and British green.
The Stars came in both four and six-cylinder versions.  Clark's has the four-cylinder Continental engine. Electric starters had become a more common feature by 1927, however there is a crank hole up front if you have to resort to hand-starting.
I was surprised to learn that Clark found the Star at a Lakers Car Club cruise at Culver's in Collinsville, about five minutes from where I live. The previous owner was from Quincy, IL and had owned the car since the early fifties. The paint and upholstery was redone in 1953.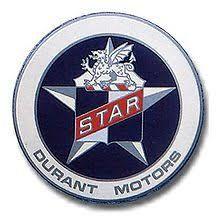 Although the Star has a horizontal drum type speedometer, volt meter and oil pressure gauges, if you need to check the gas, you have to dip a wooden stick in the gas tank! Millennials are agog!  Oh that's right, they don't read this column anyway.
FIN MAN Factoid: The Star was the first American automobile manufacturer to offer a station wagon from the factory.
---
This content was produced by Brand Ave. Studios. The news and editorial departments of the St. Louis Post-Dispatch had no role in its creation or display. For more information about Brand Ave. Studios, contact tgriffin@stltoday.com.