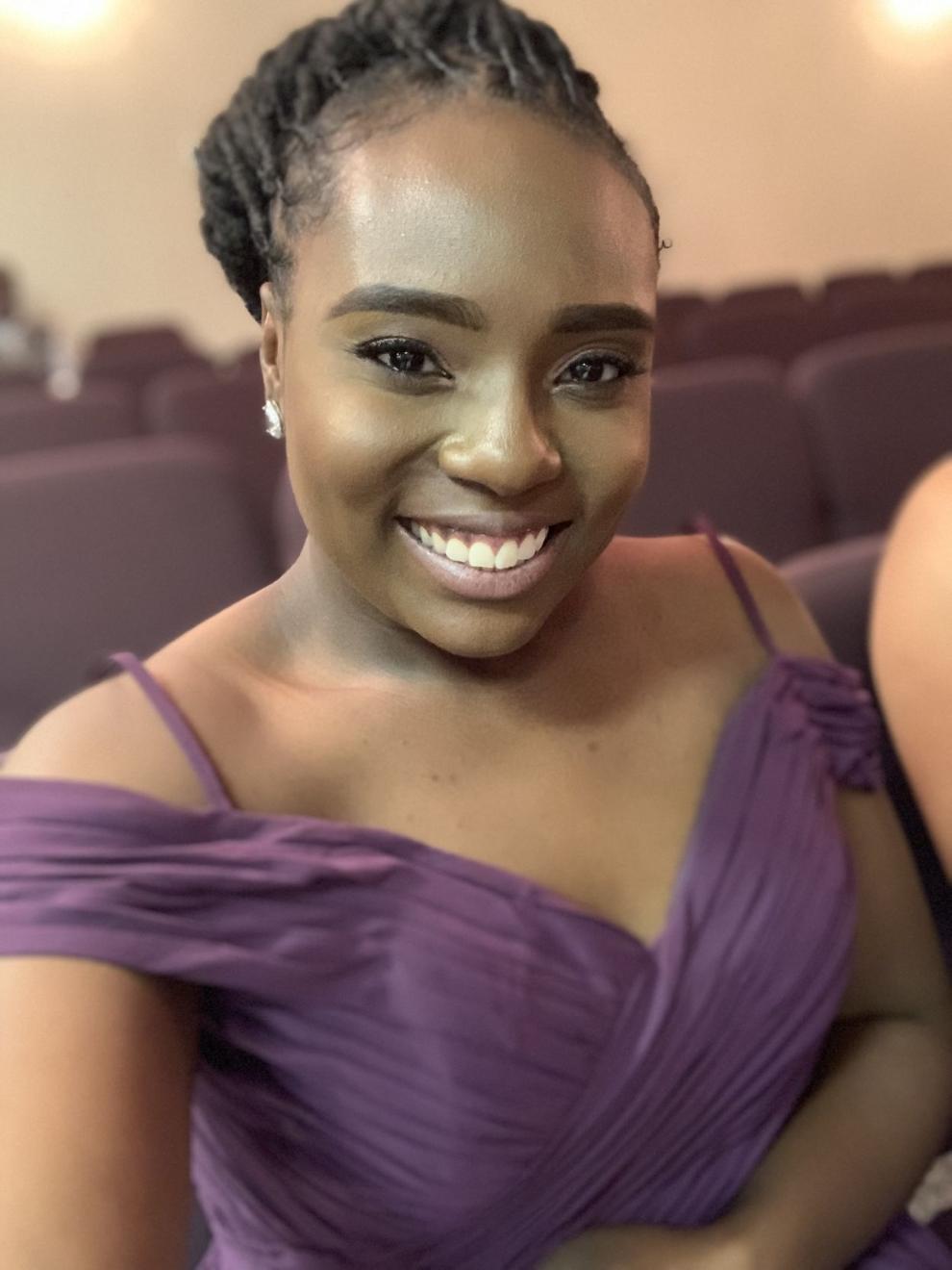 At Lafayette Preparatory Academy, Sarah Demezier helps inspire her students to be independent and to advocate for themselves.
If you step into Ms. Demezier's second grade class, you may find what her peers like to describe as "organized chaos." The students know the expectations of them in the classroom, but they're moving and noisy. There's music playing often in the background and they are given space to "wiggle."
"It allows them to be themselves," she says. They even have a class bunny that can sometimes be found hopping around in the class in the morning.
Ms. Demezier didn't always know she wanted to be a teacher. She started as a journalism major, but she realized she may be well-suited for education the first time she struggled in a course in college. When she thought about how she had been underprepared for the course, despite a great educational background, she thought others may be having the same problem — and wanted to help. So after a chat with a professor, she changed her major from journalism to education.
She started at Sigel Elementary of St. Louis Public Schools with Teach for America for two years as a pre-K teacher. She spent one more year there before eventually moving to Lafayette Prep to be a kindergarten teacher for four years.
Sarah is now in her eighth year teaching but only her first teaching second grade. She loves how much more independent second-graders are. "I can loosen the reins a lot more," she says and let them take the lead on their projects.
For instance, in a lesson about digital literacy, students created an online book review on the platform, Padlet. Their goal was to convince their peers to read the book for summer reading. They used all the elements they've used throughout the year and drew their own self-connection to the story.
"All the pieces we have been working on throughout the year came together, and I could really see their understanding," Ms. Demezier said. "Best of all, they enjoyed it."
Ms. Demezier calls her students "superstars." And that star reflects the five goals and expectations she has for each student: to be responsible, to be a scholar, to be an independent problem-solver, to be a leader and to advocate for themselves. This is what she hopes each student can take away into their next year.
As far as how they are adapting to COVID-19: "We're being really flexible," she said. They had prepared before leaving for spring break for a couple weeks. Students without access to technology at home were given paper packets. But as the remote learning continues, they are trying to help parents and students navigate and be understanding.
For K-2, the teachers are utilizing a program called Seesaw. "It's an easier platform for the younger kids than Google Classrooms," she says. This allows them to continue their coursework individually.
It's part of her incredible reaction that was behind Ms. Demezier's nomination by one of her student's parents, Justice Marjorie. "My son has had morning meetings with Sarah where the kids get to sing and dance together — such an important way for them to connect when they aren't face-to-face." Ms. Demezier has even recorded books of herself reading with her dog. Marjorie said, "I'm not sure who is more inspired by her: me or my eight year old!" She added the whole new appreciation the parents have for their incredible teachers as many of them try to take on that role at home.
Ms. Demezier was shocked to find out she was the St. Louis Post-Dispatch's Teacher of the Month and that she would be receiving a $250 gift from Elco Chevrolet. "I wasn't expecting this at all," says Ms. Demezier. "We have such a strong parent community and I do feel appreciated, but this was the ultimate," she says. "Especially with everything going on."
But if you ask Ms.Demezier — she'd tell you she learns just as much from the classroom as her students. "It's changed my perspective of what teaching is — it's a conversation."

---
This content was produced by Brand Ave. Studios. The news and editorial departments of the St. Louis Post-Dispatch had no role in its creation or display. For more information about Brand Ave. Studios, contact tgriffin@stltoday.com.