Psssst! Don't tell Audi that wagons are supposed to be passé in the U.S. This German maker of luxury/performance vehicles is bucking contemporary stateside trends with bold plans to bring a wagon here.
Again.
Currently in Audi's U.S. showrooms is the A4 Allroad, the "Allroad" moniker identifying it as a tough-guy wagon with better-than-moderate off-road capability.
In addition, Audi has already announced plans to bring stateside next year the 591-hp, hot-rod version of its European A6 wagon, dubbed the RS6 Avant. "Avant," of course, is Audi-speak for "wagon."
With that as a backdrop, it's been a dream among stateside Euro-wagon aficionados that the A6 Allroad, absent from these shores since 2016, would one day make a comeback in the U.S.
Now, in a gutsy move, Audi has confirmed that it will, making three wagons eventually residing in Audi's U.S. showrooms.
We say "gutsy" because, in an age when American car buyers are obsessed with crossover SUVs, the U.S. wagon market is microscopic. Last year, wagons comprised just 1.4 percent of U.S. new-car sales, and -- literally -- most of those were sales of the SUV-esque Subaru Outback.
Nonetheless, Audi figures the time is right for its own (luxury-loaded) Outback-esque wagon to return to these shores.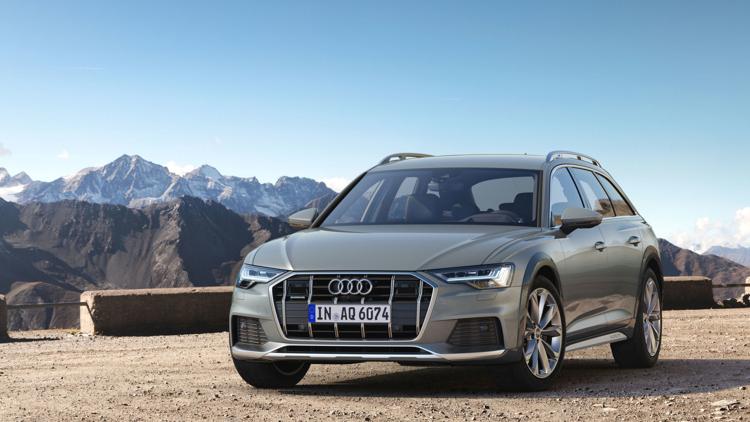 Slated to arrive in 2020, the A6 Allroad will be powered by a turbocharged, 3.0-liter V-6 aided and abetted by mild electric-hybrid assist. The upshot: total-system power of 335 hp and total system torque of 369 lb.-ft., all managed by a seven-speed, dual-clutch automatic transmission.
But that's just the start.
To earn its "Allroad" designation, this wagon boasts a bevy of trail-taming standards, including Quattro all-wheel drive; hill-descent control; a height-adjustable air suspension that, compared to an A6 sedan, can add 1.8 inches of additional ground clearance; and a six-mode suite of driver-selectable chassis choices, including Auto (the car decides), Comfort (lighter steering and smoother throttle input), Dynamic (sportier handling), Individual (pre-set driver choices), Off Road (an additional 1.2 inches of ground clearance), and Lift (yet another half inch of ride height is added).
To ensure the neighbors know your elegant new Audi is a tough guy at heart, exterior styling cues include available gray-matte wheel arches and rocker panels to contrast with the body color; a wide, Allroad-specific grille with chrome vertical slats; 20-inch wheels; roof rails; underbody protection; and an Allroad-specific diffuser in the rear.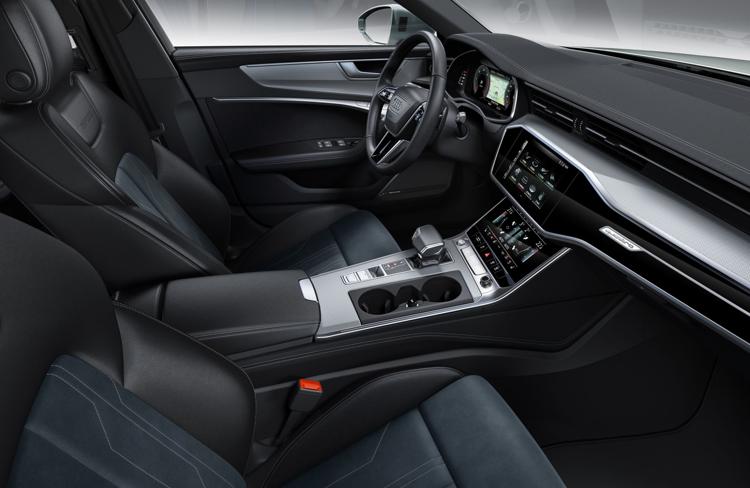 But, despite the rugged demeanor and capability, the A6 Allroad wants to make sure you're roughing it comfortably, so the cabin boasts all the same infotainment treats and hand-wringing driver-assistance systems found in the A6 sedan -- and then it adds more stuff. Additional premium features in the A6 Allroad include a standard dual pane panoramic sunroof, an Ambient LED interior lighting package, and a Bang & Olufsen 3D Premium Sound System.
To mark the occasion of its return to American shores, the 2020 Audi A6 Allroad will bow stateside in an Anniversary Edition designed to recall the original A6 Allroad of two decades ago. In a nod to its granddaddy, which wore Highland Green paint and boasted a brown interior, the Anniversary Edition will be offered with an exclusive Gavial Green paint option and brown Valcona leather inside. It also includes "Fine Grain Ash Natural Noble Wood" inlays and stainless steel-capped pedals and footrest.
No pricing has been announced, but we're guessing the low- to mid-$60,000 range to start.
---
This content was produced by Brand Ave. Studios. The news and editorial departments of the St. Louis Post-Dispatch had no role in its creation or display. For more information about Brand Ave. Studios, contact tgriffin@stltoday.com.