At -- admittedly -- a less intense level, I suspect my recent experience with the 2020 Chevy Corvette must be what it's like to have Publishers Clearing House knock on your door to hand over a million bucks and you're out to lunch.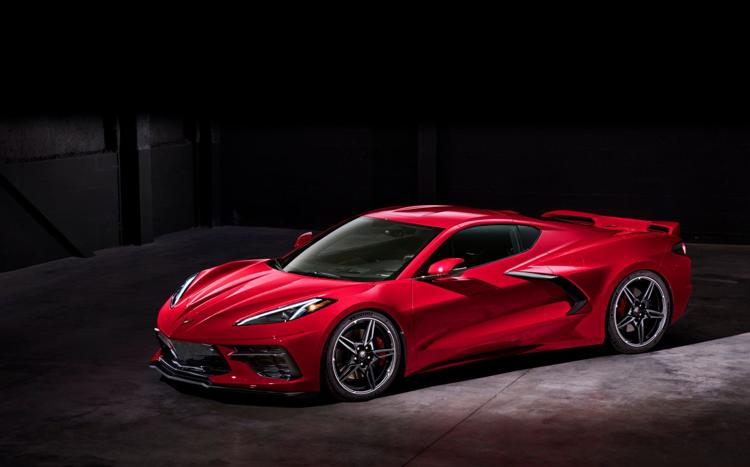 Last month, GM unveiled the all-new C8 Corvette Stingray -- and I was on vacation! (Apparently, company officials didn't get my memo to hold the announcement until I got back.) So . . .
I may be playing catch-up as far as enthusiasts are concerned -- this all-new Stingray debuted three weeks ago, fer cryin' out loud -- but this 'Vette is too cool to overlook, too radical to ignore and too important to skip.
So here we go, better late than never . . .
The car is, indeed, important -- America's only supercar that can credibly be mentioned in the same breath as a Ferrari F8 or a McLaren 720S.
It's cool, too. Just look at it -- low, wide, angular, sharp. Hey, it's a Corvette.
And, oh, boy, is it radical!  Among other Corvette firsts, the C8 is the first 'Vette to put the engine behind its two bucket seats, the first 'Vette (indeed, the first Chevrolet) to feature an eight-speed dual-clutch automatic transmission, the first 'Vette to be offered in both left- and-right-hand drive versions, the first 'Vette to ride a suspension that's totally devoid of leaf springs in any iteration, and the first 'Vette since 1954 not to offer a manual transmission.
That's a lot to ponder.
The most radical aspect, of course, is the mid-engine design.
Planted behind this pop-top targa coupe's twin buckets is a 6.2-liter small-block V-8 that's free of artificial respiration. That naturally aspirated LT2 push-rod eight, however, does boast such modern perks as direct injection, Active Fuel Management to enable cylinder deactivation for enhanced fuel economy, and potent power specs: 495 hp and 470 lb.-ft. of torque, both, of course, sent to the rear wheels.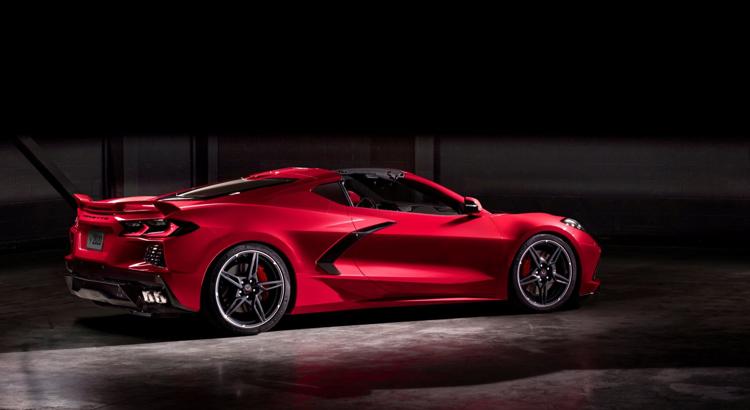 The only transmission in C8 is the eight-speed dual-clutch automatic. It seems the recent take-rate for a manual in the outgoing C7 has been about 20 percent. With just one customer in five opting to shake hands with his or her Corvette, engineers apparently decided the addition of a manual in C8, with all the additional complexity it represents in engineering, manufacturing and federal safety certification, just wasn't worth the effort.
That said, do-it-yourself shifts will be possible via the C8 automatic's paddle-shift manual mode.
GM figures the powertrain in this new, aluminum-intensive, mid-engine 'Vette will launch the car to 60 mph in under 3 seconds in models equipped with the optional Z51 Performance Package -- electronic limited-slip differential, larger brake rotors, front splitter and rear spoiler, both providing more downforce and improved cornering grip, sticky summer tires, and more.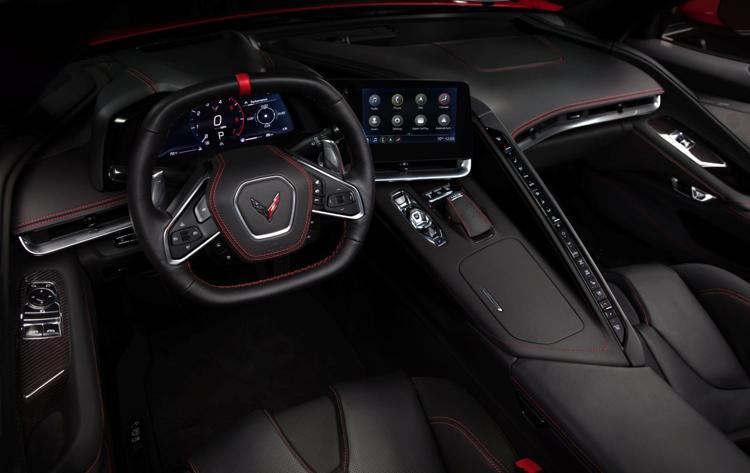 Regarding accommodations, the stiffer mid-engine architecture allowed the cockpit to be moved forward 16.5 inches. That not only helps optimize weight distribution, but positions the car's center of gravity "close to the driver's inside hip," Chevy says, "so the car literally turns around the driver."
Speaking of turns, those are initiated via a wildly radical steering wheel. It's sort of square (!) to enable  "an unobscured view of the 12-inch reconfigurable cluster display."
Reaction to that will be interesting.
Infotainment includes GM's next-generation system, with its high-resolution screen, and up-to-14-speaker Bose audio.
Although pricing has yet to be announced, Chevy says this new Corvette will start "under $60,000" when it hits showrooms late this year.
And so, there it is -- our delayed report on the all-new C8 Corvette.
Better late than never!
Next week we'll investigate Studebaker's decision to move production to Canada. (Hey, better late . . . oh, never mind.)
---
This content was produced by Brand Ave. Studios. The news and editorial departments of the St. Louis Post-Dispatch had no role in its creation or display. For more information about Brand Ave. Studios, contact tgriffin@stltoday.com.