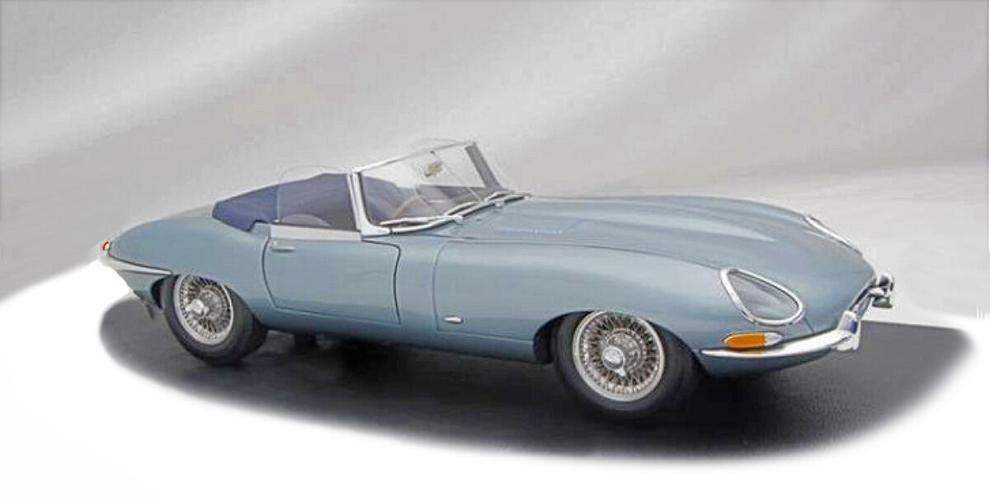 Before we get into this story, I'd like you to take a look at the Jaguar XKE in the photo herein. Although it looks just like the real thing (to 'scale'), it is actually a diecast replica. This very accurate reproduction model is offered by Mint Models Precision Diecast, and is made by Amalgam Collection, a multi-national, multi-cultural operation with headquarters in Bristol (UK), and with 'workshops' in Bristol, Dongguan (China) and Pécs (Hungary).
The Jaguar model is built in 1/8 scale and measures approximately 24" in overall length. Just what do you think the sticker price is on this model? The answer will be at the end of this story.
Like many of my readers, you have more than likely been a lifelong car nut– in my case since the age of about four I suppose, when I got behind the wheel of my first pedal car. Later in life, during my pre-teen and into my teen years, I collected 1/25 scale dealer promos and friction motor toy cars by AMT and Jo-Han for the most part. In those days, 'model car kits' were all the rage with many youngsters.
Kit makers included the aforementioned AMT and Jo-Han, but others included Revell and Monogram, two of the more familiar brands back in 'the day'.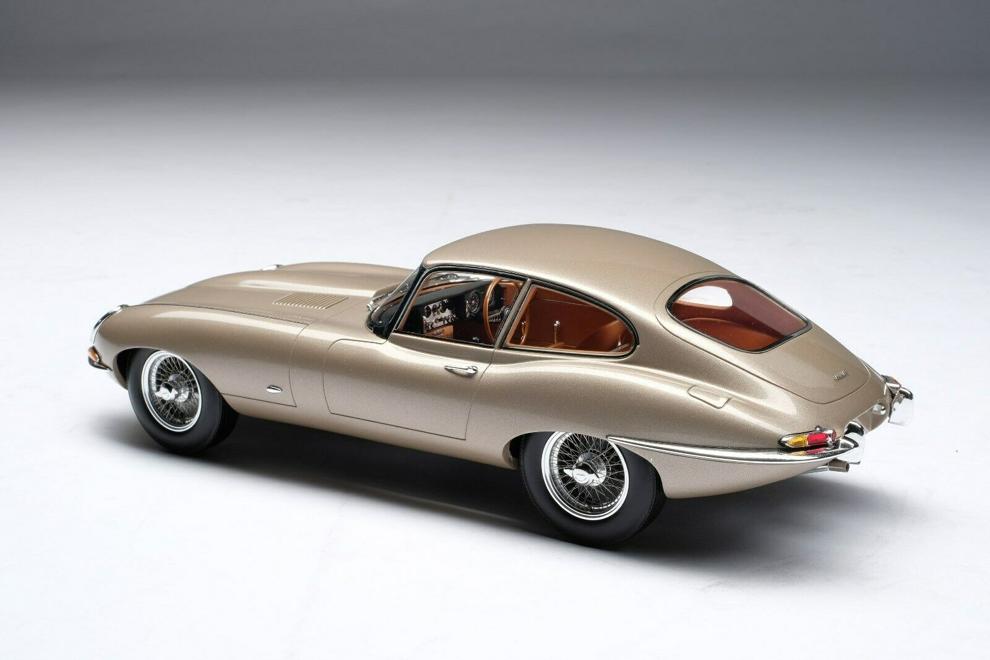 FIN MAN MEMORIES: My aunt Annette worked as a billing clerk at Ray Rixman Dodge at 7916 N. Broadway in Baden when I was coming up. Every Christmas I could count on my aunt Annette to present me a gift of a dealer promo or two, of a Plymouth, Dodge or DeSoto. I looked forward to those gifts as much as anything else I was expecting to find under the Christmas tree, with the possible exception of a new accessory for my Lionel train layout.
Not being particularly skilled in kit building (I couldn't stop spraying the paint until it sagged and ran down the panels), I gravitated to the pre-assembled and painted friction model cars and dealer promos.
Yes Virginia, there is a certain satisfaction in collecting scale model automobiles, similar to that of collecting the real thing but the financial impact is far less not to mention upkeep and maintenance is nil. I could barely call myself a 'collector' of vintage automobiles, for the most I ever owned at one time was three of respectable show quality, but the scale model cars in my collection topped one hundred for several years. I've cut back considerably in recent years... just too much delicate feather dusting to keep them in mint condition.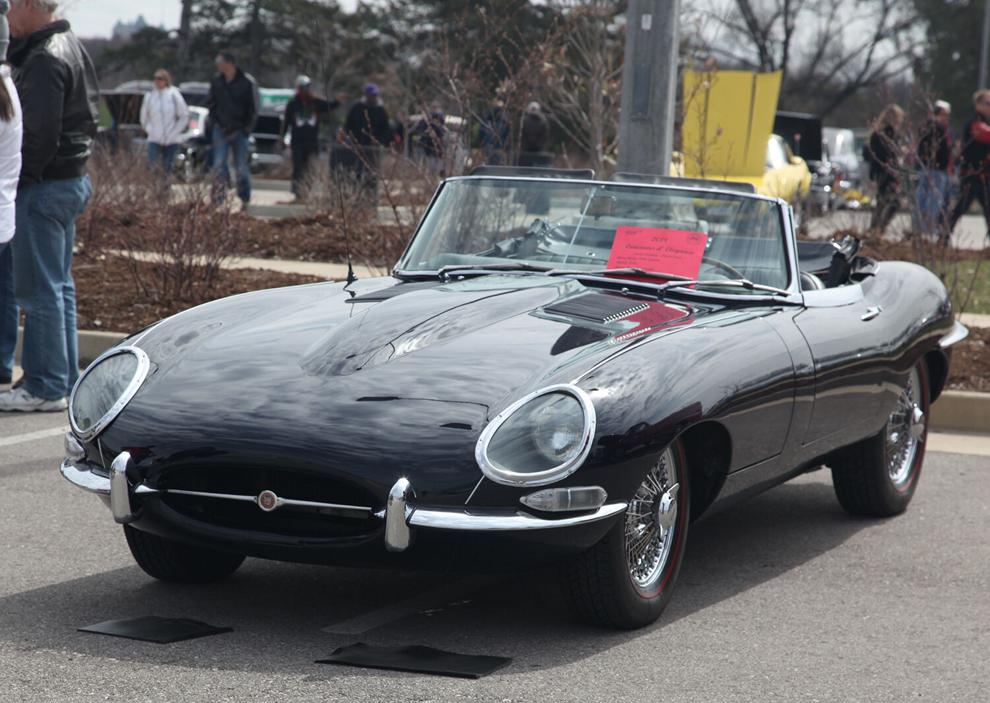 Scale models (cars, trains, planes and ships) come in a number of scales including 1/87 (HO scale), 1/64, 1/43 (O scale),1/25, 1/24, 1/18, 1/12, 1/8 and 1/4.
Okay, did you come up with an estimated price on the Jaguar XKE model shown on this page? Was your guess around $200? $600? $1,000, $2,000, possibly more? The Amalgam Collection, 1/8 scale Jaguar XKE has a msrp (manufacturer's suggested retail price) of $13,005.00, or four interest-free installments of just $3,251.25 each! (Don't forget that 25 cents!) But that price, mind you, includes a "luxury black presentation box, mounted on a carbon fibre or leather base protected by a clear acrylic dust cover." Want the top-of-the-line "bespoke" edition? That one will set you back a cool $17,207.00. (They don't gig you for the 25 cents on that one!)
By the way, if you are worried that you may not be happy with that entry- level "luxury black presentation box, mounted on a carbon fibre or leather base protected by a clear acrylic dust cover, Amalgam Collectibles says you can, "Elevate your 1:8 scale Jaguar XK-E with one of our elegant, harmonious and handcrafted display cabinets, stands or plinths". (I'm gonna have to look that one up.)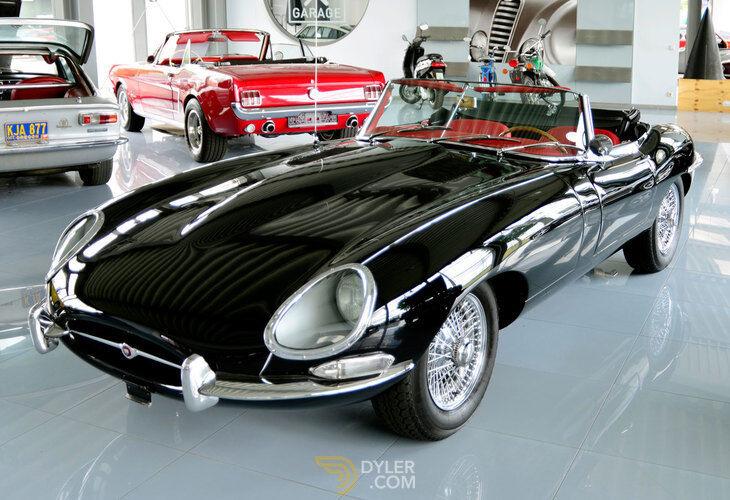 If you're serious about getting one of these, I'd suggest you trot right over to Mint Models Precision Diecast for the best deal. They are offering the standard, limited edition* Jag for "only" $12,176.00! That's a whopping eight hundred, twenty-nine dollar savings! You better start dropping hints because Father's Day is only 140 days away!
*The Amalgam 1/8 scale Jaguar E-type  is limited to 199 pieces and I'm guessing they will sell out fairly soon. I have to think that the person who buys one of these, likely has a few real collectible automobiles in his or her garage!
UPCOMING EVENTS: Saturday, February 6, is the Dinosaur Cruise (see flier in photos section of this story). One week later is the It's A Gas! petroleum and nostalgia swap meet (no cars or car parts) in Lebanon, MO. 
---
This content was produced by Brand Ave. Studios. The news and editorial departments of the St. Louis Post-Dispatch had no role in its creation or display. Brand Ave. Studios connects advertisers with a targeted audience through compelling content programs, from concept to production and distribution. For more information contact 
sales@brandavestudios.com
.