One could not have asked for better weather than we had last Sunday for the 33rd Annual All Ford Car Show put on by our friends at the Fords Unlimited Car Club. This is one of The FIN MAN's all-time favorite shows, held on the grass under shady trees at the James S. McDonnell Park.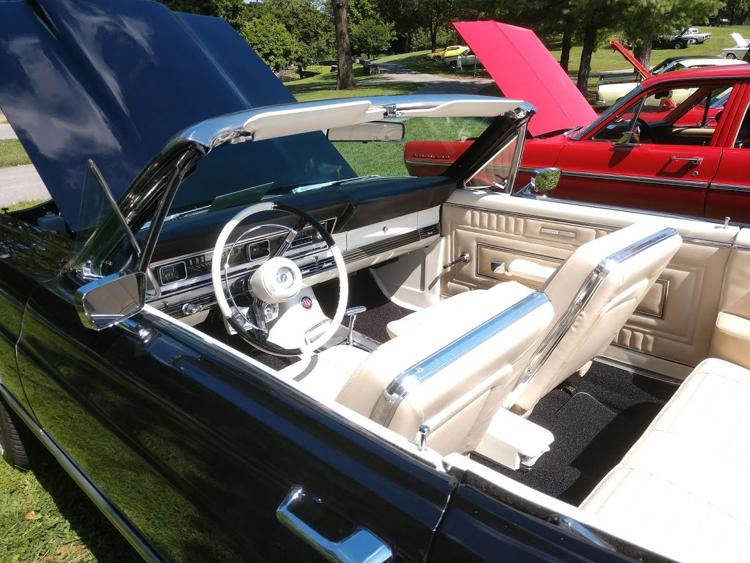 It was perfect convertible weather, so it should be no surprise that my pick for one of many show favorites was this very fine looking 1967 Fairlane LX convertible owned by Hope Mundwiller. Restoration had been recently completed, so I was told by a neighboring car show attendee.
The creamy-white interior was in stark contrast to the meticulously-kept exterior that was so dark, I'm still not sure if it was Raven Black or Nightmist Blue poly. I tend to think it was the latter as I believe I detected a fine metallic in the deep, dark paint.
A host of engines were offered in the Fairlane line for 1967, beginning with the 200 cubic-inch, and culminating with a monstrous Cobra, 427 cubic inch mill.
While the LX model was not the top of the sports models, that being the GT, it was nonetheless available with performance options matching the GT. This Fairlane, owned by Hope Mundwiller was one such example.
1967 marked the third and final year for stacked headlights on Galaxie and Fairlane models, a styling cue which I personally have always liked, found not only on Fords, but also many other makes during the mid-60s.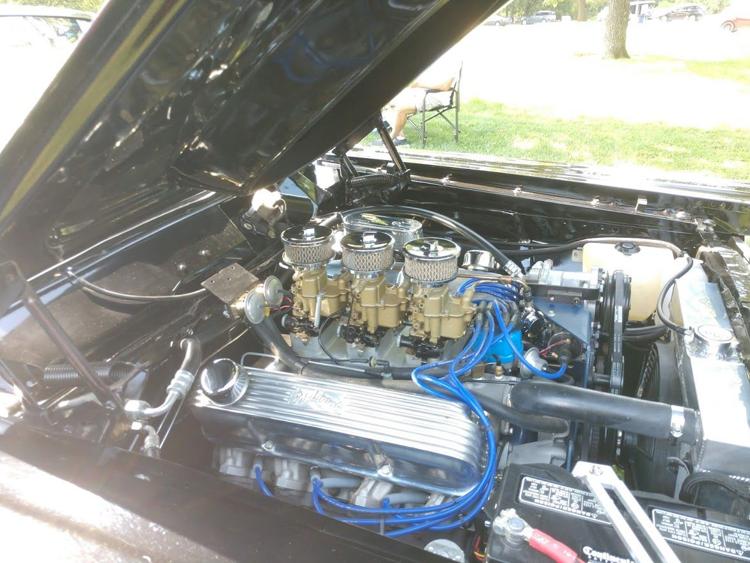 This year's All Ford Show (which includes Mercurys and Lincolns), had nearly 300 entries. In years past, I rolled in with one of the two Mustang convertibles that I have owned in the past decade, however, this year I showed up this year in my 2011 Camaro SS convertible!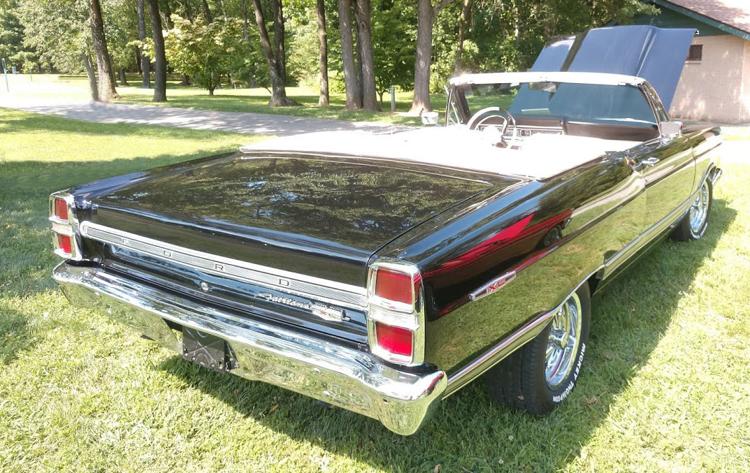 As I pulled up in the registration line, I asked Jerry, "Is this the Chevy show?" Thankfully, the club members are so friendly and accommodating. I thought sure I would take home a trophy for the best-looking Chevrolet at the Ford show, but that was one award they must have overlooked!
Thanks goes out to Ted Peterson, former fellow co-worker at TSA and Fords Unlimited club member, for helping me to set up my Take a Kid to a Car Show booth.