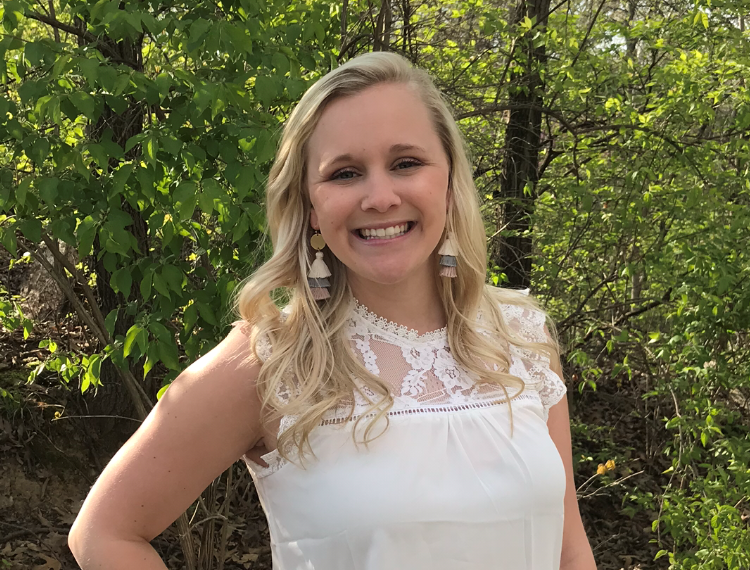 Ever since elementary school, Jessica Imm has always known she would be a teacher. She was inspired by how much her own first grade teacher, Mrs. Bittner, made her love coming to school. From a young age, she practiced teaching her younger brother. It should come as no surprise after years of preparation and study, Miss Imm is being recognized as the Post-Dispatch's Teacher of the Month.
She made that dream come true at McKendree University in Lebanon, Illinois, where she received her degree in elementary education. She completed her student teaching in Millstadt, Illinois.
Now as a kindergarten teacher at Eagleview Elementary of Columbia School District in Illinois, Miss Imm tries to inspire that same love of learning in her students. She says kindergarten is a special year. "They are so excited about everything," she says. "When that lightbulb comes on, it's the most fun thing." She loves trying to inspire kids to use that excitement to take an interest in science and math.
"I'm not a paper/pencil kind of teacher," says Miss Imm. Instead, she likes to inspire a more collaborative workspace. "I like to get the kids moving around, for them to work with one another." In kindergarten, social skills can be as important as cognitive ones, and they can learn a lot from one another.
"My philosophy as a teacher is to let them choose their own way of learning, by letting them get up and move around and getting their hands on things," she says. That's part of the reason she loves science. The interactive element can be especially fun.
Her technique seems to be working. Her nominator, Maria Morrill, a parent of one of her students wrote, "She brings an energy and excitement to learning that makes our little guy miss school when he is away. She has been the perfect first teacher for our son because she is instilling in him why learning is fun."
SAME BEGINNING, NEW END
Every year, she starts off by reading "No, David" by David Shannon, a book that always makes the kids laugh. Another of the kids' favorites is "How Martha Saved Her Parents from Green Beans" by David LaRochelle. Reading is one of the traditions she cherishes most.
But now Miss Imm is finishing up her third year of teaching "a little differently than the last two." Like all teachers across the country, she is trying to keep up with her kids' education remotely. "It's been really tough," she says. Being a hands-on teacher is difficult from home, and every student doesn't have the same access to virtual learning materials.
But that hasn't stopped Miss Imm and her colleagues from getting creative. They are now recording YouTube videos for their students, so they can see her and keep a social aspect to their learning. She has also had some virtual meetings with kids on apps like Google Hangouts and Facetime. She sends a document of ideas for learning for families each week.
Some kids have even opted to be pen pals with their teacher. "Kids get so excited to get mail, and to be honest, I get excited to get something other than a bill," says Miss Imm.
To be nominated, she says, "It feels incredible." Teaching doesn't always come with recognition, and that's not why she does it. "But I was so honored to read the words she said about me, and that what I am doing, which feels like it's never enough (especially now) is having a positive impact." Along with recognition, Miss Imm will also receive a prize of $250 from Elco Chevrolet.
Miss Imm hasn't been teaching long but says she's "loved every second."

---
This content was produced by Brand Ave. Studios. The news and editorial departments of the St. Louis Post-Dispatch had no role in its creation or display. For more information about Brand Ave. Studios, contact tgriffin@stltoday.com.