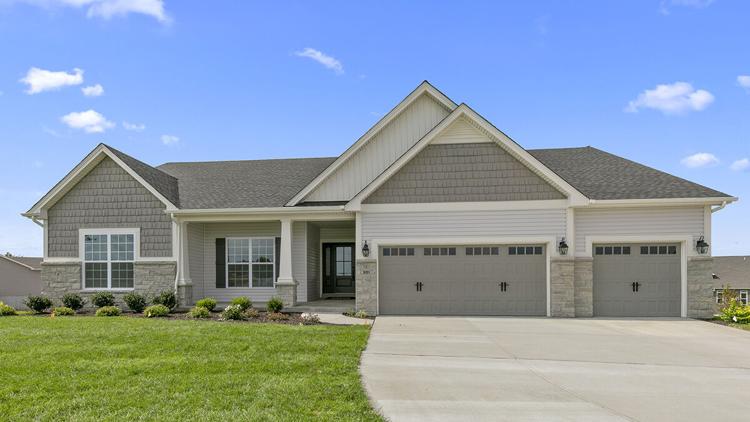 Santa made his rounds this week. There was a flurry of excitement, squeals of delight and mounds of crumpled giftwrap. McKelvey Homes has one more way to make this the most exciting holiday season ever! Start your new year in a brand-new McKelvey Home! 
McKelvey Homes has a "catalog" of Designer Market Homes. Shoppers who act promptly still have time to celebrate the winter with the purchase of one of these luxury-packed homes, either ready for immediate move-in or under construction. And these homes are incredible!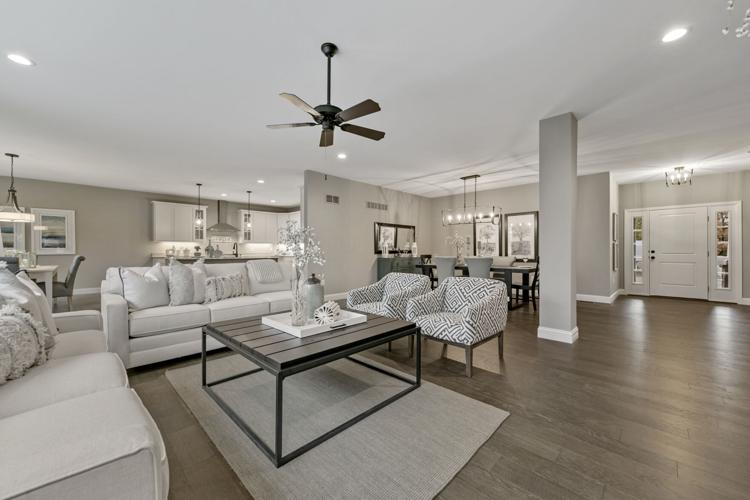 Imagine the excitement of your loved ones finding the keys to a brand-new home to start the new year! Every home in McKelvey's top-selling Designer collection is built with the most up-to-date, energy-efficient construction techniques and an array of price-included amenities seldom offered elsewhere.
Each home reflects the legendary firm's longstanding reputation for superior craftsmanship, and among the countless value-enhancing standards are 3-car garages, 9-foot-main-floor ceilings, hardwood flooring, fireplaces, 75-gallon water heaters and zoned heating/cooling systems in multi-level plans.
The spacious owner's suites are designed for privacy and comfort, and the deluxe island kitchens are highlighted by premium cabinetry and granite countertops. Beautifully appointed inside and out, many of the market homes also include custom upgrades specific to the designer floorplan.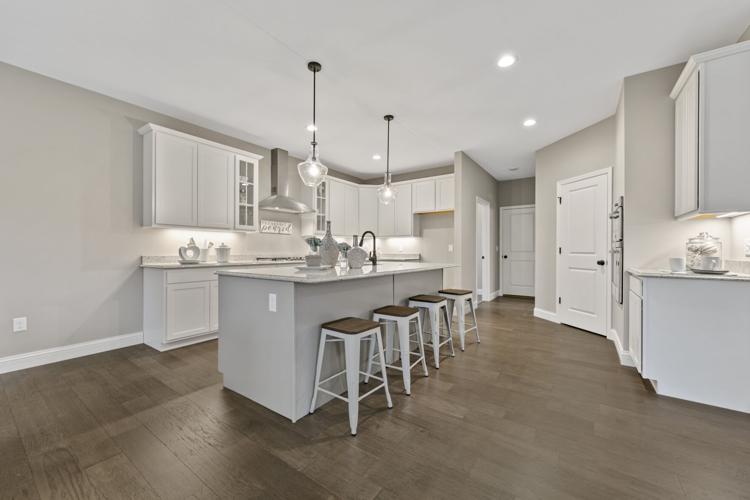 Shop now – save thousands!
For a limited time, McKelvey is offering $2,500 in closing costs on all market homes in prime neighborhood locations from West County to Lake Saint Louis.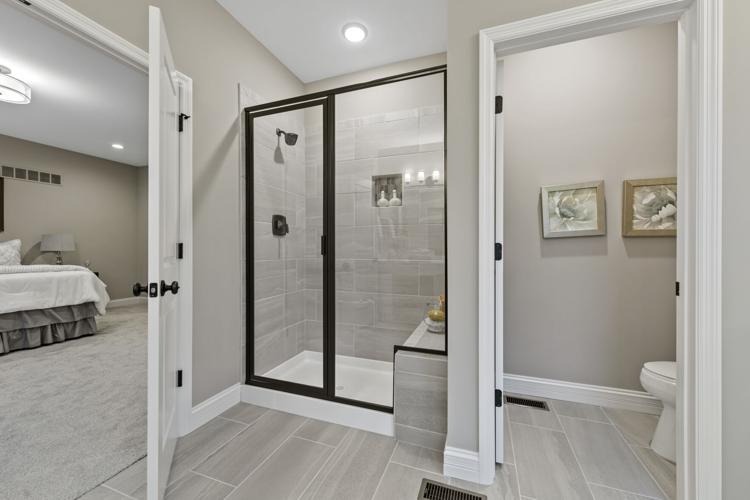 Going fast in these preferred locations
Four market homes are now under construction in Inverness, McKelvey's wildly successful Dardenne Prairie, MO community. A stunning, four-bedroom "Muirfield" 1½-story, is offered for $634,369. The 1½-story "Turnberry" is amazing at $661,349. A three-bedroom "Tuscany II" will delight ranch fans at $521,902 as well as the popular "LaSalle" ranch plan at $615,639.
Muirfield Manor (636-686-8747)
Off Feise Road in O'Fallon, this tree-lined, cul-de-sac haven is showcasing the last remaining, holiday-ready Designer home. Priced at $589,311, the 1½-story "Muirfield" includes a fireside hearth room, step-up bonus room and gorgeous gourmet kitchen.
It's the last call for a completed McKelvey market home in this hot-selling community, located off Wildhorse Creek Road in Chesterfield. The elegant "Muirfield" 1½-story is now priced at $882,562.
Wyndemere Estates (636-332-9884)
Three market homes are under construction in this popular, all-McKelvey neighborhood off Highway N in prestigious Lake Saint Louis. The all-new 1½-story Larkspur, is holiday-ready and priced at $541,202. The popular 1½-story "Provence" is offered for $580,938, and the four-bedroom "Carlyle" two-story for $489,493.
Clarkson Meadows (314-469-4446)
Attention West County home shoppers! A "Sterling" ranch is move- in ready in this sought-after location offered for $620,939. Although still under construction, a stunning "Muirfield," $727,958, is also available.
The Villages at Sandfort Farm (636-891-3693)
Two market homes are now under construction in The Villages at Sandfort Farm in St. Charles City. A "Sterling" ranch is nearing completion and listed for $509,007 and a "Hemingway" ranch is just breaking ground and offered for $511,835. Two additional market homes are set to break ground soon.
From all of us at McKelvey Homes, warmest wishes for a joy-filled holiday season!