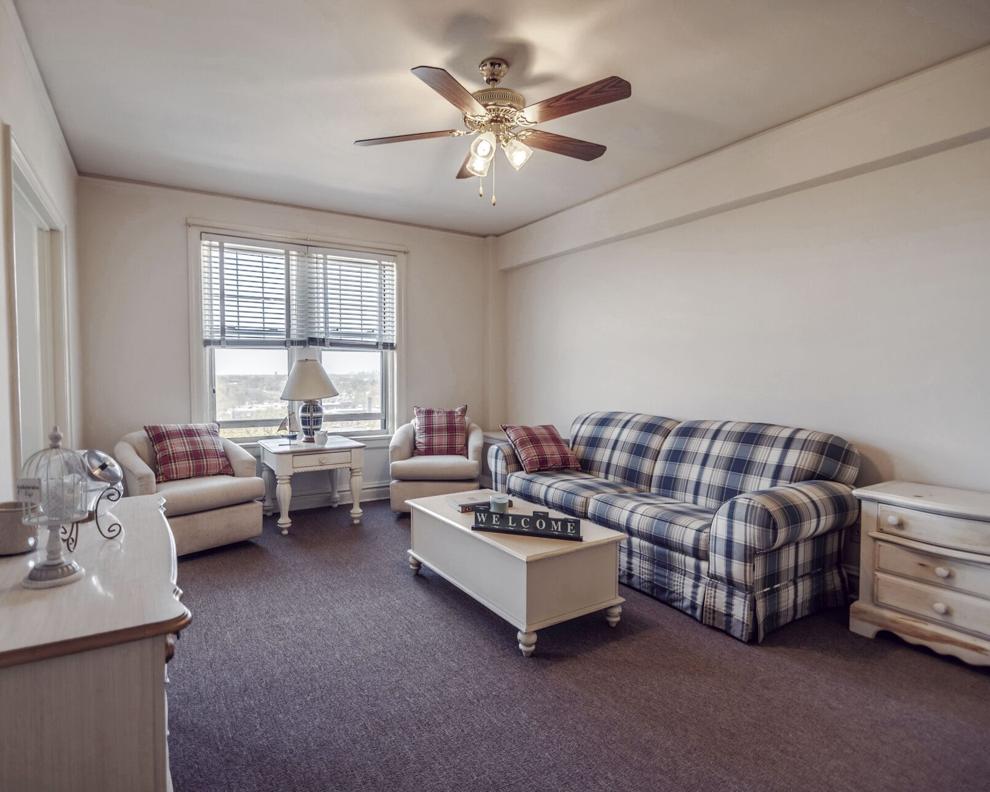 The right apartment home can provide all the comfort, independence, and enjoyment of living in a house without all of the maintenance and security worries, making it the ideal choice for seniors seeking a community that caters exclusively to their needs and interests. That's exactly what Tela Forbin found when she moved into Tower Grove Manor next to the South Grand shopping district.
Tela first saw Tower Grove Manor online and fell in love with the charm of the building and the apartments. "As soon as I entered this welcoming community, I knew this was home," she said. "My apartment is so spacious with lots of room for all my treasured keepsakes. Plus, I'm thrilled that they kept the charm and historic aspect of the building."
That charm attracts residents from all over the city and county, explained Tower Grove Manor's Executive Director Krista Kovach. "We concentrate on keeping the classic feel of the building while also adding modern amenities," said Kovach. "We're glad that we retained the original terrazzo floor and a brass mailbox in the lobby, but we also added Wi-Fi in public areas and installed a brand-new elevator, giving us the best of the old and the new."
Even with amenities like garage parking and a fitness center, Kovach added that what attracts most new residents is the active lifestyle that comes together when like-minded people move into a community.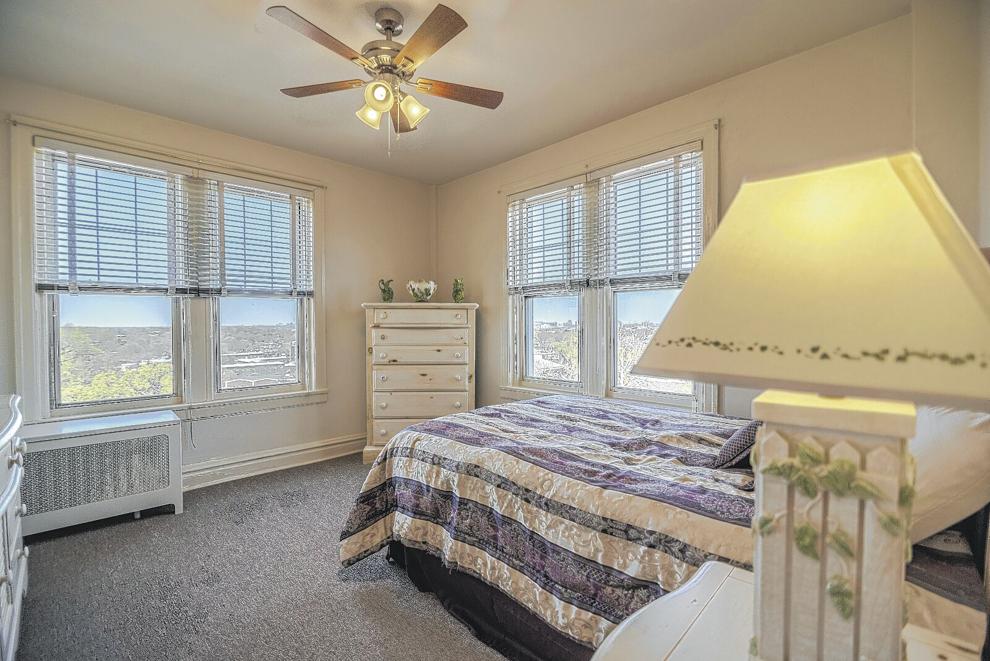 An all-inclusive lifestyle
Studio, one bedroom, and two bedroom apartments are available, and the all-inclusive lifestyle includes three delicious home-cooked meals each day, scheduled transportation, and weekly housekeeping services. The central location provides spectacular views of Tower Grove Park and downtown St. Louis, and is perfect for residents who enjoy getting out and about.
Location, location, location!
"I love being close to so many shopping and dining options on South Grand," Tela continued. "Plus, we're just down the street from Grand Center and all the entertainment options there like the Fox Theater and Powell Hall. And I haven't even mentioned that Tower Grove Park is breathtaking to walk through. It's literally right across the street from our front door, and I have wonderful views of it from my apartment."
Kovach also hears from residents who appreciate the thriving social scene at Tower Grove Manor and the wide variety of amenities on offer, including fitness classes, entertaining activities, and outings to local events. "Our residents are very happy, friendly, and kind," she said. "We also have such a knowledgeable and supportive staff that truly cares about our residents and their interests."
Tela added that she definitely recommends Tower Grove Manor wanting to live in a wonderful close-knit community. "It's so much fun here," she said. "We love welcoming new neighbors!"
The community is currently offering a move-in special worth up to $1,200 off the monthly rent for residents who move in by October 31st.
Tower Grove Manor is a retirement apartment community sponsored by St. Andrew's Resources for Seniors System, a non-profit and faith-based St. Louis organization serving seniors for over 60 years.