The Infiniti brand, which debuted for the 1990 model year, is now three decades old. To mark its 30th birthday, Infiniti, for 2020, is offering five "Edition 30" models, including the QX60 Luxe AWD we drove.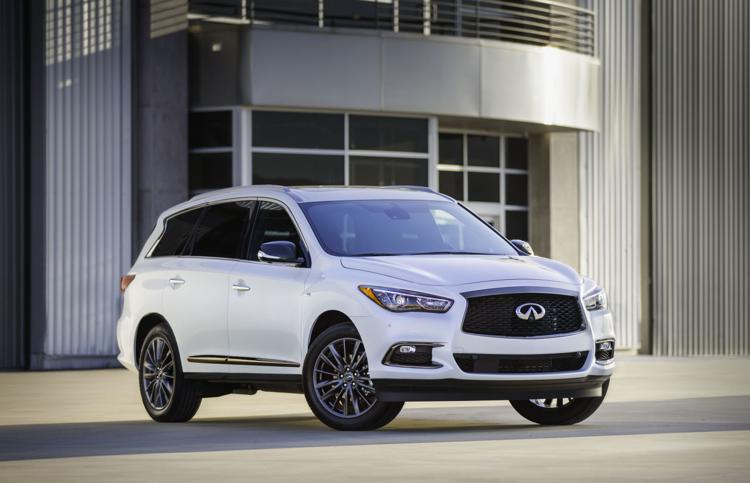 But what's really intriguing is the fact that Infiniti, after its stumbling start, is celebrating a 30th birthday at all. It's a tribute to the brand's resiliency and innovation after early missteps.
Car geeks (this author among them) will recall that way back in 1989 both Toyota and Nissan launched, for the 1990 model year, luxury brands in the United States. Toyota's was Lexus, Nissan's was Infiniti.
To introduce the brands, early "teaser" ads appeared for both during the summer of 1989. The Lexus ads emphasized luxury, quiet, fuel efficiency and elegance, complete with a photo of its all-new LS 400 flagship sedan. The Infiniti ads showed, among other things, hay bales and a tree branch, complete with a bud about to bloom -- the inference being that a fresh new brand was about to be born. No picture was offered of Infiniti's flagship Q45 sedan nor its M30 coupe.
The ads were quickly derided by wags as the "Rocks and Trees" campaign, and the result of Infiniti's stumbling start was that it got its lunch handed to it by Lexus. In calendar year 1990, Lexus sold 42,806 LS 400s -- more than three times the 13,938 Q45s Infiniti sold.
Flash forward to the 21st century and Infiniti is still here and still viable. Sure, Infiniti sales remain eclipsed by Lexus -- through October, Lexus sold 232,694 vehicles in the U.S. while Infiniti moved 97,077 -- but Infiniti's acceptance among well-heeled car buyers is strong enough to keep the brand a serious competitor in the U.S. luxury market.
In other words, a nice recovery during the past three decades.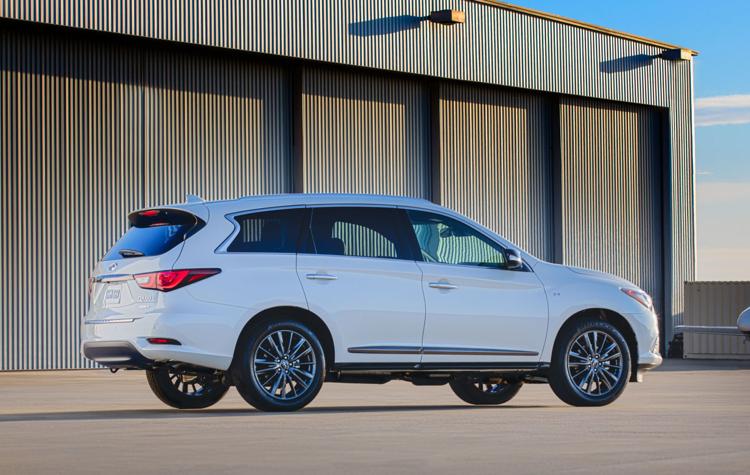 To celebrate the anniversary, Infiniti is offering a raft of "Edition 30" models, including birthday versions of the Q50, Q60, QX50, QX60 and QX80. "Edition 30" perks include as standard equipment Infiniti's ProASSIST safety package, which boasts Intelligent Cruise Control, Distance Control Assist, Around View Monitor, Backup Collision Intervention and Predictive Forward Collision Warning.
In addition, each Edition 30 features unique design touches, including "Edition 30" exterior badging, unique wheels finished in dark chrome and available exterior colors of Black Obsidian, Graphite Shadow and Majestic White.
We had the opportunity to sample a preproduction prototype of the QX60 Luxe AWD Edition 30 and found it -- like its non-birthday brethren -- plush, techy and surprisingly peppy, given that its only drivetrain is a 3.5-liter, naturally aspirated V-6 managed by a CVT automatic.
That combo performs with some enthusiasm thanks to 295 hp and a healthy 270 lb.-ft. of torque. Also, the CVT features Infiniti's impressive "D-Step Logic," which, under a heavy right foot, mimics a traditional step-gear automatic, thereby mostly banishing the dreaded CVT drone.
Another feather in QX60's cap is its four chassis modes: Standard, Sport, Snow and Eco.
Despite a hefty curb weight north of 2 tons, we greeted 60 mph in the low 7's.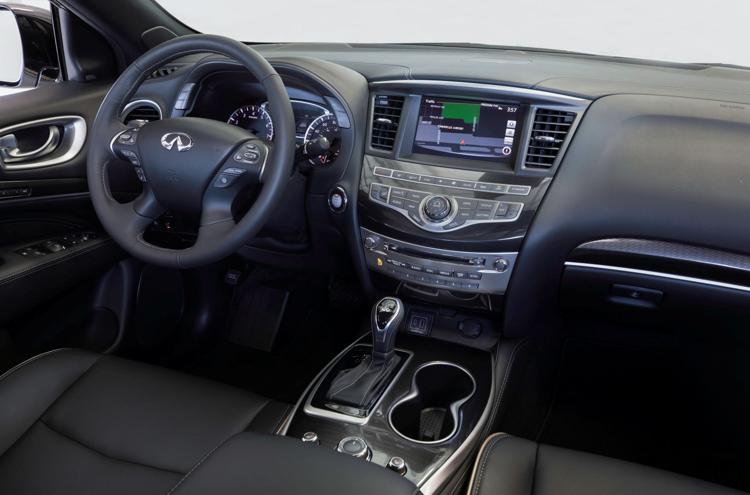 Other than abysmal rear visibility if the head restraints of both rear rows are up, this one's a joy to drive, particularly on the highway, where we realized 24 mpg on a 180-mile round trip to Steelville, Mo.
Inside, front- and middle-row room is good, but the third row is kid stuff. Throughout the cabin, however, our Luxe's decor, with matrix-like trim and sporty, well-bolstered front buckets, was delightful.
The all-important infotainment equipment is easy to use, with plenty of redundant buttons and a pair of radio knobs for volume and tuning.
In the final analysis, QX60 is an example of the useful and innovative thinking that has enabled Infiniti to reach its 30th anniversary.
So happy birthday, Infiniti.
---
This content was produced by Brand Ave. Studios. The news and editorial departments of the St. Louis Post-Dispatch had no role in its creation or display. For more information about Brand Ave. Studios, contact tgriffin@stltoday.com.