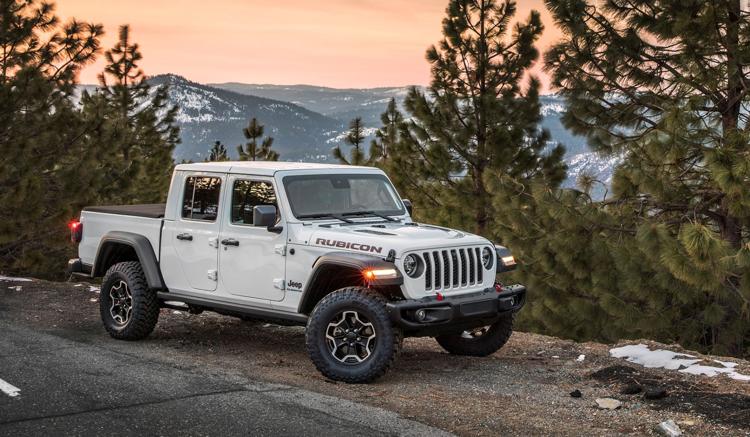 Shortly after having parked for the night a 2020 Jeep Gladiator Rubicon in front of our house, this author was sitting on his front porch at twilight, sipping a beer and enjoying a delightful St. Louis fall evening.
Suddenly, my reverie was interrupted by a young mom and her son strolling down the block with the family dog. The dog, I noted, showed a disconcerting interest in our front lawn, but the kid -- oh, I'd say, 6- or 7-years old -- ignored Fido's pressing concerns, instead focusing his full enthusiasm on the Gladiator pickup parked at the curb: "Look, mom, it's a Jeep and a truck -- IN ONE!"
The kid's got a future as an automotive scribbler. I couldn't have said it better myself. Gladiator is, indeed, a Jeep and a truck in one. The question, however, is this: Is it a Jeep for truck people? Or is it a truck for Jeep people? We vote for the latter.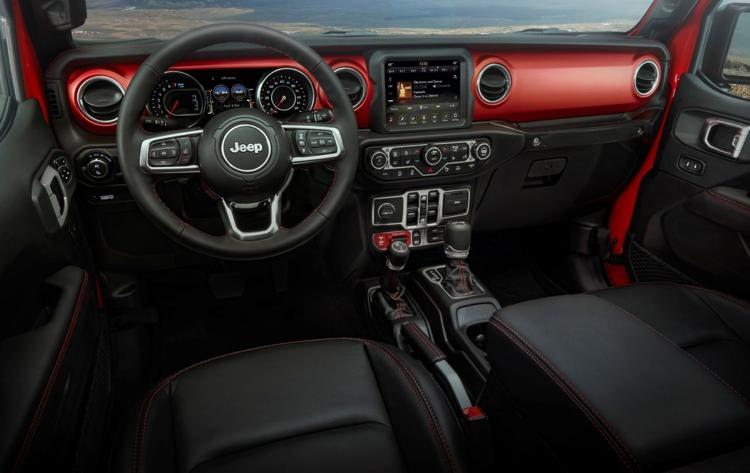 As a truck, Gladiator is the real deal, a midsize pickup with genuine truck capability, including the muscle to tow up to 7,650 lbs. -- more than 2 tons better than a four-door Wrangler -- and the stamina to tote a 1,600-lb. payload, eclipsing the four-door Wrangler's 900-lb. spec. So, yeah, it's a vehicle truck fans will find most capable.
On the other hand, there's a lot of rough-and-tumble "Jeep-iness" in Gladiator -- characteristics fans of open-top Jeeps embrace as part of the brand's cache, but which might put off truck buyers accustomed to the creature comforts of modern pickups.
For example, Gladiator can wear a soft top or a three-piece removable hardtop -- either way great fun, but also producing notably higher interior noise levels than you'll find in a typical modern pickup.
Gladiator also has solid axles at both ends, which enhance off-pavement capability, to be sure, but inevitably contribute to a ride that's stiff as a short 2x4. Compare that to the silky on-road comportment provided by the fully independent suspension of a Ram 1500.
Finally, while 21st-century half-ton pickups generally boast modern rack-and-pinion steering, Gladiator retains Wrangler's recirculating-ball setup -- again, off-road tough, but vague at highway speeds, requiring constant vigilance to keep the vehicle lane-centered.
Jeep fans are cool with all that, of course, because -- and they'll brook no argument -- Jeeps are cool, as well as trail-tough. Both appellations describe Gladiator.
Available in four trims -- Sport, Sport S, Overland and Rubicon -- every Gladiator at this writing is powered by Wrangler's standard 3.6-liter, 285-hp V-6. And, as in Wrangler, it can be managed in Gladiator by a six-speed manual or eight-speed automatic. In calendar year 2020, a 3.0-liter V-6 diesel will become available, too.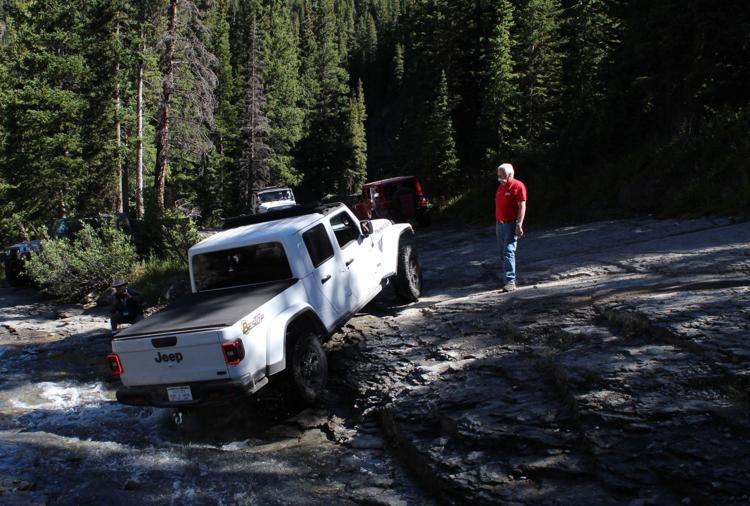 In just over 200 miles of mixed city/hwy driving, our gas V-6/automatic Gladiator Rubicon returned 18 mpg.
On road, Gladiator feels like the Jeep it is. Off road, as we noted while observing a Gladiator sharing trails with us last month on a Jeep Jamboree in southwest Colorado, the Rubicon version is awesomely capable, although its long wheelbase and robust rear overhang does result in more off-road belly rubbing and bumper dragging than you'll see in a Wrangler Rubicon four-door.
To ensure Gladiator Rubicon is the industry champ when it comes to off-road pickups, Jeep engineers have blessed it with a 2-inch factory lift, 33-inch rubber, locking front and rear differentials and a 4:1 crawl ratio, not to mention more under-body skid plating than an Abrams M1 battle tank.
Inside, the modern appointments, which include a roomy back seat and an available 8.4-inch infotainment touch screen, will be familiar to Wrangler JL fans.
In the final analysis, folks who love Jeep, but need or want a pickup, will find the Gladiator a joy. On the other hand, those who simply want a comfortable, capable, contemporary pickup may want to have the nice salesperson take them to the other side of the showroom to see that new Ram 1500.
Now, please excuse me while I take that nice doggie to the other side of the driveway to show him the neighbor's landscaped lawn.
---
This content was produced by Brand Ave. Studios. The news and editorial departments of the St. Louis Post-Dispatch had no role in its creation or display. For more information about Brand Ave. Studios, contact tgriffin@stltoday.com.