Prior to our lunch date, I'd told my daughter I'd pick her up in a Maserati.
Upon my arrival, she seemed puzzled.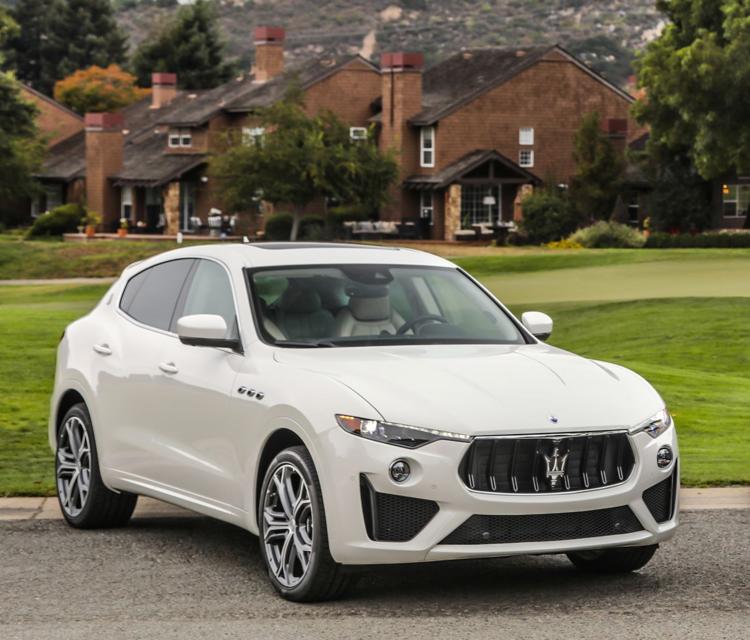 "Geeez, I thought it'd be some fancy sports car," she said. "Look at this thing! Room for five, folding back seat, big cargo space. This is like my Taurus wagon."
Uhhhmmmmm, not exactly.
I'm reasonably confident her 2003 Ford doesn't house a 550-hp, Ferrari-sourced, twin-turbo V-8. I'm also reasonably confident her wagon won't hit 60 mph in less than 4 seconds. The Maserati Levante GTS does and will.
 There are other differences (like, uh, everything else), but I do understand her reaction. It wasn't all that long ago that sports cars were cars. These days, it seems every new high-performance vehicle -- from the sleek Jaguar F-Pace SVR to the boxy, military-esque Mercedes-AMG G63 -- is an SUV. Brother, it's a whole new world.
On the upside, of course, is the handy utility offered by these 21st-century, big-buck hot rods. I made a grocery-store run in Levante and easily toted home 40 pounds of dog food, 40 pounds of wild bird seed and most of a week's worth of human groceries. Try that in your Lamborghini Aventador, buddy.
Such plebeian duties are not in the job description of exotic sports cars, but reside in the "no-problem" category for Levante.
Happily, also included on GTS's resume is blurry performance -- even though it's not the fastest Levante!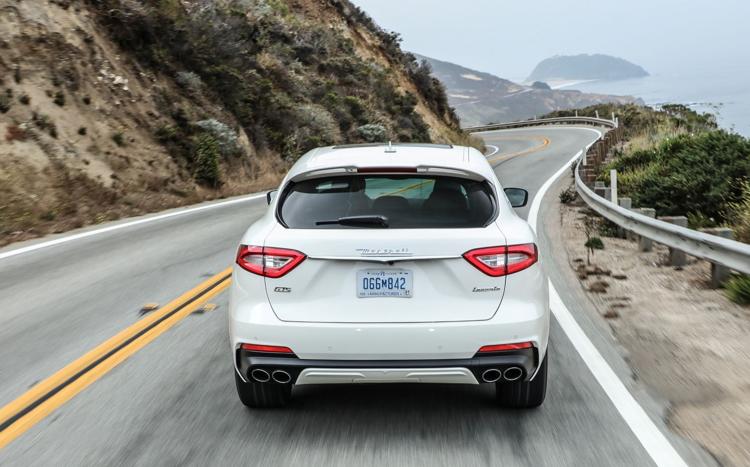 This Italian crossover, featuring standard all-wheel drive and an equally standard eight-speed automatic, is offered in four versions: the base Levante, with its 345-hp, twin-turbo V-6; Levante S, which boosts that six-pack's muscle to 424 hp; Levante GTS, with the aforementioned 550-hp, twin-turbo V-8; and Levante Trofeo, whose forward thrust is provided by a 590-hp version of the twice-blown V-8.
We drove GTS, so we'll stick with that.
On the road, this guy is a joy. You'd think its height-adjustable air suspension -- five levels, from the tarmac-hugging "Aero" to lofty "Off Road 2" -- was connected to the steering gear via telepathy. This crossover seems to anticipate athletic maneuvers before they're ordered, and then executes them with imperturbable confidence. Oh, and Levante GTS does it all while singing a throaty party song through its quad tailpipes. What a hoot!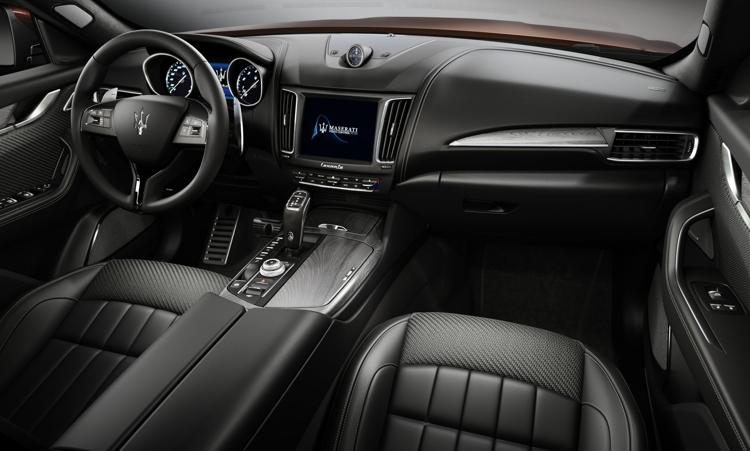 Add its driver-selectable "Sport" chassis to that breathtaking acceleration, and this one is a rollicking good time. In 150 miles of mixed city/hwy motoring, we realized 15 mpg, just as the EPA expected.
Inside, room is good in front and doable in back while the decor in our upgraded-leather copy was sporty -- black matrix trim, sport buckets bolstered out to there with the Maserati logo stitched into all four outboard headrests, and a diamond-stitch pattern on the perforated seat inserts.
The only debit: a routine set of infotainment controls, which betrays that Maserati's corporate parent is Fiat Chrysler Automobiles. Levante's behind-the-steering-wheel audio controls, infotainment touch screen and reconfigurable gauge display all will be familiar to anyone who drives a Dodge, Jeep, Chrysler or Ram. This is really not a criticism because it all works fine, thank you very much. It's just that such blue-collar infotainment controls in this glamorous Euro hot rod were surprising.
Just sayin'.
Outside, on the other hand, Levante is the essence of cool, from the Maserati trident logo emblazoned center-grille through voluptuous fenders to the quad tailpipes. Nothing blue-collar about its wardrobe, right down to its coupe-esque, frameless door windows -- almost unheard of in an SUV.
At a base price north of 120 grand, Levante GTS isn't cheap. But if you want to brag to the guys at work you've got an SUV with a Ferrari engine, you won't find one for less.
Finally, full disclosure: we drove a 2019 Levante GTS but, save minor revisions to feature content, the 2020 is identical.
---
This content was produced by Brand Ave. Studios. The news and editorial departments of the St. Louis Post-Dispatch had no role in its creation or display. For more information about Brand Ave. Studios, contact tgriffin@stltoday.com.