When the Mercedes-Benz CLS debuted back in 2004, its styling invented a whole new automotive category: the "four-door coupe." It was a watershed event. Today, every sedan from the Honda Accord to the Hyundai Sonata to the Volkswagen Arteon is bragging of a "coupe-like" appearance.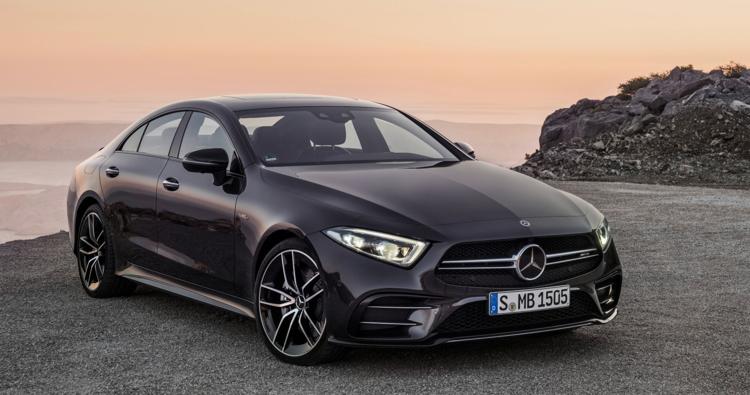 But, despite having spawned so many admirers, CLS is not sitting on its laurels, even though its 2019 styling update is merely evolutionary. It's reinventing itself again, to be sure, but this time with changes hidden below its skin.
Heretofore motivated by a twin-turbo V-8 -- 4.7 liters in the 2018 CLS, 5.5 liters in the hot-rod AMG edition --  this four-door coupe is now more PC, shedding two combustion cans and adding electric assist, all to reduce consumption of fossil fuels. In the 2019 AMG CLS we drove, the result is retained performance, along with a 22-percent improvement in its EPA mpg rating -- now 23 combined compared to 18 from the old V-8.
Now answering to the moniker CLS53 -- the V-8 was "CLS63" -- this 2019 edition is powered by a turbocharged and electrically supercharged 3.0-liter straight six that gets mild-hybrid assist from an electric motor and 0.9-kWh lithium-ion battery pack. Mercedes calls it "EQ Boost."
Sending muscle to all four wheels via CLS53's standard 4Matic all-wheel drive, the system's electric blower kicks in first, eliminating any hint of turbo lag, then the turbo takes over for seamless power delivery throughout the rev band. The upshot: 429 hp and 384 lb.-ft. of torque through the standard nine-speed, paddle-shift, AMG-tuned automatic.
Add AMG's Dynamic Select system, with its Individual, Eco, Comfort, Sport and Sport-Plus driving modes, and you've got a gorgeous personal performance car that, at the driver's whim, can be an executive shuttle, a grand tourer, a sporting companion or a race-track hellion --  maybe all four on the same trip!
Fire this guy up, and its AMG Performance Exhaust (a $1,250 option our car had) burbles and rumbles at rest, roars and snarls under a heavy right foot. Cool.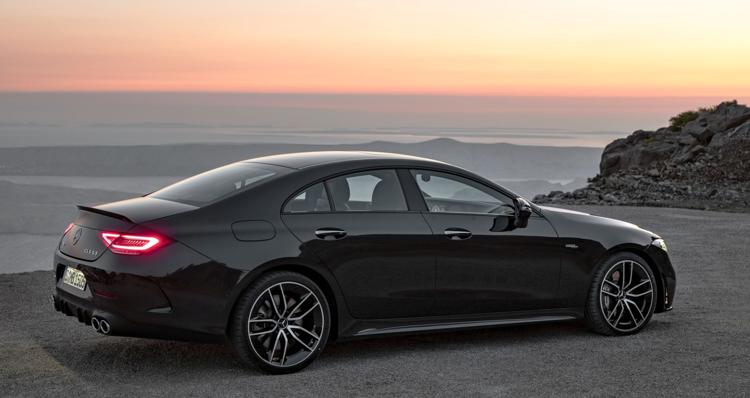 We greeted 60 mph in a blink over 4 seconds. Even so, in 265 miles of mixed city/hwy motoring, we realized an impressive 23 mpg in this showy hot rod.
Fitted with a standard air suspension, CLS53 provided a ride that's appropriately civil or enthusiastically athletic, depending on the drive mode selected.
Inside, the sporty opulence is enough to make a rock star blush. With our car's standard flat-bottom AMG performance steering wheel, changeable ambient lighting, Burmester High-End 3D Audio, 12.3-inch infotainment screen (Apple CarPlay and Android Auto compatible, of course), and such options as the AMG Designo Nappa Leather Pkg., and heated/cooled Multicontour front buckets (with massage function!), we were livin' large.
The infotainment interface, by the way, already equipped with myriad buttons and various other controllers, adds a pair of tiny thumb pads on the steering wheel. The pad on the left controls the reconfigurable gauge display, the one on the right the center stack display. A raft of buttons to the left of the steering wheel handles such items as the Head-Up Display, Active Steering Assist and Lane Keep Assist. Plan some quality time with the owner's manual.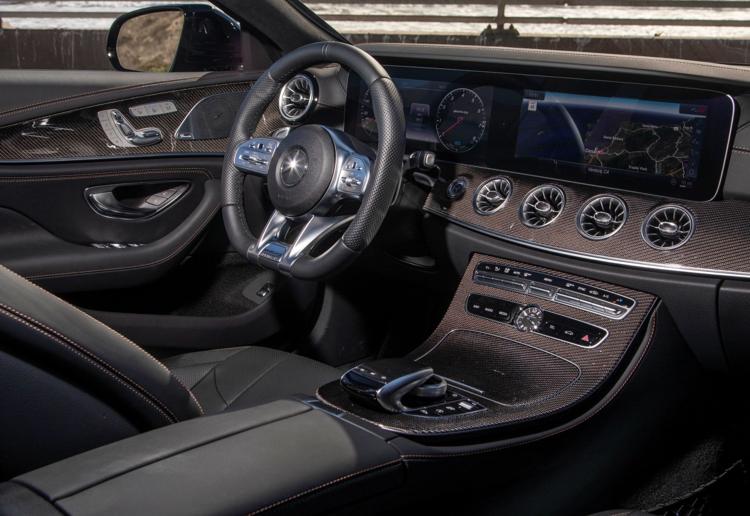 Room is fine up front. In back . . . well, there's a reason they call it a four-door coupe. Leg room is nearly doable, but head room is woeful. And be sure to duck when entering that back seat lest you bonk your noggin on the sloping C-pillar.
Pricing, unsurprisingly, is lofty. The CLS53 base price is $80,895. Ours, which added to the bottom line the equivalent of a Chevy Malibu with its $26,085 in options, rang the register at $106,980.
---
This content was produced by Brand Ave. Studios. The news and editorial departments of the St. Louis Post-Dispatch had no role in its creation or display. For more information about Brand Ave. Studios, contact tgriffin@stltoday.com.