With its various trim levels and drive formats, Nissan's 2020 Altima is offered in a dizzying array of models -- a dozen in all. Car buyers pondering which might work best for them, however, can simplify the dilemma somewhat by distilling the decision down to a simple choice: Grip or growl.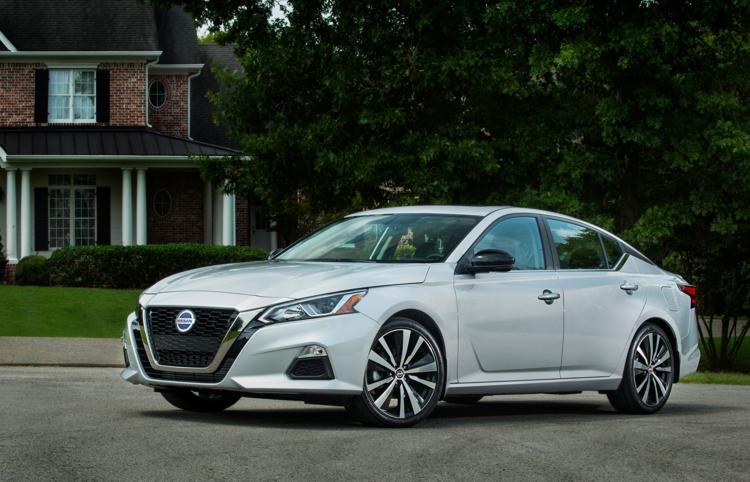 Superior grip is provided by Altima's available all-wheel drive option, which, like the standard front-drive motivation, can be teamed with any of Altima's five trims -- S, SR, SV, SL and Platinum. But, alas, the AWD option can be had only in tandem with this midsize sedan's base engine, a 2.5-liter, 188-hp, naturally aspirated I-4.
The growl is courtesy of Altima's available engine upgrade, a lively 2.0-liter, 248-hp, turbo four that can be wrapped in SR or Platinum trim. But, alas, that engine is limited to the front-drive Altima.
So pick the priority.
Once that problem has been sorted out, the choices get easier: how much to spend and how much pampering is desired. If the answer is "Not much" to both questions, the 25-grand S trim is an affordable choice. If, on the other hand, the answer to both is "Go big or go home," the top-trim 33-grand Platinum is calling your name. (It's also calling for 36 large if you want the turbo.)
Or perhaps the right model is somewhere in between.
Regardless, Altima is rolling proof that, in a world obsessed with crossover SUVs, there's still life in the good ol' family sedan.
Having driven the front-drive turbo -- and declaring it "lively fun" -- back in 2019 when this then-all-new sixth-generation Altima debuted, we this time sampled the base-engine in its all-wheel drive iteration.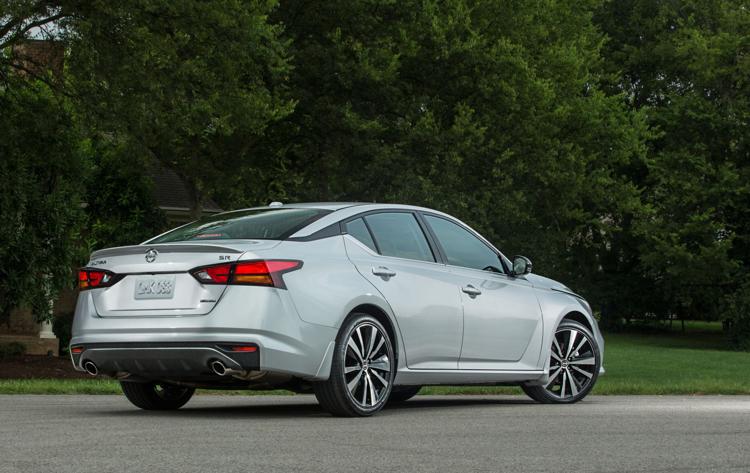 Yep, this is the grownup in the family.
For starters, when it comes to looks, it matters not a whit what's under the hood. From its tarmac-snuffling V-grille through its plunging hood to its black-accented C-pillar and sculpted rump, this guy looks good. Adding zest is a 1.9-inch-longer wheelbase that, compared to the fifth-generation Altima, not only enables additional rear leg room, but also gives the car a more road-hugging demeanor.
Powering all four wheels in every AWD model is a 2.5-liter, 188-hp, naturally aspirated four that generates a workman-like 180 lb.-ft. of torque through its CVT automatic. No boy-racer, that engine provides adequate-to-the-task power and good fuel economy. During a 100-mile round trip to Warrenton, Mo. -- doing the speed limit all the way, officer -- we realized an astounding 40 mpg, 4 better than even the EPA figured we'd get.
And kudos to the CVT transmission. Nissan has elevated that belt-and-pulley gearbox to an art, even having it mimic a traditional step-gear automatic under hard acceleration.
Otherwise, Altima 2.5 on the road is quiet, stable and always predictable, if not a party pal.
Our AWD SL-trim provided marvelous interior room front and rear, along with loads of appreciated perks. Standards on our SL included heated seats, heated steering wheel, dual-zone climate, leather, navigation and a boffo nine-speaker Bose audio system.
Controlling the infotainment was an 8.0-inch touch screen with such goodies as Apple CarPlay, Android Auto, Siri Eyes Free and Google Assistant voice recognition. We found the system, with its hard buttons and volume and tuning knobs, easy to navigate.
Speaking of navigation, our SL's system was simple to program and flawless in execution on our way to the mystery Warrenton address.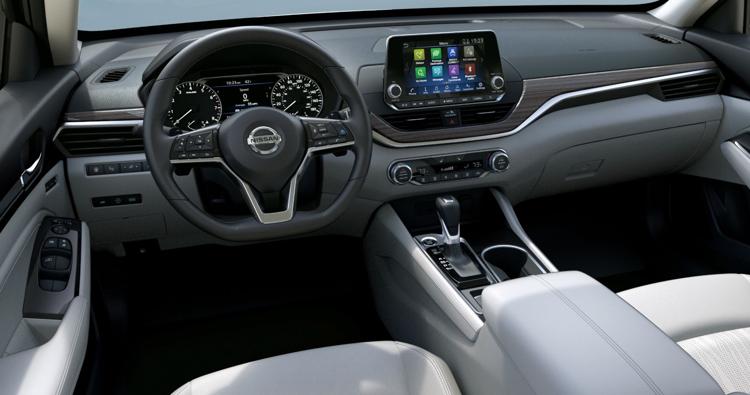 Also on hand was Nissan's ProPilot Assist safety program, with its intelligent cruise control and steering nanny. We think it's a bit overbearing in its aggressive tugging of the steering wheel as it works to help keep the car lane-centered, but we appreciated its thoughtful concern.
If we had our druthers, we'd opt for growl over grip and choose the turbocharged Altima, happily coexisting with front-wheel drive. But, that said, this more sedate model, in both front- and AWD  guise, has charms of its own, not the least of which are room, comfort, looks and efficiency.
---
This content was produced by Brand Ave. Studios. The news and editorial departments of the St. Louis Post-Dispatch had no role in its creation or display. For more information about Brand Ave. Studios, contact tgriffin@stltoday.com.