We get the feeling the 2019 Nissan Pathfinder recently gave a listen to Billy Joel's 1983 rock-and-roll throw-back album "An Innocent Man." And, in so doing, paid particular attention to the LP's final explanatory track, "Keeping The Faith."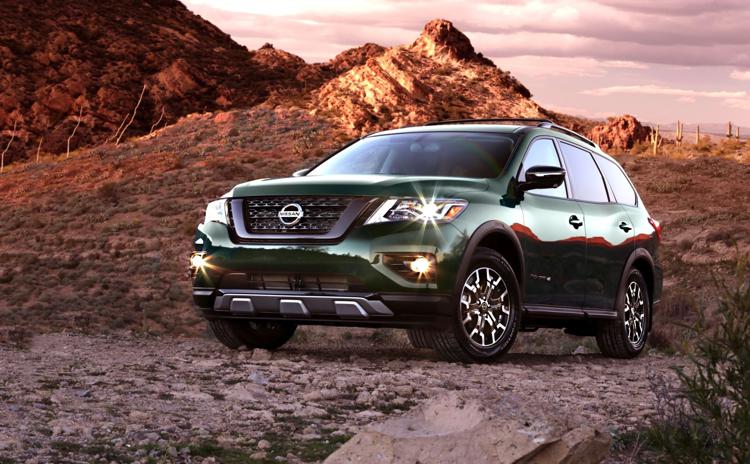 In that tune, Billy fondly reminisces about Baby Boomers' shared rock-and-roll past -- before the music became "rock." But, at the same time, he remains firmly grounded in the present:
"You think I'm feeling older and missing my younger days? / Then you shoulda known me much better," Bill sings, " 'Cause my past is something than never got in my way / Still . . . I'm not ashamed to say that the wild boys were my friends . . ."
Pathfinder gets it. With its new "Rock Creek" appearance package, the 2019 Pathfinder -- a thoroughly modern, three-row, minivan-surrogate crossover -- makes clear it's not afraid to say there was a time when the wild boys were its friends.
Pathfinder started life in the mid-'80s as a genuine roughneck -- a truck-based compact SUV that was little more than a Nissan Hardbody pickup with a roofed back seat. Not fit for polite society, it was tougher than a two-dollar steak. I recall back in 1995 driving a Pathfinder to the 13,186-foot summit of the Colorado Rockies' rugged Mosquito Pass 4WD trail. I'll tell ya, Pathfinder then was one tough little truck.
Since then, however, Nissan has taken Pathfinder to finishing school. Today -- no longer riding a truck platform but, rather, sharing its foundation since 2012 with the Altima sedan -- this crossover is both elegant and refined. The past is something that hasn't gotten in its way.
Nonetheless, Rock Creek fondly recalls Pathfinder's delinquent days with a host of tough-guy eye candy: dark 18-inch wheels with beefy 255/60R18 all-season tires, black mesh grille, black roof rails, black door handles and outside rearview mirror housings, black front and rear fascia accents, black molded overfenders, unique "Rock Creek" badging on the front doors and, out back, a standard tow hitch that'll drag a 6,000-pound trailer.
Inside are two-tone seating surfaces, high-contrast stitching on seats, doors, console lid and steering wheel, metallic accent trim and unique Rock Creek badging.
Otherwise, Rock Creek is a Pathfinder, which is to say it's a fine three-row, family-friendly, minivan surrogate offered in S, SV, SL and Platinum trims, each available with front- or all-wheel drive.
Regardless, every Pathfinder is powered by a direct-injection, 3.5-liter V-6 with variable-valve timing. That engine produces 284 hp and 259 lb.-ft. of torque, all managed by a CVT automatic. It's a combo that returned to us 18 mpg in just over 200 miles of mixed city/hwy driving.
On the road, Pathfinder drives and rides like the big family-hauler it is. Not loads of fun, but always handy and sensible. Even equipped with what Nissan calls 4WD -- really all-wheel drive -- Pathfinder offers no low-range gearing, although there is a torque-lock button and hill-descent control for mild off-pavement duty.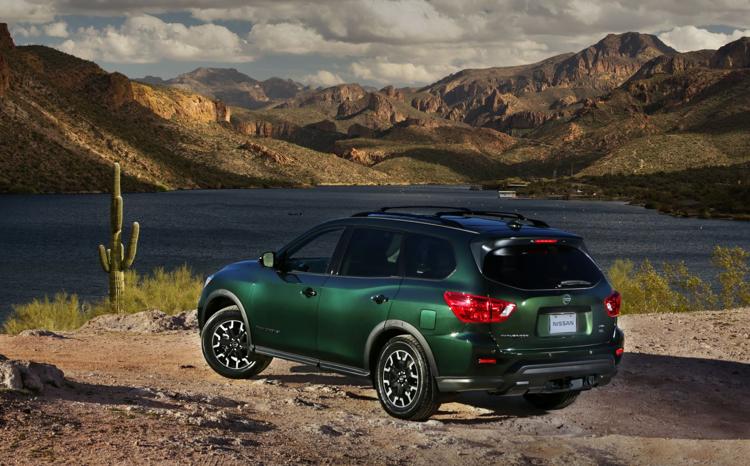 Meanwhile, the front seat is roomy, the middle row spacious, and even the third row can accommodate two adults. Access to row three is handy thanks to a middle row whose seat scoots forward, cushion flips up and back tilts, resulting in a compressed chair and a wide third-row-access portal.
Pathfinder's infotainment controls are intuitive, with a touch screen and redundant hard buttons and knobs.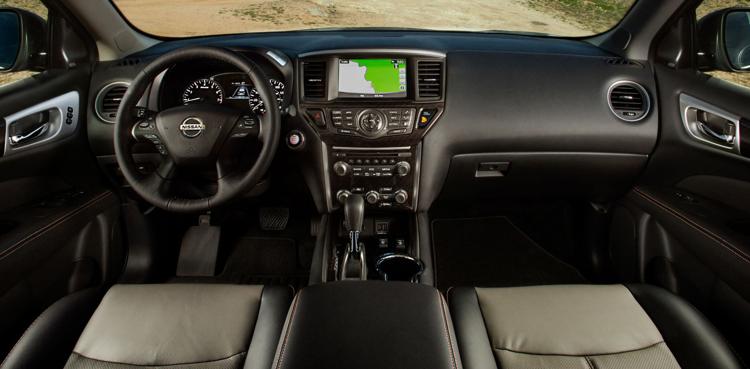 For SUV buyers who want, essentially, a minivan that looks tough, Pathfinder's Rock Creek is calling your name with the tough-guy panache of the past and all the comforts of the present.
As Billy concludes in "Keeping The Faith": "The good old days weren't always good and tomorrow ain't as bad as it seems."
---
This content was produced by Brand Ave. Studios. The news and editorial departments of the St. Louis Post-Dispatch had no role in its creation or display. For more information about Brand Ave. Studios, contact tgriffin@stltoday.com.
---