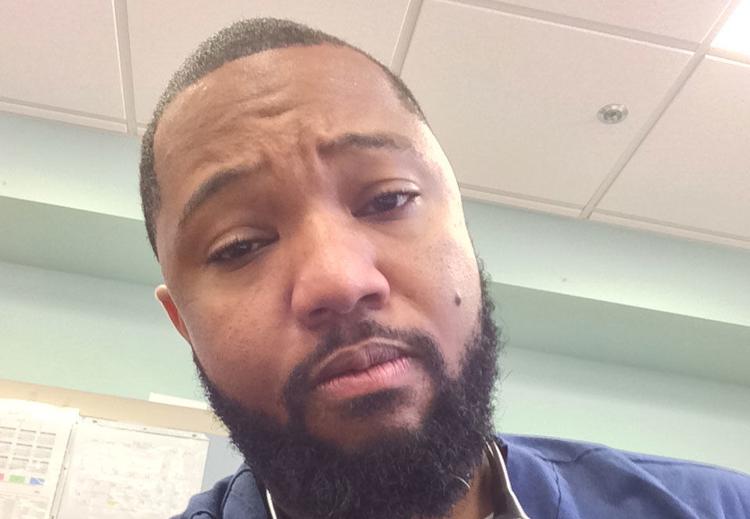 Rodney Armstead Jr. likes to be musically and medically in tune with his patients.
Songs have been a staple for Armstead since nursing school. As a memorization tool, Armstead wrote songs as a means to study for tests. He shared these songs with his fellow students, eventually ending up on Facebook, he laughed. "Students would approach me after a test and tell me that they thought about the song I sang and how it helped them figure out the answer," he said.
His self-proclaimed music career has followed him right into his professional nursing career.
Nursing wasn't his initial career path, although it was embedded in his mind from a young age. Out of curiosity as a child, Armstead borrowed his aunt's nursing schoolbooks and was fascinated by the pictures. His heart for nursing started long before his mind caught up.
BUTTERFLY EFFECT
His combined passion for science and human anatomy led him to his first health care position as a transporter at Barnes-Jewish Hospital. Three years later, he transferred to the post-anesthesia care unit as a patient care tech.
Still, nursing remained in his heart. Pointing out the fact that his on-the-job questions were those of a typical nursing student, a nurse at Barnes asked him, "Have you ever considered nursing?" That sparked his desire to finally pursue his nursing degree at Chamberlain College of Nursing. He graduated with his Bachelor of Science in nursing in 2014.
Armstead calls his career at Barnes a "butterfly effect," as he started as a transporter, turned patient care tech, then later evolved to a vascular PCU (progressive care unit) nurse. In fact, his nursing career is still evolving as he is currently pursuing his master's degree in nurse education at Webster University.
Not only is Armstead continually learning, but he is also teaching. He serves as an adjunct clinical instructor to St. Louis Community College - Forest Park nursing students during their clinical rotation at Mercy Hospital. "My favorite part of teaching is watching students evolve from being afraid of direct contact with patients to jumping from room to room, confident in their work," Armstead said. His biggest piece of advice to each of his students: Ask a million questions. Armstead shares that he'd "rather ask a stupid question than make a stupid mistake."
A FUN-LOVING APPROACH TO NURSING
On the vascular PCU floor at Barnes, Armstead is known for his fun-loving and silly personality. Hence, his songwriting. His colleagues and patients get a front-row seat to his impromptu song breakouts. "I make up songs as I'm working, and the patients are cracking up laughing at me the entire time," he joked. "A lot of them tell me that it helps them get their mind off the things they are going through."
One patient in particular, Armstead recalls, was generally unresponsive. That was, until Armstead broke out in America's "Ventura Highway." The patient opened his eyes in response to his singing and the family laughed alongside him. Armstead's tune brought a moment of solace for everyone in the room.
REDEFINING THE STEREOTYPE
As a male, African-American nurse, Armstead finds it important to inspire and advocate for others who might not otherwise have considered nursing. "I don't fit the general stereotype of a nurse, so I try to inspire other men of my race and ethnicity to follow the path I have chosen," he said. "I want to find ways to encourage other African-American men to get into nursing. And I want them to look at me and think, 'if he can do it, why can't I?'
"Something I always tell people who want to pursue nursing but are afraid is, 'I was scared to go to nursing school, but I was more scared of where my life would be if I didn't, so I got up and did what I had to do."
Armstead is changing the face of nursing — one melody at a time.
---
Be the first to know
Get local news delivered to your inbox!