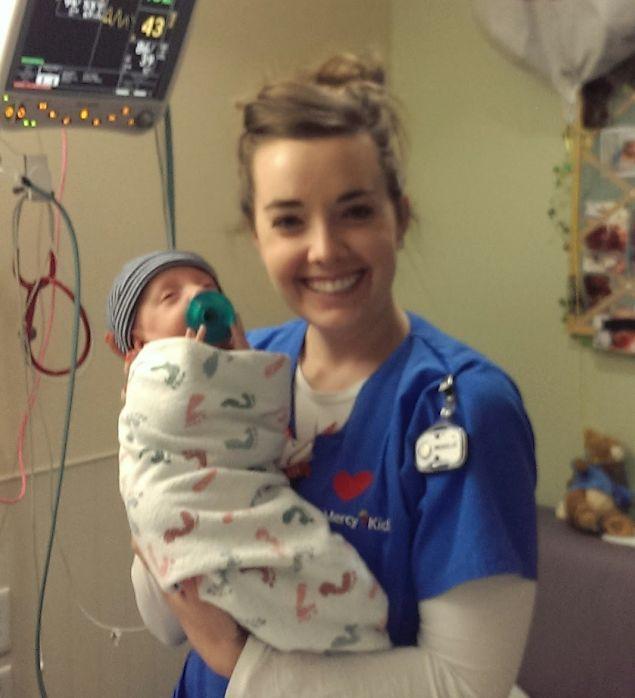 Nominator entry:
"My wife and I first met Heather Holdener at the Mercy NICU on February 4, 2015. It just so happened to be our daughters 2nd birthday and we had our whole day planned around her. My wife was expecting our new child on May 3, 2015 and the baby apparently didn't want to miss out on his sister's birthday because he decided to arrive a little early!
Our son graced us with his presence, three months early and weighed in at 2 lbs. - 15 oz. He was so tiny and looked like a little spider monkey. The very first nurse I met after he was born and transferred to the NICU was Heather. I remember her greeting me with a big smile, braces and all. She commented on how cute she thought our son was and how much she loved his name. She was so friendly and made the first hours in the NICU much more enjoyable than expected.
All of this occurred prior to me becoming a Mercy employee. As an outsider at the time, I was amazed at the way Mercy staff handled things. I never thought I would be a Mercy employee, and I couldn't be happier. Heather wasn't the only one that made our time in the NICU easier, it was the whole department."
This nurse is a nominee for the St. Louis Post-Dispatch's Nurses: The Heart of Health Care program. Look for the winners in print and online on May 6.