Nurses are special people skilled in both fast-paced settings and more intimate moments with patients and their families.
They take pride in remaining calm under pressure and collaborating with physicians to make decisions that have long-lasting impact.
Read on for some key personality traits of nursing professionals. If you're considering becoming a nurse, try to emulate these characteristics as you build your skillset.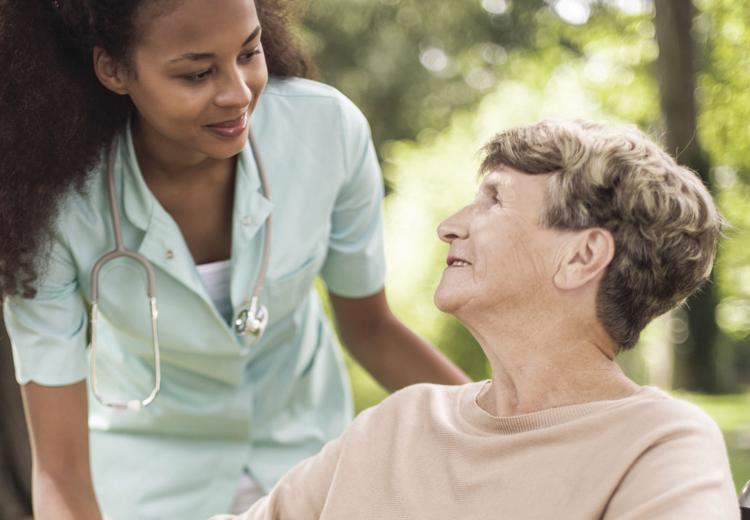 Compassion
The nurse-patient relationship is unique. Patients depend on nurses to deliver critical care in sometimes harrowing situations. Nurses depend on physicians for the directives they must carry out.
We put a great deal of trust in our nurses to responsibly and competently execute a quality care plan. If you're a nurse, you understand the importance of not only following best practice standards, but also the importance of delivering excellent care to patients through compassion and empathy.
Self-directed
Nurses are highly collaborative but able to take charge when needed. On many shifts, nurses may be responsible for multiple patients in various rooms. Being able to create an effective plan to care for these patients is critical to a nurse's success.
Nurses must be focused and careful when it comes to administering IVs, dispensing medication or delivering news. The best nurses are confident in themselves and skilled in taking control of high-stress situations.
Relationship-focused
Nurses continuously work with medical professionals from across the organization. This includes physicians, technicians, office staff and administration. A nurse who struggles with relationship-building can hold the team back in delivering outstanding patient care.
Being relationship-focused means taking the time to learn about others around you. Talk with people with sincerity and authenticity – and watch your relationships thrive. This goes for colleagues, community partners and, of course, your patients.