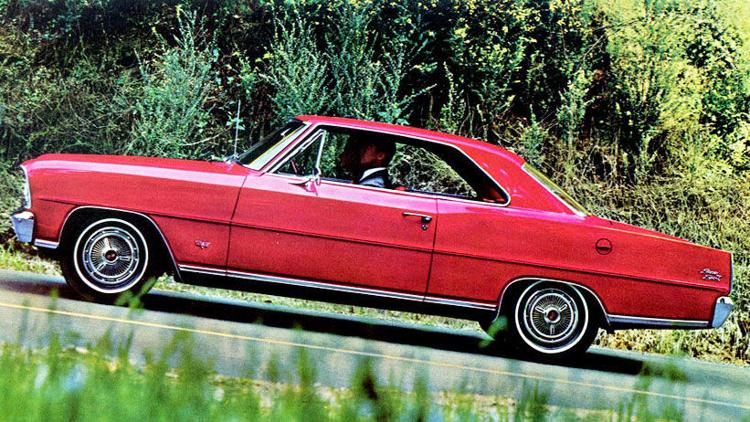 I was driving home the other day when I saw a very handsome, second generation Chevy II Nova. It caught my eye first, because it was a vintage automobile, but also because it was bright metallic blue! I'm not a blue car guy in general, but this hue looked "righteous" (a 'hip' term we baby boomers often used back in the day) on this 2-door hardtop. (For the record, 'righteous' in this context, is a slang word meaning absolutely genuine or wonderful, as in "this Chevy II Nova was righteous.")
The Chevy II in general has been a long-time favorite of mine because it offered a compact, easy-to-handle, economical platform along with more-than-adequate performance. As a matter of fact, I once told my foster grandson, Luis that a Chevy Nova would make a pretty cool and reasonably-priced first collectible car for his consideration.
Top-of-the-line for 1966-1967 was the Nova SS Sport Coupe. Available only in the two-door hardtop configuration, this model was all sport, featuring color-accented wide body sill moldings; front and rear bright wheel openings with extensions on both front and rear lower fenders; an SS grille emblem; Nova SS rear fender script; a full-width, ribbed rear deck panel with SS badge and special, 14-inch Super Sport wheel covers.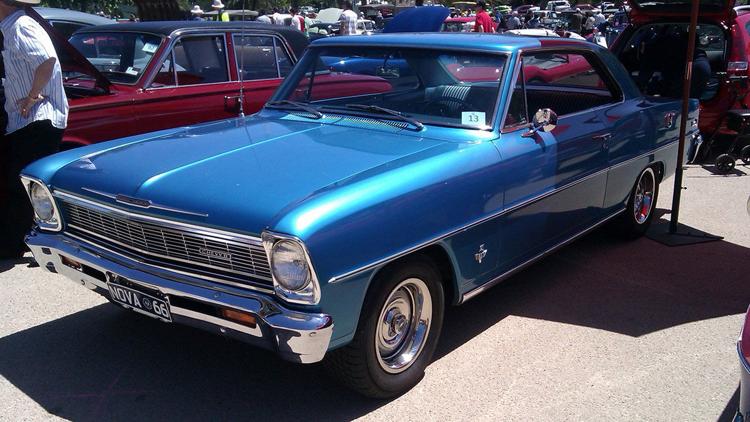 Interior accommodations for this 5-passenger compact included all of the special, upscale trim found on base Chevy II Novas, plus standard vinyl front bucket seats, a console (with 4-speed or automatic transmissions), and an SS emblem on the glove box door.
Why do I like the '66 and '67 models in particular? First off, the refreshed styling that first appeared for model year 1966 was more modern than the first generation models. I also like the looks of the square-cornered, vertical taillight treatment of the taillights, and the overall, clean, simplified lines of the car – a refreshing change from the often-garish,'50s styling that preceded.
Entry-level Chevy IIs were powered by a variety of seven four, six and eight cylinder engines ranging all the way from 90 horsepower at the lower end up to 350 for a 327 cubic-inch, four-barrel carbed V-8! The Nova SS came standard with a 194 cubic-inch six that produced 177 horsepower. As one might guess, the vast majority of Chevy II, 100 series and 200 series Nova models were either four or six-cylinder powered.
In the case of the Nova SS, however, just the opposite was the case. And, that 350 horsepower model, RPO (regular production option), only 200 of the total 73,900 Chevy IIs produced were fitted with that engine. So, if you own one of those today, I'm preaching to the choir so-to-speak, when I say you better hold on to that one!
---
This content was produced by Brand Ave. Studios. The news and editorial departments of the St. Louis Post-Dispatch had no role in its creation or display. For more information about Brand Ave. Studios, contact tgriffin@stltoday.com.