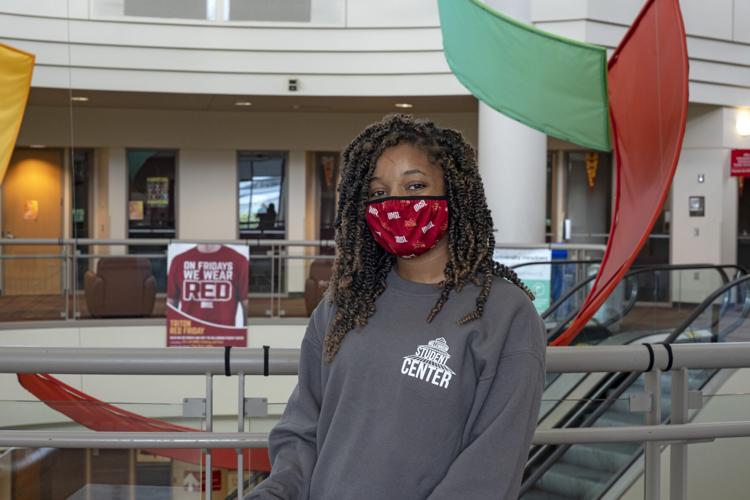 As the only public research university located in Missouri's most populous and economically important region, the University of Missouri–St. Louis proudly brings affordable, high-quality education to one of the most diverse student bodies in the state. No university is better connected to the surrounding region than UMSL, where 73 percent of graduates stay to live and work.
JOIN A VIBRANT COMMUNITY
The UMSL community is not only vibrant, but it's also diverse. Students come from many backgrounds and include first-time college and transfer students, non-traditional adult students and graduate students. Students at all levels have the support needed to effectively balance their education, work and family lives.
"It was so easy to find people from all different walks of life," psychology alumnus Andrew Stoker said. "Everyone was so open, so eager to get their education. I could just talk to anyone and know that we were all there for each other. There's a really strong sense of community that I think is so beautifully diverse."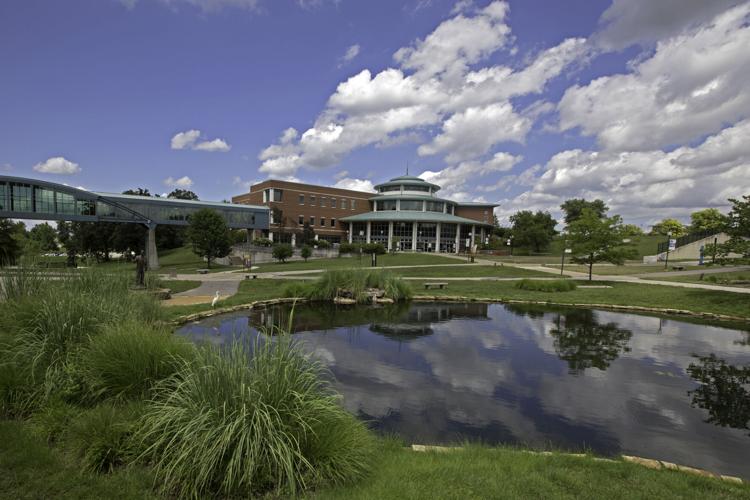 TRANSFER STUDENTS WELCOME
UMSL is the top choice for transfer students from community colleges throughout the St. Louis region, providing opportunities to easily transition to the next phase of their education. Dedicated advisors guide students through the admissions process and provide unique programming designed specifically for transfer students to best prepare them for academic success.
Partnerships with local community colleges allow for the seamless transfer of credits toward a bachelor's degree. Students also have the option to complete UMSL classes and degree programs on-site at select community colleges.
NO. 1 FOR ONLINE EXCELLENCE
U.S. News & World Report ranks UMSL No. 1 in Missouri and among the top 15 percent nationally for the best online bachelor's programs. Students can cater their class schedules to fit other commitments, such as work and family obligations. All students — including those completing courses online — have access to the resources, tools and support services necessary to achieve their academic goals.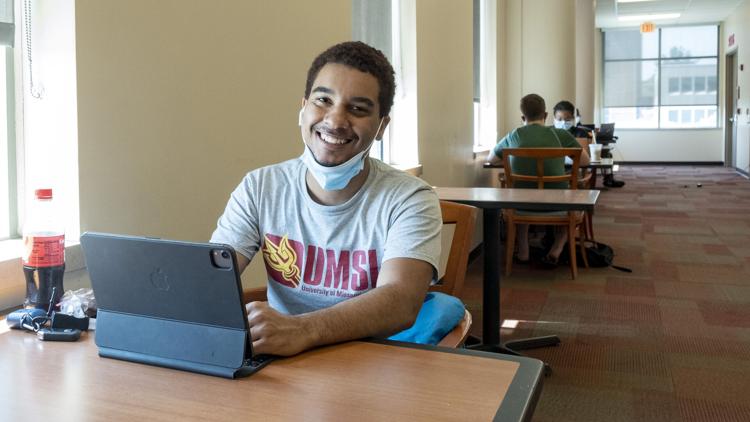 "I finished my degree while working full time, which is something I think could only have been done at UMSL," information systems alumnus Michael McKeever said.
This semester, UMSL continued to waive all supplemental online course fees to allow students to choose the course for- mats that work best for them without the additional cost. In addition, standardized test requirements for first-year college students applying for 2021-2022 were removed.
HIGH-QUALITY GRADUATE PROGRAMS
For those who plan to continue their education past a bachelor's, UMSL's graduate school boasts more than 50 certificate and degree programs designed to offer flexibility and fit any schedule. Many degrees are available entirely online and can be completed from virtually anywhere.
"I wanted to find a school that would fit my schedule, be cost-effective and provide value," professional MBA student Mayank Jain said. "UMSL fit my needs. They have the right curriculum. They have amazing professors and so many resources."
TRANSFORMING LIVES THROUGH EDUCATION
Times Higher Education recently ranked UMSL 52nd in the world and sixth in the United States for reducing inequalities through education. U.S. News & World Report included UMSL in its inaugural list of the Top 100 Performers on Social Mobility last year.
St. Louis Graduates featured UMSL as one of five universities in its 2020 Degrees with Less Debt report, highlighting the university's practices that support the enrollment and successful graduation of Black and Pell-eligible students.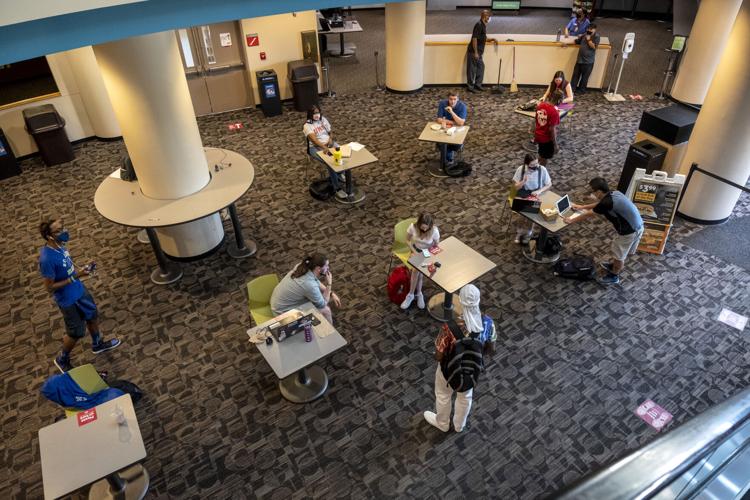 "In order for our society to thrive, it's imperative that we provide education for all people, especially those from economically disadvantaged areas," Chancellor Kristin Sobolik said. "Education is the game changer in the lives of our students, their families, the region and our nation."
START SAFE, STAY SAFE
Throughout the pandemic, UMSL has taken a wide range of steps to protect the health, safety and well-being of the campus community. Classrooms and laboratories were reconfigured to ensure adequate social distancing and face coverings are required in all indoor spaces as well as outdoors when it's not possible to maintain social distancing.
Occupancy numbers for classrooms, in-person events and student housing were reduced and instruction shifted to 60 percent fully online courses. Students, faculty and staff are required to self-monitor their health daily through a screening app and report symptoms or diagnosis to the campus health officer to discuss appropriate steps such as quarantine or isolation to limit the spread of the coronavirus.
Learn more at: umsl.edu
---
This content was produced by Brand Ave. Studios in collaboration with the University of Missouri-St. Louis. The news and editorial departments of the St. Louis Post-Dispatch had no role in its creation or display. For more information about Brand Ave. Studios, contact tgriffin@brandavestudios.com.