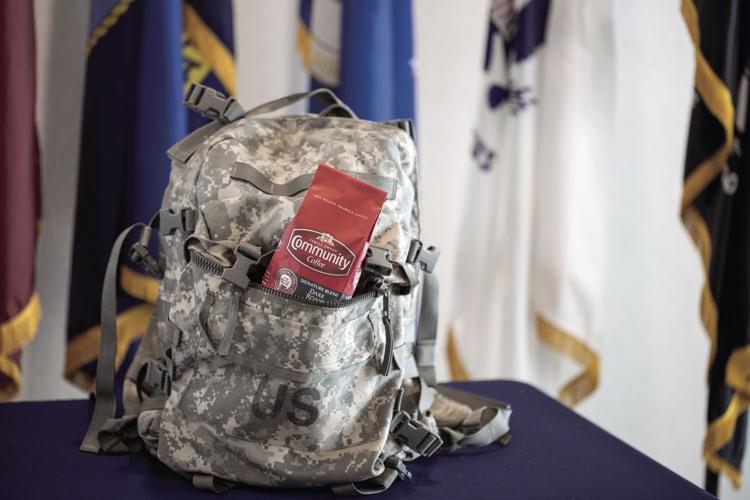 When veterans return from combat and settle in back at home, who can they call for help?
Critical programs like the Warrior Reset Program provide troops with the support they need to bounce back after combat. Sgt. Brendan Cashion of the 211th MP Company (N.C. National Guard) is a volunteer suicide-prevention officer who has seen the impact of these types of initiatives.
He says that military and USO training opened his eyes to the scope of the problems returning veterans face — and to simple solutions. "Most of the time, veterans just want to talk to somebody who's been there — people who understand what they've been through," he says.
Community Coffee Company has a long history of supporting military personnel. The company has shipped more than 7 million cups of coffee overseas to military personnel.
Community Coffee also serves military members through the USO of North Carolina's Patriot Circle, an elite group of corporate donors who demonstrate their support of the troops and their families by backing critical programs offered by the USO of North Carolina. Through this partnership, Community Coffee provides in-kind coffee products at the five USO of North Carolina centers, its mobile center and at key events, along with a donation to support statewide education, health and human services programs, and career-transition programs.
Cashion said he has known from a young age that he wanted to help troops reintegrate after combat, and he has experienced the pain of suicide in his own extended family. "I said to myself, 'I'm not going to let that happen to someone else,' " he says. But it wasn't until Cashion returned from his first deployment that he understood how difficult reintegration can be for military members.
"I saw that it was a very serious ordeal," he says. "Soldiers were coming back and dealing with a lot of stressors, with PTSD [post-traumatic stress disorder]. They were turning to substance abuse and alcohol."
During his time as a suicide-prevention officer, Cashion has completed numerous successful suicide interventions, including one long-distance intervention that involved a team of volunteers reaching a veteran in Georgia. Through his work, Cashion has realized the importance of awareness — educating military members and their supporting community about veterans and suicide prevention.
"I thrive on being able to open soldiers' eyes," he says. "When we do briefs at company level, at first people don't pay attention, but the more I speak and involve the crowd, the more it touches everybody and opens their eyes.
"Veterans aren't sick. They aren't crazy. They just need help, and they need to be integrated into society instead of pushed away."
Cashion says he's encouraged to see more peer groups, like the crowdfunded film "Project 22," helping veterans talk through their experiences and find ways to cope.
He attended a USO program at the Fayetteville botanical gardens, where he learned coping strategies for struggling veterans, like walking through the gardens and getting out into nature. "That opened my eyes to a lot of different avenues I wouldn't have thought of," Cashion says. "Most of the time when I intervene with people, I just try to talk to them. The USO puts on amazing programs I wish everyone could attend, to hear the speakers and watch the videos."
He encourages everyone to find ways to get involved with veterans' groups. "The USO has a lot of great programs to help people see what's really going on. If people want to go out and help, there are plenty of resources out there," he says.
Community Coffee is proud to support Cashion's work, as well as that of his colleagues at the USO of North Carolina.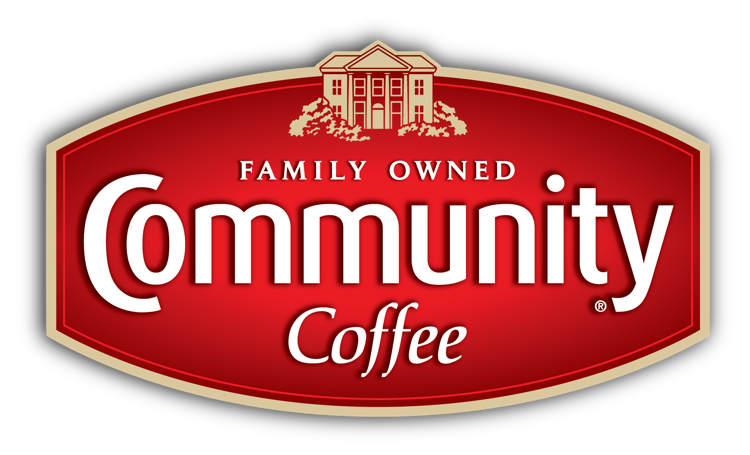 ---
This content was produced by Brand Ave. Studios in collaboration with Community Coffee. The news and editorial departments of the St. Louis Post-Dispatch had no role in its creation or display. For more information about Brand Ave. Studios, contact tgriffin@stltoday.com.