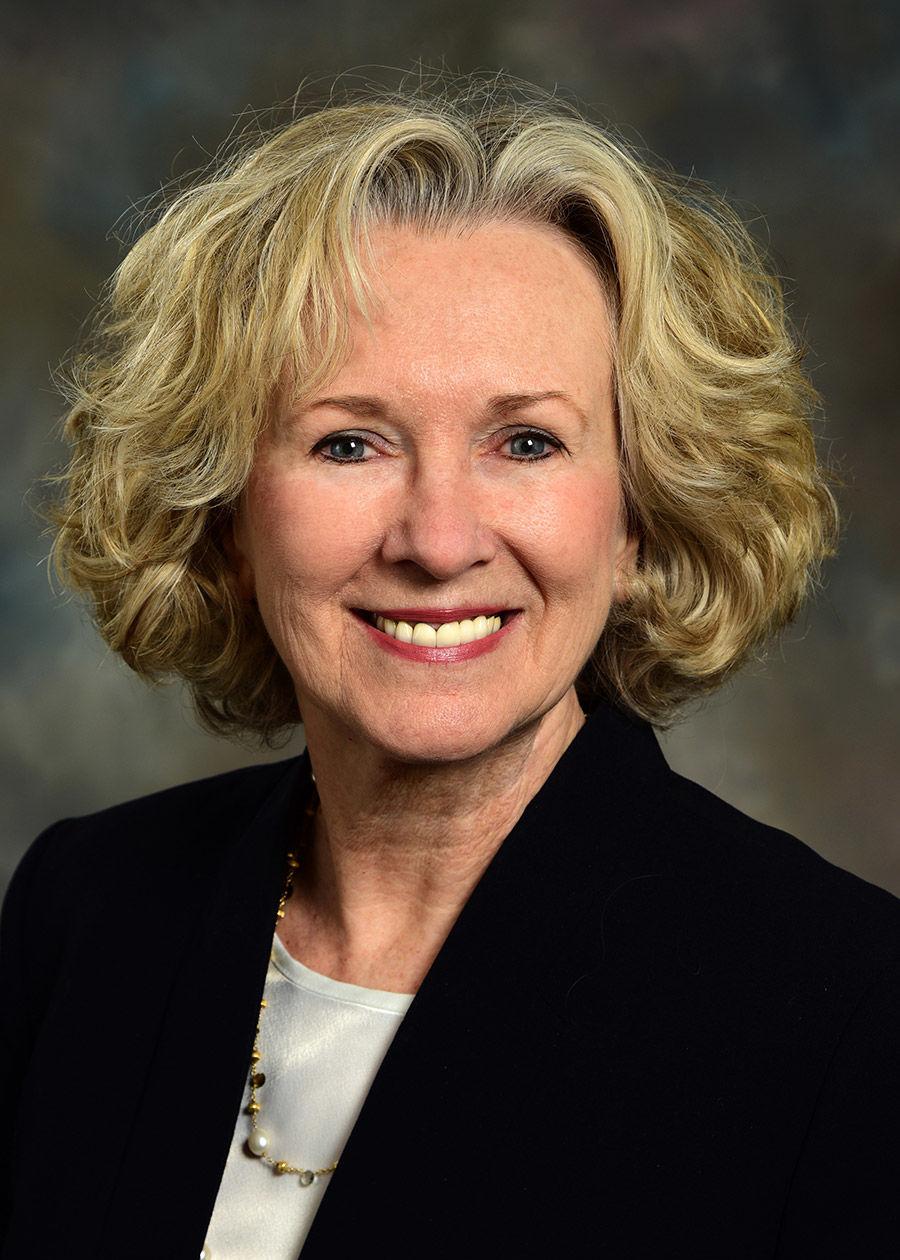 During my 40+ years in nursing, I have never been more proud of the career I chose or the people I am privileged to represent. As a BJC team member and the mother of physicians working the front line, I am humbled by the dedication and courage I have witnessed in the face of this pandemic.
So while I want to extend a message of congratulations to BJC'S award-winning nurses Brittany, Constantin, Emily and Rodney, I also want to take this opportunity to speak to all nurses across our region.  
Nurses, you've chosen more than a job or a profession—you've responded to a higher calling. Today, more than ever, you must feel that calling as you leave your families and the safety of your homes to enter what some are calling a "battle zone." 
Your work has never before been this important, this vital. Right now, you may be the only face of compassion, the only loving touch, the only source of comfort for patients nearing the end of life without their loved ones close by. You may be smiling under your mask as you send a recovered patient off to a thankful family. You've been celebrated as angels and heroes. 
But you also go home after days you could never have imagined in nursing school. You may break down as you drive because you had to be strong and stoic while caring for frightened patients. You may be moved to tears as you leave your workplace to signs of support and cheering parades. 
And while I too wish to shout from the rooftop a big THANK YOU for fighting this virus on our behalf, I also want to calm your fears. I want you to know that your leaders are behind you, fighting for you every day in incident command centers across the region. We are working around the clock doing everything possible to help you provide the safest and most effective care for our patients and community. 
Many of us spent the early years of our career on the front lines and we remember it well. We understand the fears you have, and we want you to know that your well-being is first and foremost in our minds and hearts. Please trust me when I say, you are at the very center of every decision we make. We are deeply and eternally grateful for the lives you touch—and save—every day. 
I know my leadership colleagues at BJC and across the region join me in expressing the sincere hope that you will all remain safe, that the lessons of this pandemic will serve you well throughout your career and that you will ultimately reap the rewards of your vocation—knowing you are truly the beloved heroes of our time. 
With the utmost gratitude, love and admiration, 
Denise Murphy, Vice President, Patient Care Systems and Chief Nurse Executive
---
This content was produced by Brand Ave. Studios in collaboration with BJC HealthCare. The news and editorial departments of the St. Louis Post-Dispatch had no role in its creation or display. For more information about Brand Ave. Studios, contact 
tgriffin@stltoday.com
.