A stunning statistic
Women are about twice as likely as men to develop major depression, according to Harvard Health.
Causes of depression are often unknown, but several factors may increase a woman's risk of depression. These factors include hormonal changes, genetic traits and personal life circumstances and experiences, according to Mayo Clinic.
These factors can also be an indication for how a woman's body may respond to antidepressant medications. While suffering from depression is frustrating, finding a medication shouldn't be. Your genes might hold the answer.
There's a tool that health care providers are using to help them understand how a patient's genes may impact their outcomes with certain depression medications — the GeneSight test.
A success story
One such patient who took the GeneSight test is Amanda.
As a mother, Amanda suffered a devastating blow that led to her major depression diagnosis. At just 2½  months old, her son passed away from sudden infant death syndrome (SIDS).
"The loss of my son was devastating. It changed me," Amanda said. "I started to have a debilitating, recurring thought: If I lost my son so suddenly, I could lose any one of my loved ones at any time. As a result, I had a hard time opening myself up to relationships and people, and I cut ties with people for any reason and no reason at all."
To treat her major depressive disorder, her doctor prescribed her an antidepressant that had worked for her mom.
"It worked for a bit, but then I felt like it stopped. So, my doctor would change the dosage. Over the course of several years, he prescribed different medications and different dosages," Amanda said. "The years of trial and error were so frustrating and discouraging. You feel like you are stuck living that way."
The trial and error method of finding a treatment for depression is not something unique to Amanda. With dozens of depression medications on the market, it may be difficult for physicians to know how a patient might respond to a certain treatment.
The reasons? The body's ability to respond to the medications is impacted by many factors such as drug/drug interactions, food/drug interactions, lifestyle factors, age, allergies — and a person's unique genetic code.
"Any information I can give in this treatment process can give peace of mind," said Sandra Tate, APN, CS, a child and adolescent psychiatric nurse practitioner in southwestern Illinois, who did not treat Amanda. "These decisions are not easy for parents who have concerns about putting their child on a medication for the first time. There is a lot that is unknown, and it can be scary for them."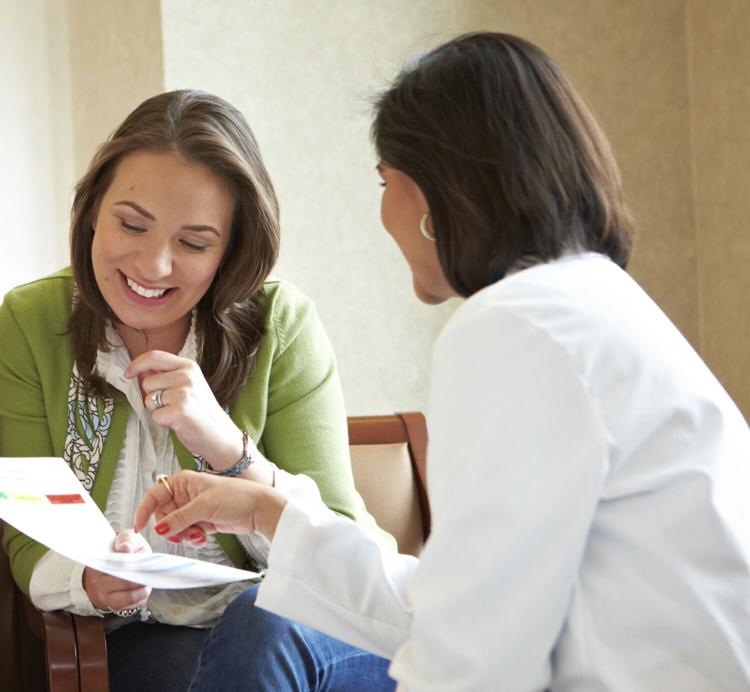 One of the tools she now uses to make this process less concerning for parents is the GeneSight test. It analyzes patients' DNA and can inform how certain genes may impact patients' outcomes with particular medications. The GeneSight test provides doctors with a report that shares which medications may require dose adjustments, may be less likely to work or may have an increased risk of side effects based on a patient's genetic makeup.
The GeneSight test must be ordered and interpreted by a health care provider who can prescribe medications. As with all genetic tests, the GeneSight test results have limitations and do not constitute medical advice. While this is the experience of Amanda and Sandra Tate, other experiences may vary.
"I order the GeneSight test multiple times a week. I often see patients who have failed two or more medications, so ordering the test helps me understand why they may have failed in the first place," said Tate. "For me, the GeneSight test is another tool in my toolbox that helps me make a good decision for my patients."
To date, more than a million patients have taken the GeneSight test.
Since taking the GeneSight test and starting a new medication, Amanda says she has gradually started to feel like a different person.
"It's not just me who notices the change," Amanda said. "My friends and loved ones now say they haven't seen me smile like this in years."
For more information, visit genesight.com/depression-treatment or call 1.844.465.1243.
---
This content was produced by Brand Ave. Studios in collaboration with GeneSight. The news and editorial departments of the St. Louis Post-Dispatch had no role in its creation or display. For more information about Brand Ave. Studios, contact tgriffin@stltoday.com.