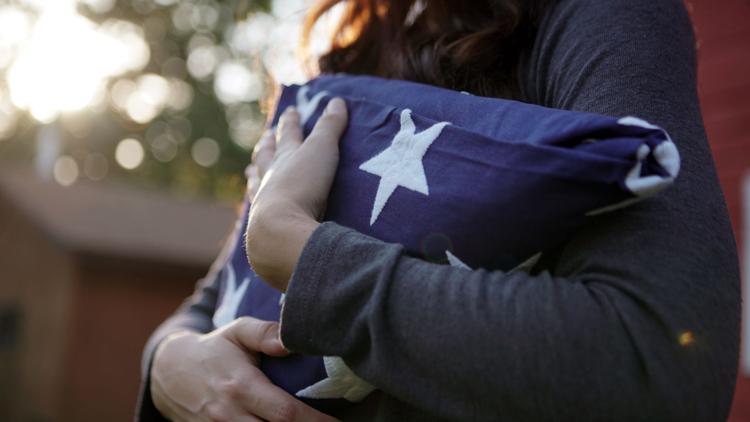 An encounter while returning home from a second tour of duty in Iraq led Maj. Dan Rooney, an F-16 pilot with the Oklahoma Air National Guard, to dedicate his life to making a positive impact for his fellow veterans and their families.
The spark of inspiration came as his flight landed and the pilot asked passengers to respectfully remain seated while a casket carrying the remains of Army Cpl. Brock Bucklin was removed. Rooney watched as half of the passengers ignored the pilot's request and left the plane — and he witnessed the fallen soldier's twin brother guiding the flag-covered casket to meet other family members, including Bucklin's wife and young son.
Rooney says he decided then and there that he had to do something to honor that sacrifice and support the families of fallen service members. In 2007 he founded Folds of Honor, a nonprofit that provides scholarships to spouses and children of America's fallen and disabled service members.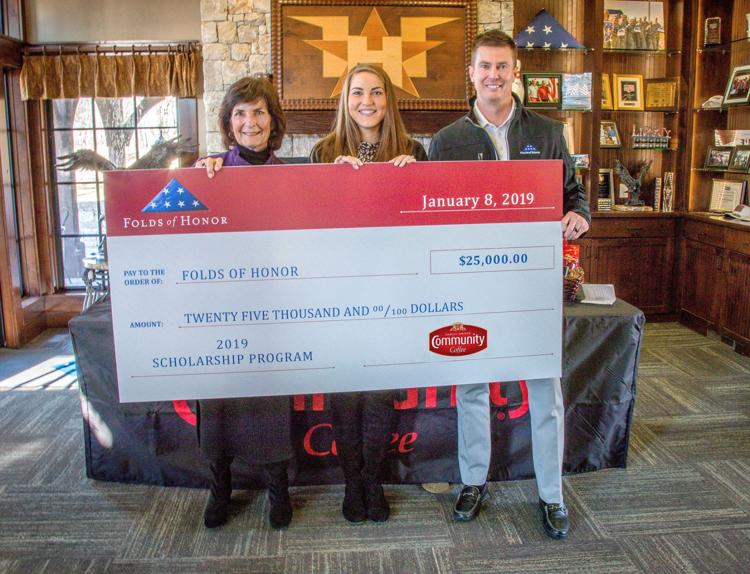 Community Coffee is a proud supporter of the organization, which has awarded nearly 20,000 scholarships since its inception.
"We've grown a vast amount over the past decade," Folds of Honor regional development officer Sarah Duncan says. "We've grown through big corporate partners like Community Coffee but also through grassroots campaigns and the American people, both individually and as groups, really getting behind our cause and supporting us."
Paying Tribute and Supporting Families
The Folds of Honor motto is "Honor Their Sacrifice. Educate Their Legacy." Fulfilling that mission has become a national movement. There are more than 1 million dependents of military service members, and nearly 90 percent of them don't qualify for educational assistance from the U.S. Department of Veteran Affairs or other governmental programs.
Folds of Honor typically provides $5,000 scholarships to cover higher-education costs, paid directly to the accredited institution. The organization has awarded scholarships to recipients in all 50 states, plus Guam, Puerto Rico and several countries overseas. A separate children's fund provides money for K-12 students for private schools, summer tutoring or other educational needs.
Duncan, whose father was an F-15 pilot who died in 1995, was a recipient of a scholarship. She says that while the scholarships' monetary support is vital, the knowledge that others are honoring the memory of a loved one can also have a significant effect.
"For me personally, just to know there is a group of people out there who wake up every day and commit to honoring and remembering the sacrifice that not only my dad made but our family made as well is a gift you can't put a price tag on," she says.
Community Cares
Folds of Honor awarded about 4,000 scholarships in 2018, through a combination of higher-education awards and its children fund. At Community Coffee, we believe this is an accomplishment that should be both celebrated and supported.
In 2018 Community Coffee customers participated in a #CommunityCares campaign to raise money and awareness for service members by sharing what veterans mean to them. The response was overwhelming, with people sharing hundreds of personal stories about the positive impact veterans have made in their lives, as well as heartfelt remembrances of loved ones who made the ultimate sacrifice for their country.
And our amazing customers came through, raising $20,000 for Folds of Honor. Community Coffee also donated an additional $5,000 in honor of Southwest Airlines® employees. At the conclusion of the campaign, we were proud to donate $25,000 to Folds of Honor, enough to cover five $5,000 scholarships for family members of fallen service members.
This May through July, a percentage of proceeds from the sale of our American Classic Coffee will go to Folds of Honor.
Local Support
As Folds of Honor's impact and profile have grown, supporters across the country have organized to raise funds to further its mission — and they've created a movement in the process. There are nine chapters operating around the country as independent volunteer organizations working to raise vital dollars for the national group's efforts, with several more in the works.
"We're so fortunate to have so many amazing supporters across the country," Duncan says.
Among the organization's largest and most popular fundraisers is the annual Patriot Golf Day, featuring tournaments nationwide that have raised millions for the Folds of Honor Foundation.
These fundraisers are just one example of the powerful community effort across the nation to support those who have paid the ultimate price for our freedom.
Donate through July 31. Visit foldsofhonor.org/donate for more information.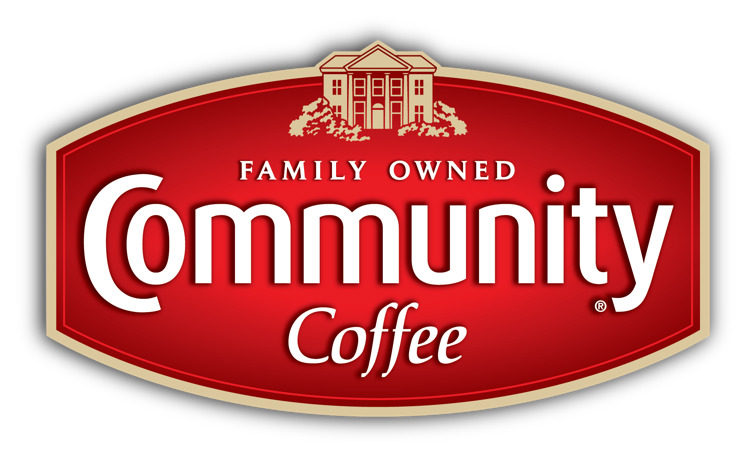 ---
This content was produced by Brand Ave. Studios in collaboration with Community Coffee. The news and editorial departments of the St. Louis Post-Dispatch had no role in its creation or display. For more information about Brand Ave. Studios, contact tgriffin@stltoday.com.
Be the first to know
Get local news delivered to your inbox!