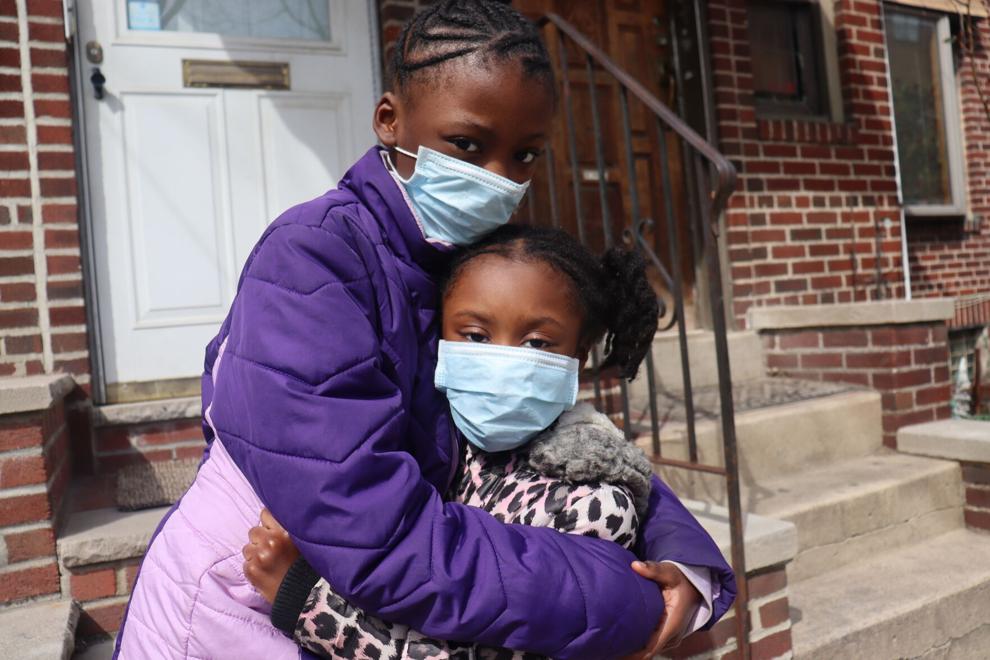 Things were good for "Michelle" and her family. Everything was going in the right direction.
But Michelle suffered a devastating injury, and as a result endured more than 20 surgeries and spent more than 200 days in the hospital. After recovery, she started a new nursing job and she and her husband began catching up on bills and were able to provide for their two young daughters.
And then the COVID pandemic struck
Michelle lost her job as a critical-care nurse as a result of COVID layoffs, her husband left, she lost her home and was unable to care for her daughters on her own. Everything changed.
"The whole thing was so devastating... a nightmare" she says.
Michelle did not even have beds for her daughters at their new apartment.
"A friend told [me that] the Society of St. Vincent de Paul really helped her," she remembers. "I reached out and asked if they could help me."
When all hope seemed lost, the Society of St. Vincent de Paul stepped in. Volunteers from the Society delivered beds for the girls from their thrift store.
"And, they paid my rent that month and brought me food!" said Michelle.
Help over the hurdle
Today, Michelle's daughters are home with her and she is again working full time. She has made it over the hurdle.
"Thank you for helping me get my children back," she says. "If I hadn't gotten those beds or the help with my rent, I wouldn't be giving my kids the life they have today. After everything I've been through, it's such a blessing."
Michelle's story is just one of many individuals and families in and around St. Louis who have been helped during the coronavirus pandemic through support to the Society of St. Vincent de Paul. Assistance is provided through generous donations which enable volunteers to respond quickly and efficiently to families' and individuals' urgent needs throughout St. Louis.
This Christmas and in the New Year, give a real gift to a family in need, like Michelle's, who have been impacted with hardships like COVID.
If you are interested in donating or learning more about the Society of St. Vincent de Paul, please visit svdpstlouis.org/Christmas.
---
This content was produced by Brand Ave. Studios in collaboration with St. Vincent de Paul. The news and editorial departments of the St. Louis Post-Dispatch had no role in its creation or display. For more information about Brand Ave. Studios, contact tgriffin@brandavestudios.com.