The new year is full of promise — it's a chance to start fresh, change habits and forge new routines. For many people, getting exercise, improving nutrition and focusing on health are at the top of their list of resolutions. But these lofty goals aren't always easy to maintain. That's why Onelife Fitness is opening a new full-scale health club in Ballpark Village to help everyone accomplish health and fitness at an approachable and conveniently located facility.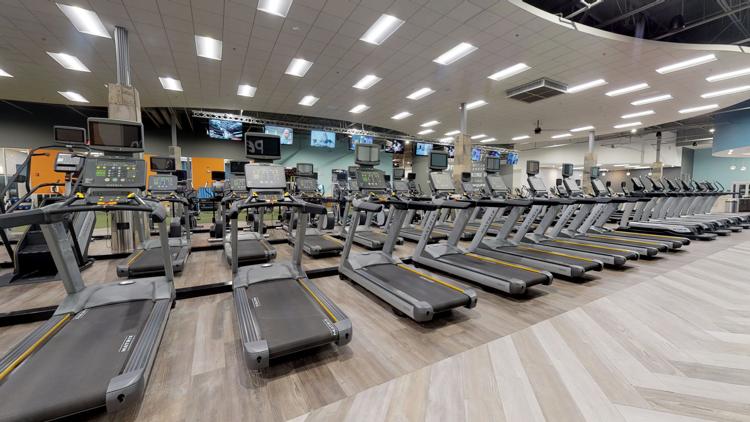 The new Onelife Fitness-Ballpark Village will feature over 30,000 square feet of indoor and outdoor train­ing space with free weights, machine weights and dumbbells, as well as 100 cardio machines equipped with per­sonal viewing screens including Stair­masters, treadmills, ellipticals, rowers, bikes and more.
THE RESOURCES TO SUCCEED
Beyond equipment, one of the unique benefits of the gym are its resources to help users stay on track to complete their fitness goals. The new Ballpark Village gym will host 75 group classes a week. Its three boutique-style studios will host a variety of workouts — from strength-building and high-intensity interval training (HIIT) to yoga and Zumba to a cycling studio equipped with features like color-changing bikes. These bikes transform colors based on how hard the user is working in order to inspire them to reach their fullest potential. The goal in each class is to inspire members to compete against themselves. All classes are included with membership and at no extra cost.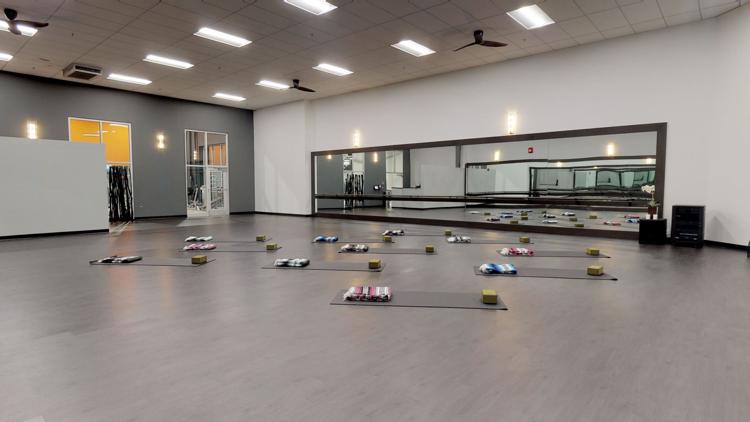 A top-of-the-line facility located ad­jacent to one of the most accomplished sports team might sound like an intimi­dating place to get back into shape, but Onelife's mission is to be just the oppo­site. Through onboarding sessions and resources to help their members plan and train, the team at Onelife hopes to help people build habits personalized to the individual.
"A lot of people feel intimidated starting out. Everyone is at a different point in their fitness journey. [At One­life], we want to create a culture of inclusivity and cater to all levels of fit­ness," said Jack Conrad, general man­ager at Onelife Fitness.
Onelife's goal is to inspire members to find their new routine. They stress that the gym isn't just for those already on their fitness journey but for people of all levels. To help get them started, they of­fer two free one-hour training sessions known as a "Smart Start."
The introductory training focuses on goals, both short and long term. Part of setting these goals is accessing the body beyond weight by finding what Onelife refers to as the "true baseline." This in­cludes a breakdown of not just weight, but water weight, muscle and fat in the body. It also includes a movement assess­ment to see how the body is functioning and how to prevent against injuries.
"The scale doesn't paint the whole picture — it can't detect water weight vs. muscle vs. fat. Our goal is to provide these baselines so we can gauge results more accurately moving forward," says Conrad. With the "true baseline" One­life hopes to help people develop goals to work towards beyond a single num­ber and have people strive toward a healthy, functional body.
The goal is to set everyone up with a personalized plan that will work for them, whether it's group classes or personal trainings. Trainers help mem­bers to stay on track and make sure they are using proper form. The gym offers small group trainings with some mem­berships to get more of that smaller setting accountability. Gym users even have access to an online meal planning software at no additional cost.
PERKS APLENTY
Onelife comes complete with many benefits like a full "Relax and Recover" studio, which includes hydro-massage chairs and cooldown equipment, plus luxurious locker rooms and even a sau­na. Recovery can help prevent injury and make sure members don't become discouraged by sore muscles.

The new gym also offers aestheti­cal advantages. Members can enjoy sweeping views of downtown and a turfed balcony overlooking the infield at Busch Stadium, so they can feel like they are working out with the pros and get inspired by the energy on the field.
The convenient downtown location makes a perfect before- or after-work stop for commuters on the go or a great place to spend time before a game. The gym also features free parking.
The new gym opened its doors on January 26, 2020, just in time to help fulfill your New Year's resolutions. Visit onelifefitness.com/gyms/ballpark-village to get started.
---
This content was produced by Brand Ave. Studios in collaboration with Life Reshaped. The news and editorial departments of the St. Louis Post-Dispatch had no role in its creation or display. For more information about Brand Ave. Studios, contact tgriffin@stltoday.com.
Be the first to know
Get local news delivered to your inbox!