Apprehensive about going back to the gym? You are not alone. Many of us are feeling cautious about working out in a crowded gym.
That's a great reason to try 20 Minutes to Fitness — an effective, sweat-free workout that helps you build your strength, fitness and bone density with just ONE 20-minute session a week.
No more than five people — all with face coverings — train at a time. You are accompanied by a personal coach who sanitizes and sets the equipment and guides you through the workout from a safe social distance.
20 Minutes to Fitness' medically based approach can be tailored for people of all ages and fitness levels. That includes young elite athletes, adults in their 80s and even 90s — and everyone in between.
The 20 Minutes to Fitness workout involves training on MedX physical therapy equipment under the watchful eye of a trainer, says general manager and physical therapist Casey Breslin. "Our 20-minute workout delivers the same strength-building benefits as working out three times a week lifting weights in a typical gym. It efficiently builds strength and increases our clients' metabolism."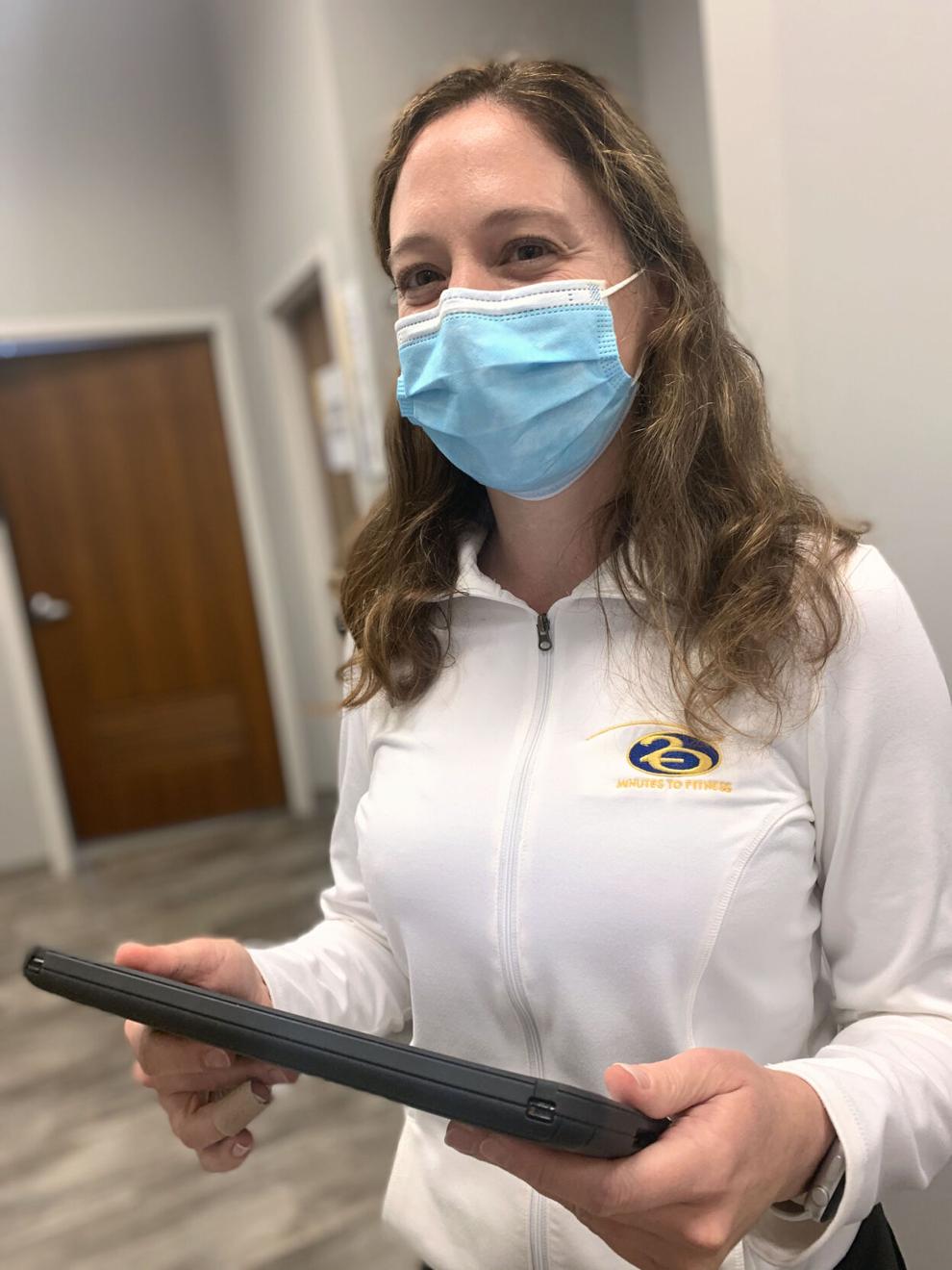 Like most women over the age of 50, Karen Sher of Creve Coeur was concerned about maintaining her bone density to avoid osteoporosis. Knowing how important strong bones are to overall health and longevity, she booked a session at 20 Minutes to Fitness in Clayton.
"That was in 2007," says Karen, age 64. "I keep coming back because it works. I'm stronger. My trainer is a physical therapist who asks about any special aches or pains each week. The atmosphere is so friendly and comfortable. It's just a terrific experience."
Steve Hersh, age 50, was in a pre-diabetic stage with elevated cholesterol and blood pressure counts when his doctor recommended he lose weight three years ago.
"I've joined other gyms and it never worked out," says Steve. "I decided to try 20 Minutes to Fitness because you work with a trainer who watches to make sure you do everything properly and holds you accountable.
"Also, at 20 Minutes to Fitness, there are no contracts to sign," he says. "I like the guidance and the encouragement. That, along with my diet, has helped me improve my overall health."
A good choice in the pandemic
Mary Helen Gerst, age 70, has trained at 20 Minutes to Fitness since 2006.  
"My workouts mean everything to me," she explains. "They helped me recover from multiple joint surgeries and keep my core muscles strong.  The adrenalin rush after my workout makes me feel on top of the world.
"In addition to being good for my health, 20 Minutes to Fitness is an especially good place to train right now," she adds. "The CDC recommends minimizing the time we spend in public, and you won't find a more efficient way to stay fit."
Fighting muscle loss
The 20 Minutes to Fitness training regimen calls for lifting weights at a snail's pace on specially calibrated equipment. The slow-motion approach forces your muscles to work harder because you can't rely on momentum to propel your movements.
This approach is especially efficient in building the lean muscle mass you need to support an active lifestyle, a concept that appealed to 20 Minutes to Fitness client Gina Rogers of Ladue. 
"After I reached age 50, I was losing muscle, experiencing some lower back pain and just wasn't as strong as I used to be," she recalls.
"I heard Charlie Brennan talk about 20 Minute to Fitness and was skeptical," Gina says. "But I gave it a try."
Five years later, she continues to return for her weekly appointment. "I'm in and out in under 30 minutes. I feel strong and my back pain is gone. It works," she says.
20 Minutes to Fitness' Clayton location has a state-of-the-art 3D body scanner that tracks progress by measuring inches lost, muscle gained and body composition and comparing millions of other data points. Therapeutic massage and movement and mobility sessions that help to improve body mechanics are also available.
20 Minutes to Fitness has studios in Clayton (314-863-7836) and Chesterfield (636-536-1504) as well as Tampa and Sarasota, Florida. Visit 20MinutesToFitness.com for more information.
---
This content was produced by Brand Ave. Studios in collaboration with 20 Minutes to Fitness. The news and editorial departments had no role in its creation or display. For more information about Brand Ave. Studios, contact sales@brandavestudios.com.