As the largest Medicaid managed care organization in the U.S., as well as the national leader in managed long-term services and support, and the top insurer in the nation on the Health Insurance Marketplace, Centene has become the health care employer of choice for many clinical professionals.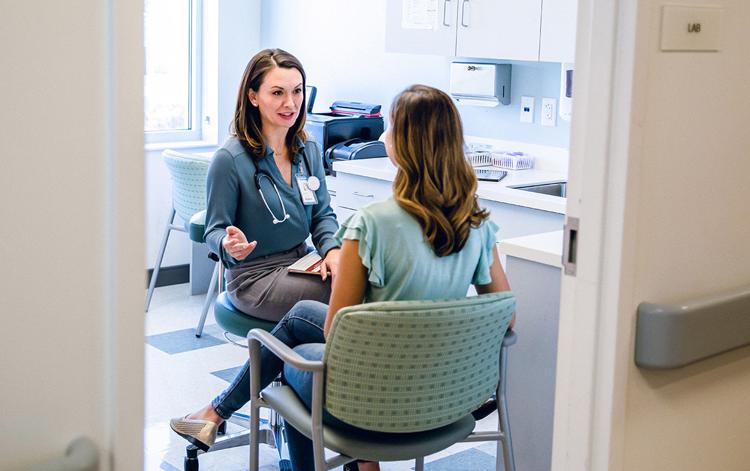 The skill and talent of over 47,000 employees helps Centene provide high-quality health care solutions to more than 14 million managed-care members and beneficiaries in 32 states, and 600,000 individuals internationally. In St. Louis, more than 5,000 employees, including clinical and nursing professionals, support operations at Centene's global headquarters, while another team of Centene employees works directly with Missouri health plan membership through our local subsidiary, Home State Health.
Nursing professionals are an essential part of Centene's enterprise-wide Medical Management and Health Services strategy. Teams of health service experts, using our advanced clinical analytics, work together to implement award-winning programs, develop care plans, deliver partnerships and work one-on-one with members.
BUILDING ON EXPERIENCE WITH PATIENT CARE
In the past decade, professional opportunities for nurses have transformed, keeping pace with shifts in the health care industry. At Centene, many of the innovative policies and strategies we use to improve the lives and health of our members are the direct result of the patient care knowledge that they bring to their roles.
Across the enterprise, Centene provides members with diverse health solutions designed for life's changes. At Home State, these solutions include behavioral health, dental and vision care and in-home health services, among a host of other programs. While providing this full continuum of care and embracing the specialized skills and experience of nursing professionals, Centene can improve health outcomes for members while giving them the insight and tools to take control of their health.
As the national leader in managed long-term services and support, Centene health plans like Home State work directly with the most vulnerable members: those with developmental, physical and/or complex health conditions. Nursing staff help identify health risks while enhancing member independence, quality of life and community engagement.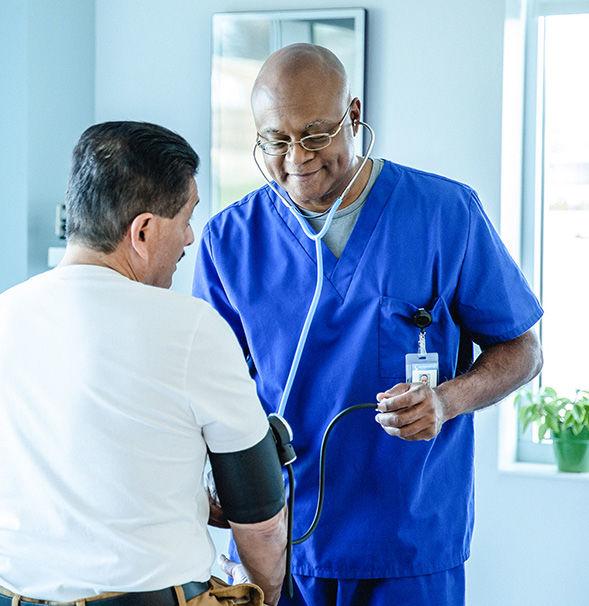 Nurses bring a wealth of experience to several positions in the health plan environment. Among them are care managers that work directly with members and integrated clinical teams to identify care gaps, health risks, interventions and service options. Prior authorization nurses, referral specialists and concurrent review nurses use their clinical skills to help members connect with providers, medical equipment and community health resources.
USING TECHNOLOGY TO PROVIDE THE BEST POSSIBLE CARE
Our core beliefs have stood the test of time, and today, as the company builds on those foundations through new technologies and innovations, we are able to take bold steps forward while remaining true to our purpose of transforming the health of the community, one person at a time. Our Medical Management and Health Services teams analyze population health data and turn it into meaningful results for members. Implementing the latest technology allows our clinical teams to deliver targeted and effective health interventions, while eliminating redundancy and reducing errors.
INVESTING IN YOUR CAREER
At Centene, we take the lead in challenging ourselves and investing in our people. Centene University facilitates career growth and professional development, offering multiple mediums for learning, including on-the-job development, online learning and experiential learning programs. Centene's APEX leadership program provides employees the tools they need to succeed. The leadership development program is available to all employees, and designed to align their professional development with key business objectives. Additionally, tuition reimbursement and in-house programs allow nursing and clinical staff members to continue their education and keep up with the latest methods.
Joining Centene means becoming part of a team of focused, driven individuals all working together to help our members enjoy better health and better lives.

---
This content was produced by Brand Ave. Studios in collaboration with Centene. The news and editorial departments of the St. Louis Post-Dispatch had no role in its creation or display. For more information about Brand Ave. Studios, contact tgriffin@stltoday.com.
---