Physicians and health care leaders from BJC HealthCare, Mercy, SSM Health and St. Luke's Hospital and our academic medical institutions, Saint Louis University and Washington University Schools of Medicine, are partnering to help the St. Louis region through the COVID-19 pandemic.
As part of the St. Louis Metropolitan Pandemic Task Force and PrepareSTL's outreach to at-risk communities, we believe the St. Louis community will come through the COVID-19 pandemic stronger than ever.
Partnering To Save Lives
As we near the peak of the COVID-19 outbreak in the St. Louis region, stopping the spread of COVID-19 is more important than ever to save lives.
The pandemic task force is not alone in this community-wide effort. To help get essential information and resources into at-risk communities, the St. Louis Regional Health Commission, St. Louis Integrated Health Network, STL Community Health Workers Coalition, Alive and Well Communities and other organizations have created a unified communications and outreach campaign called "PrepareSTL."
While the task force, formed by BJC HealthCare, Mercy, SSM Health and St. Luke's Hospital, is continuing to coordinate capacity, staffing, supplies and other critical assets across the region, we also support PrepareSTL's efforts to ensure area residents have factual, current information and access to the best possible care.
Reaching Our Vulnerable Communities
In St. Louis, as in other communities throughout the U.S., nearly half of those who have tested positive for COVID-19 are in communities where health disparities are greatest.
These disparities include higher rates of health problems such as diabetes, high blood pressure, asthma and other chronic conditions that put individuals at higher risk of more serious COVID-19 illness.
PrepareSTL is reaching out to the area's most socio-economically disadvantaged communities through TV and radio commercials, direct mail, a website (PrepareSTL.com), social media and literature posted in prominent places.
In areas identified as communities at the highest risk, PrepareSTL is having individuals place posters at nearly 700 locations, including grocery and convenience stores, gas stations, pharmacies, health centers, laundromats, bus stop shelters and other public places as needed.
The community canvasses will continue over the next several weekends, putting up posters and placing yard signs in neighborhoods. (The graphics on this article were provided by PrepareSTL and show some of the messages the organization is sharing in the community.)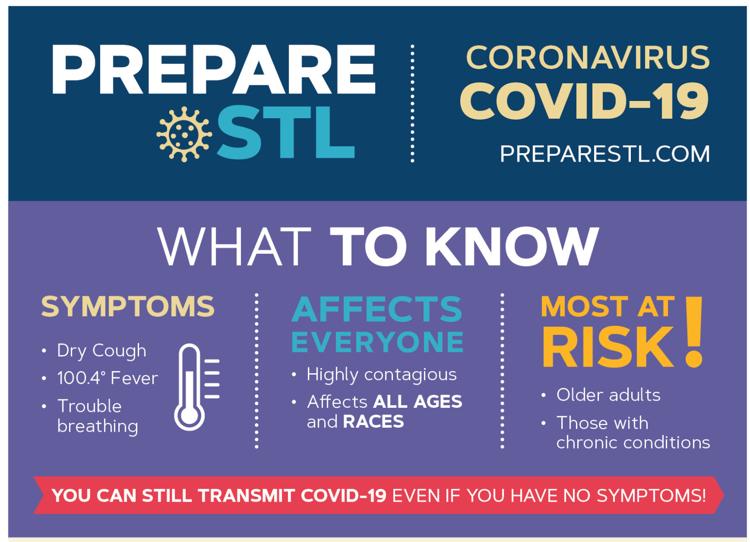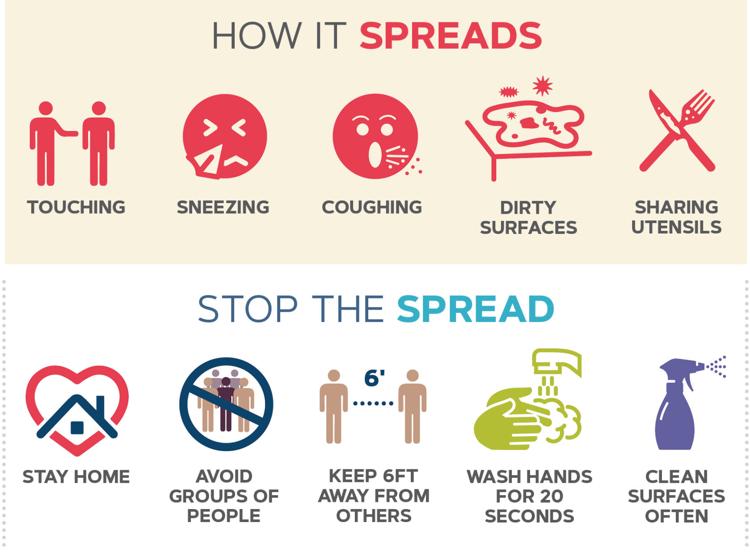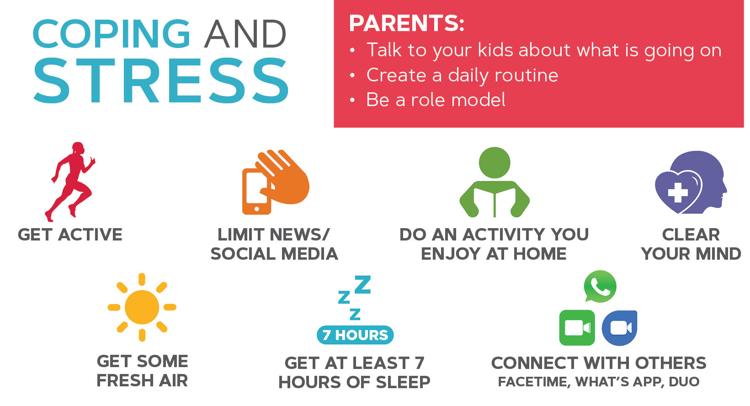 Supporting PrepareSTL is part of our collective mission to serve the most vulnerable communities. Providing information and access to vital resources for all residents will help stop the spread of this pandemic.
What We All Must Do To Stop The Spread
The message to the area's most at-risk communities is the same message we all need to remember: The best way to increase everyone's chances of staying healthy is to just stay home. COVID-19 is spread from person to person, so limiting the people you physically interact with lowers your risk of contracting the virus.

Be the first to know
Get local news delivered to your inbox!