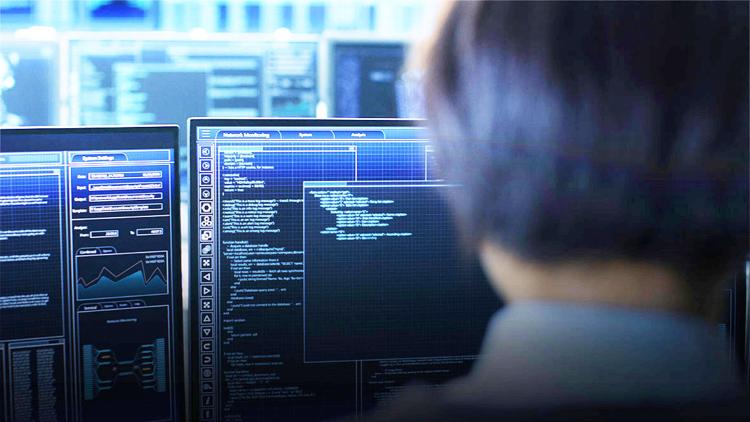 What if the computer network your bank uses to house your financial information was just a big puzzle with holes in it? New holes show up all the time, and while some of them might be big, glaring gaps, others are just barely perceptible cracks. What if your job was to fill those holes before a hacker does? Or what if you could change the puzzle entirely to stop the hacker in their tracks? 
This is day-to-day life for today's growing number of cybersecurity and cyber defense professionals. With our growing digital age, managing data security has become essential to every business, financial institution, health care facility, department of government and more. Whether your interests lie in technology or business, McKendree University offers an innovative approach to preparing you for your ideal future in this booming career field. 
Our Bachelor of Science in cybersecurity examines threats to digital security from a technology perspective, working with and creating the tools that secure computer network environments. Students who desire a more technical skillset that involves computer programming, encoding data and designing firewalls may be more suited to cybersecurity. On the other hand, our Bachelor of Arts in cyber defense examines those same threats from a business perspective, analyzing risks and managing the overall security of an organization. 
McKendree students have the unique benefit of learning firsthand from professionals through internships and mentoring relationships. Our close proximity to Scott Air Force Base gives our students an advantage when it comes to experiencing cybersecurity careers in a military setting. St. Louis has also become a major hub for start-ups and offers McKendree students yet another avenue for internships in the defense industry, finance, health care and more. 
In addition to our comprehensive coursework and internship opportunities, McKendree has a highly-competitive student Cyber Defense Team that offers students the opportunity to train and compete in cyberattack simulations with other universities across the country. 
To learn more about our B.S. in cybersecurity and B.A. in cyber defense programs visit mckendree.edu. 
---
This content was produced by Brand Ave. Studios in collaboration with McKendree University. The news and editorial departments of the St. Louis Post-Dispatch had no role in its creation or display. For more information about Brand Ave. Studios, contact tgriffin@stltoday.com.
Be the first to know
Get local news delivered to your inbox!