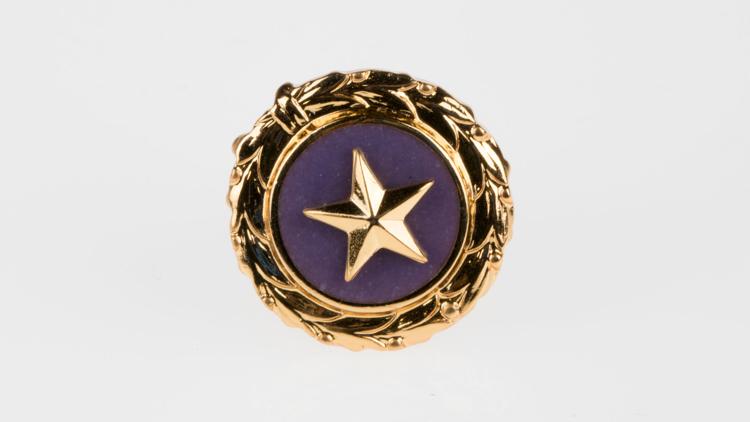 Soldiers Memorial Military Museum is dedicated to telling the diverse stories of St. Louisans who served their country and highlighting their contributions to the nation's military history.
Francis "Gene" Lindsay, who enlisted in the Army in 1948, served as a tank crewman in the 24th Infantry Division (70th Medium Tank Battalion, Company B) during the Korean War. In 1950, Lindsay was sent to Unsan, North Korea, amid rumors that Chinese troops were lending aid to the North Koreans.
On November 12, 1950, two Chinese divisions surprised the combined American and South Korean troops, quickly flanking them and overwhelming their defenses. All told, almost 400 American soldiers either died or went missing — Lindsay was among the latter, officially listed as missing in action in 1950, and later presumed dead on December 31, 1953.
He was posthumously awarded a Bronze Star and Purple Heart, among other medals, but his final resting place was not located until July 2000, when his remains — among them his dog tags and a ring given to him by his mother — were recovered from a farm near Unsan. More than six years later, on November 15, 2006, Lindsay's remains were officially identified, and in June 2007, they were reinterred at Arlington Cemetery in a ceremony attended by Lindsay's three surviving sisters and his daughter.
In 2012, one of those sisters, Beulah Pickett, donated a number of objects to Soldiers Memorial, including Lindsay's burial flag and a scrapbook compiled by his family. Collections like Lindsay's are so important to the mission of Soldiers Memorial — which offers programs and outreach services including special exhibits, tours, services for the military community, school programs and lectures — because they help us tell their owner's stories and enable us to honor the memories of St. Louisans who served.

---
This content was produced by Brand Ave. Studios in collaboration with Soldiers Memorial. The news and editorial departments of the St. Louis Post-Dispatch had no role in its creation or display. For more information about Brand Ave. Studios, contact tgriffin@stltoday.com.