Doctor after doctor told her they couldn't find anything wrong with her, but Emily Biekert knew the numbness, weakness and pain she'd felt since being rear-ended in a car accident were real.
"One doctor told me I needed to go see a psychiatrist, that it was all in my head," the 24-year-old Belleville woman says. "On that drive home, I thought to myself, 'Am I crazy?'"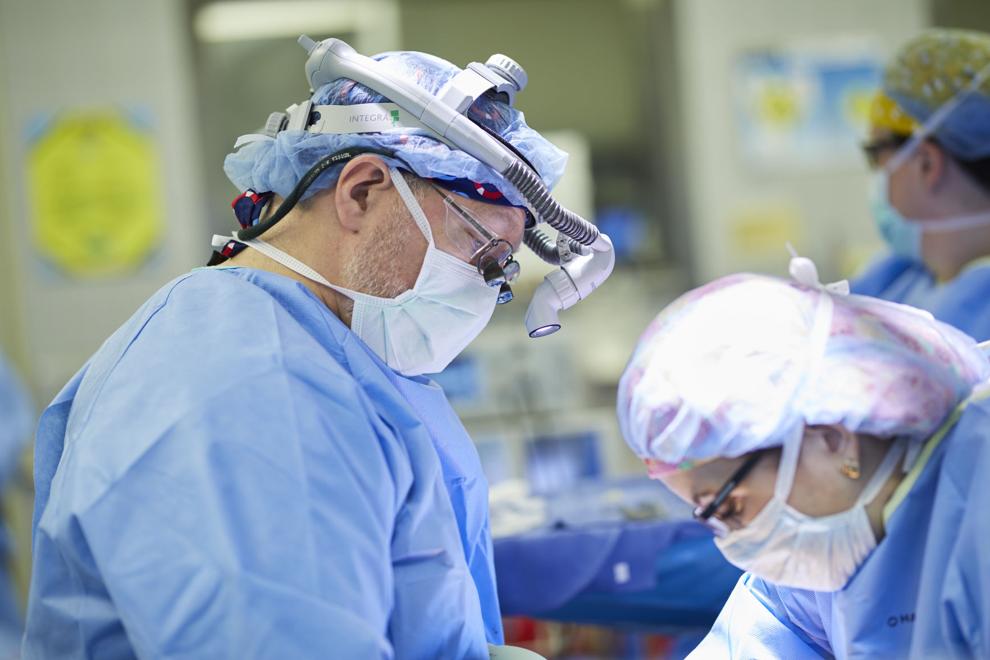 Biekert was 19 when she was hit from behind as she drove home from a shopping trip. She spent nearly four years suffering from loss of feeling on the right side of her body, migraines, balance problems and even temporary loss of vision before turning to Dr. Robert Morgan, a SLUCare spinal surgeon, who practices at SSM Health Saint Louis University Hospital and SSM Health St. Mary's Hospital.
A diagnosis and a fix – at last
"I walked around with a broken neck for almost four years," she says. "When I saw Dr. Morgan last May, he was going to be the last doctor I saw before I gave up. I figured I was going to live the last years of my life with constant pain and barely sleeping at night. I figured that would be my new normal."
When Biekert met Dr. Morgan and the team of reconstructive spinal surgeons at SLUCare Orthopedic Surgery, she found physicians who listened to her and took the time to get to the root of her pain. It turned out that her symptoms could be traced to an anatomical difference in how her head connected to her spine. That difference was exacerbated by the car accident, causing her head to be unstable and compress her brain stem.
"Over the years she was told nothing could be done, that there was nothing wrong with her," says Dr. Morgan. "She started crying because it was the first time someone had told her there was something wrong and that it could be fixed."
Dr. Morgan performed surgery in September 2018 to fuse Biekert's skull to her upper vertebrae to stabilize her head. "I now have a plate in the base of my skull and six screws and a rod," she says. She felt relief almost immediately.
Experts at getting to the root cause of pain
Dr. Morgan says that anatomical differences often can be the cause of back and neck pain, and it's important that patients see a specialist like those with SLUCare who are experts at getting to the underlying cause.
Many of Dr. Morgan's patients come to him after being misdiagnosed or undergoing multiple surgeries. "Essentially, whatever was attempted didn't work," he says. "People should recognize fairly immediate benefits from surgery. It shouldn't require them to be on long-term narcotic pain medication."
Dr. Morgan and his teammates offer the latest in surgical techniques to treat spinal trauma, spinal deformities such as severe curvature of the spine, and degenerative problems such as stenosis or disk disease. Determining whether back or neck pain is due to alignment or compression problems or something else is the first step to formulating a plan of action.
Surgery is not always required, and in those cases, Dr. Morgan and his colleagues work with other SLUCare specialists to help patients find relief through therapy, medication or injections.
The goal is to restore a patient's quality of life. After being unable to work or drive for years, Biekert feels like she has gotten her life back and is now looking forward to attending college to study psychology.
"I just want to help people," she says. "There were so many people who told me I was crazy, and I don't want other people to feel that way."
To learn more about SLUCare spinal surgeons,