Like a car, our bodies work hard to keep moving and sometimes there's a warning sign that something isn't right — a signal as simple as leg pain.
Pain in the legs when walking can be a sign of peripheral artery disease, or PAD, a common but serious problem in which narrowed arteries reduce the flow of blood to the limbs — typically the legs. PAD is also a sign that fatty deposits called plaque are building up in arteries elsewhere in the body as well, potentially reducing blood flow to the heart and brain and putting you at risk of heart attack and stroke.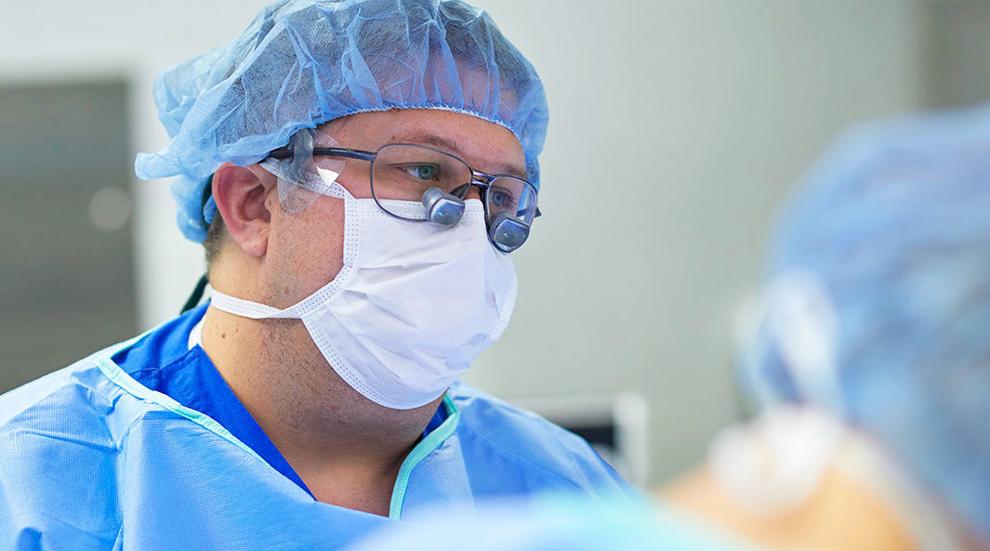 "It's like the check engine light," says Dr. Matthew Smeds, a SLUCare vascular surgeon who treats patients at SSM Health Saint Louis University Hospital and St. Clare Hospital. "PAD might be telling you it's time to check for other health issues."
Millions of Americans, especially those over 50, develop PAD, and often the first sign is pain or cramping in the legs each time after walking a set distance.
"It [the distance] could be as short as a half a block for some people," Dr. Smeds says. "Other people will walk 50 or 100 yards or a couple of times around Walmart before they feel pain."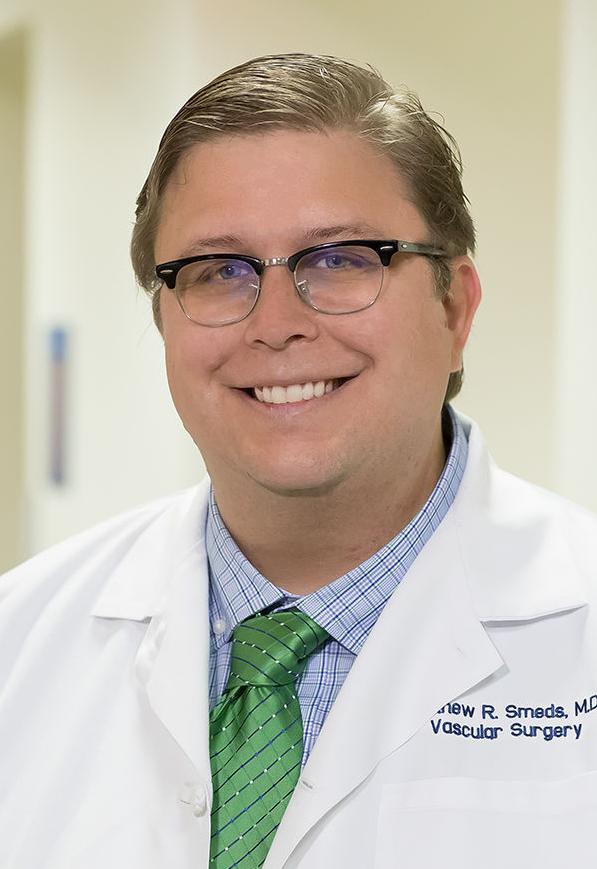 Leg pain can be caused by many conditions, but with PAD the cramping occurs at a set distance and then goes away with rest, Dr. Smeds says. The pain is typically felt in the calf, but sometimes in the thigh or buttocks.
It's important not to dismiss the pain, Dr. Smeds says. Left untreated, PAD can lead to bigger health concerns including loss of limb.
"The key is to be evaluated by a vascular surgeon," Dr. Smeds says. "We can improve your quality of life and we can prevent limb loss and help you get on the correct medicines to prevent other significant diseases."
Treatment starts with lifestyle changes such as quitting smoking. Smoking is the No. 1 risk factor for PAD, Dr. Smeds says. A walking regimen also might be designed to help condition a patient's muscles to work with the decreased blood flow, and medications will likely be prescribed to help improve blood flow and prevent heart attack and stroke.
If these treatments don't improve a patient's symptoms or the PAD is more advanced, a vascular surgeon might perform an endovascular procedure to clean out the affected artery, insert a balloon to widen it, or insert a stent to help keep it open. These are outpatient procedures in which the surgeon accesses the blockage using a small catheter inserted into a blood vessel. Patients typically go home the same day.
Bypass surgery is another option. In this procedure, the surgeon uses either a vein from the patient's leg or a prosthetic material to create a bypass around the blockage so that the blood can flow normally again. This type of surgery is done under general anesthesia and requires a longer recovery period.
Whatever the treatment, a pain in your leg should not be ignored.
"People who have PAD are at risk for having coronary artery disease and carotid artery disease and vice versa," Dr. Smeds says. "Each one is a risk factor for the other. Each one is evidence of destruction of arteries."
For more information about SLUCare Vascular Surgery,