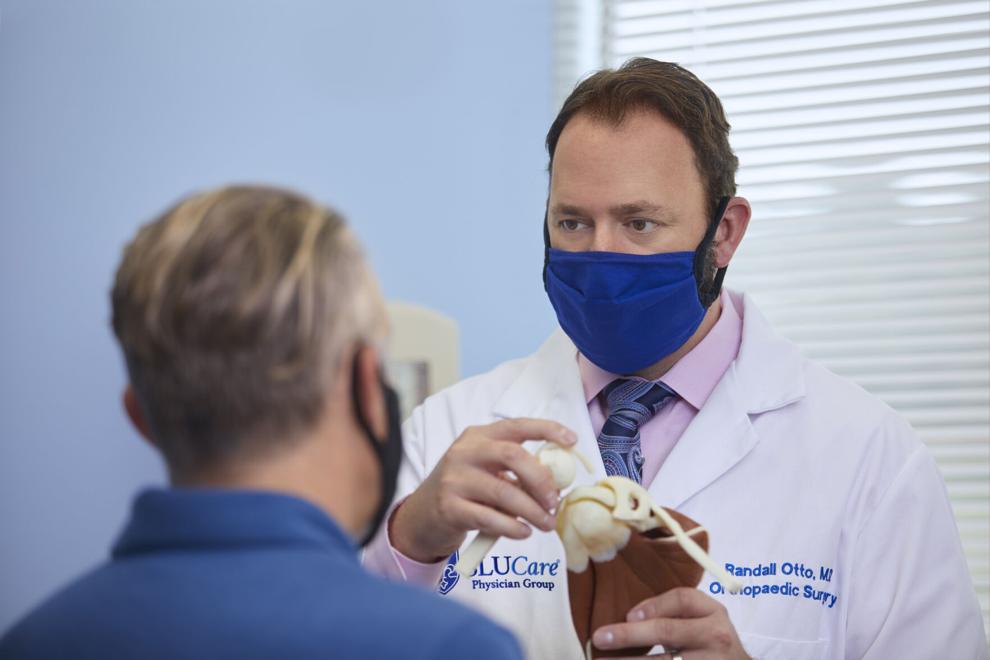 Shoulder pain bothered Dan P. for years, whether it was playing catch with the kids or working out at the gym. Cortisone shots worked for a while but became less and less effective at masking the pain in his right shoulder whenever he threw a ball or raised his arm for typical daily activities.
"I kept waiting for some sort of magic solution," Dan recalled.
Finally, when pain kept him from sleeping at night, Dan turned to orthopedic surgeon Dr. Randall Otto, a specialist in shoulder and elbow surgery who now practices with SLUCare Physician Group. Dr. Otto told him he was a great candidate for shoulder replacement.
"He looked at the X-rays and said, 'Your situation is easy,'" Dan recalled. "'You can continue with physical therapy and cortisone shots, but if you really want it fixed, there's only one solution.'"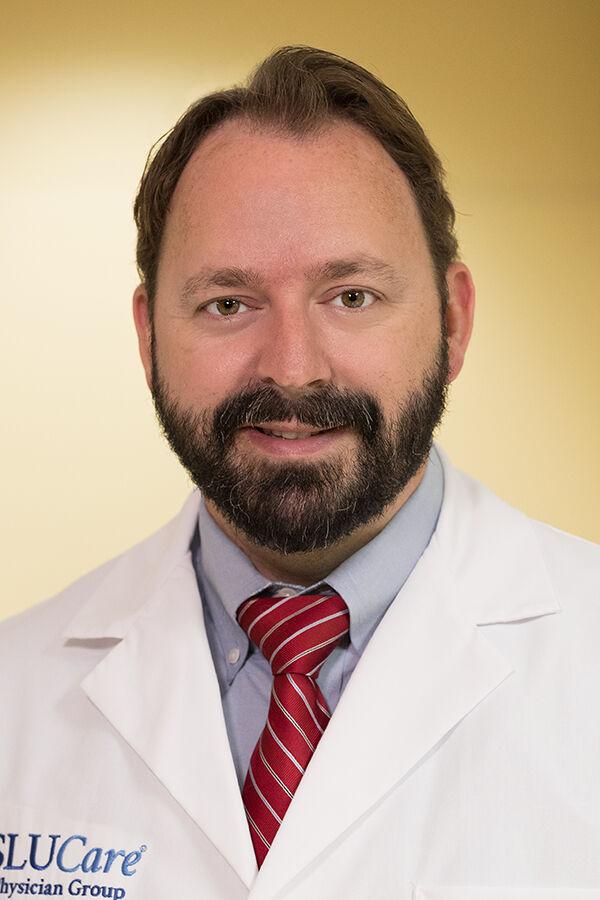 A new shoulder and a return to an active lifestyle
Today, Dan says his new shoulder feels great and allowed him to return to the active lifestyle he had just about given up.
"The overall physical therapy and recovery was much easier than I was thinking it would be," Dan said. "And since then, there have been no setbacks. I can throw a ball and get back to the gym and everything is going really well. I wish I would have done it five years sooner, and I would have if I'd known the results would have been what they were."
Like Dan, most candidates for shoulder replacement surgery have treated their pain for years with cortisone shots, physical therapy and lifestyle modifications, Dr. Otto said. But when those treatments no longer help and quality of life is affected, it's time to consider replacement surgery.
"A lot of times when you start having pain like that, it's not so much in the day, but it's at night and you just can't sleep," Dr. Otto said. "It seems like a lot of people can compensate or modify their activities during the day to where they can get through and try to minimize the pain or use the other arm. But at nighttime, it's hard."
Dr. Otto, a founding member of the Missouri Shoulder and Elbow Society, recently joined SLUCare Physician Group and is now seeing patients at their newest orthopedic surgery office at 1011 Bowles Avenue in Fenton on SSM Health St. Clare Hospital campus. He treats all shoulder and elbow conditions, but specializes in total and reverse shoulder replacements and revision shoulder replacements.
Traditional vs. reverse shoulder replacement
Dan had the more traditional anatomic shoulder replacement, which means the ball and socket of his shoulder joint were replaced with synthetic parts. But Dr. Otto says an increasing number of patients are considered candidates for a newer surgery called reverse shoulder replacement, in which the surgeon reverses the joint, so the ball is attached to the shoulder and a deep socket is created at the top of the arm bone. This type of surgery improves stability in the shoulder, especially when patients have issues with the rotator cuff — the muscles and tendons that surround the shoulder joint.
The satisfaction rate for shoulder replacement is high, about 95 percent, Dr. Otto said. Patients typically go home from the hospital the day after surgery. Recovery includes about six weeks of rest with the arm in a sling, followed by stretching and light use. After three months, patients can resume building strength and endurance in the shoulder. Between six months to a year, patients continue to experience improvement in function.
The aim is to improve a patient's quality of life, Dr. Otto said. He works to build a relationship with each patient to not only understand their goals but to help them understand their options.
For Dan, the result was better than he had hoped for. "The great thing about Dr. Otto and his staff is they do shoulders; that's what they do. They've seen everything and they know what works."