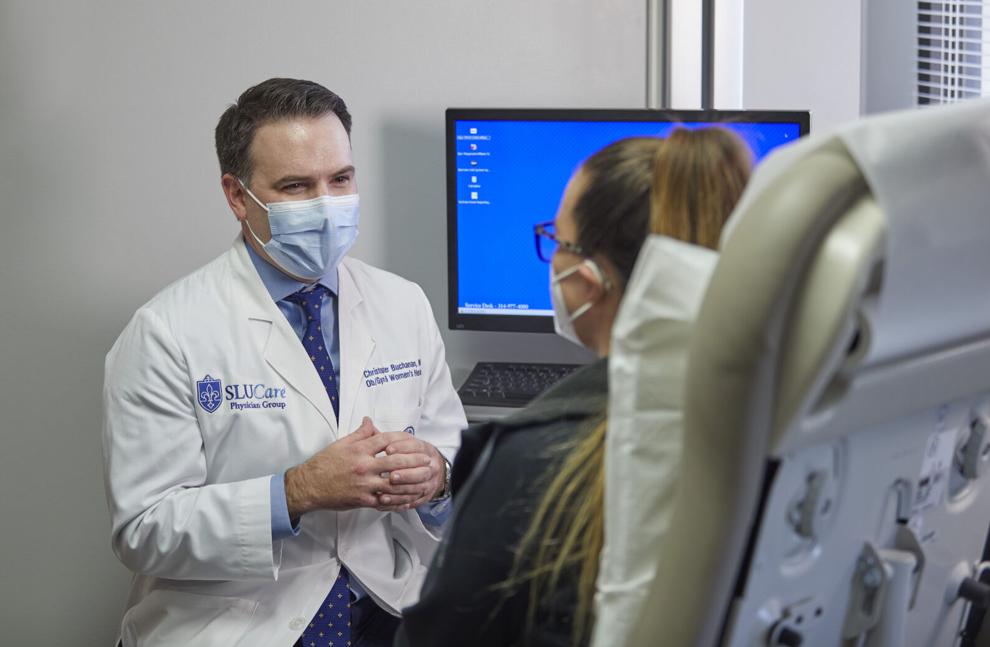 For women who are in high-risk pregnancies, keeping anxiety and stress at bay is important — but difficult to do. For Morgan Hodits, having the support of specialists like SLUCare's Dr. Chris Buchanan made all the difference in the world.
"I was very nervous," said Hodits, who recently delivered her fourth child at SSM Health St. Mary's Hospital – St. Louis. "There are a lot of thoughts that go through your head, especially what could go wrong. You're scared not only for your baby, but you're also scared for yourself."
Frequent monitoring by high-risk physicians such as Dr. Buchanan, a specialist with SLUCare Maternal-Fetal Medicine, helped ease her fears.
"Working so closely with the providers and staff turned a potentially scary situation into a positive one," she said.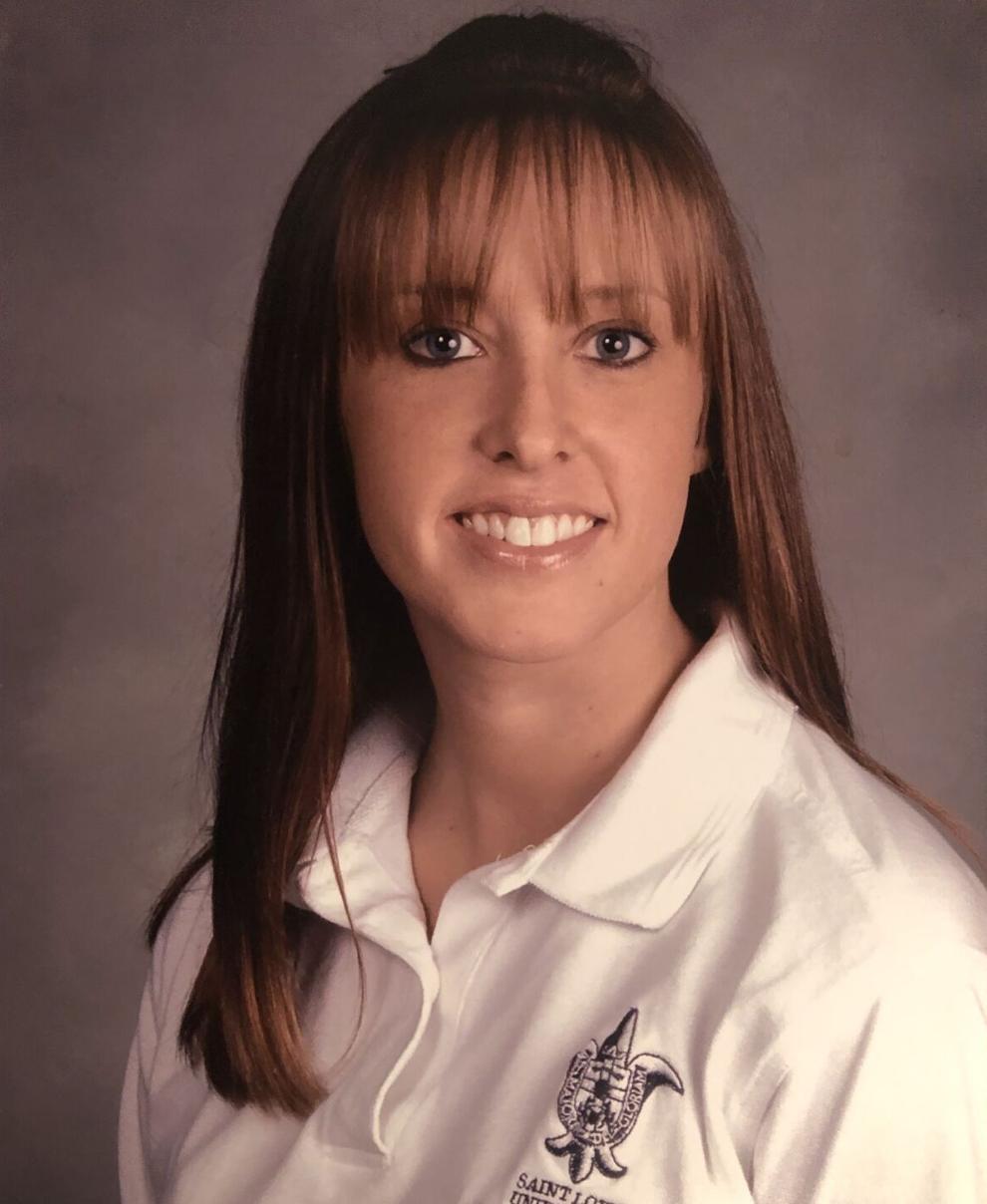 Caution and careful monitoring
Hodits, 38, of Webster Groves, was diagnosed with lupus, an autoimmune disease, several years before the birth of her first child, which put her into the high-risk category. But even scarier was that during her first, second and third pregnancies she developed cholestasis, a liver problem that carries an increased risk of stillbirth.
For Hodits, the first sign of trouble was unbearable itching on her palms and soles of her feet. "It's really uncomfortable," she said. "You can't get any relief."
The specialists at SLUCare monitored her closely, with twice-weekly testing during the third trimester, and because of the risk of stillbirth, delivered her three sons early, at 37 weeks.
With her fourth child, a girl named Palmer who was born in January, Hodits did not experience cholestasis — but the possibility was always on her mind.
"Whenever you feel something itching, you start to panic," she said. "And with COVID, I was really worried about going into the hospital early. It's very nerve-wracking."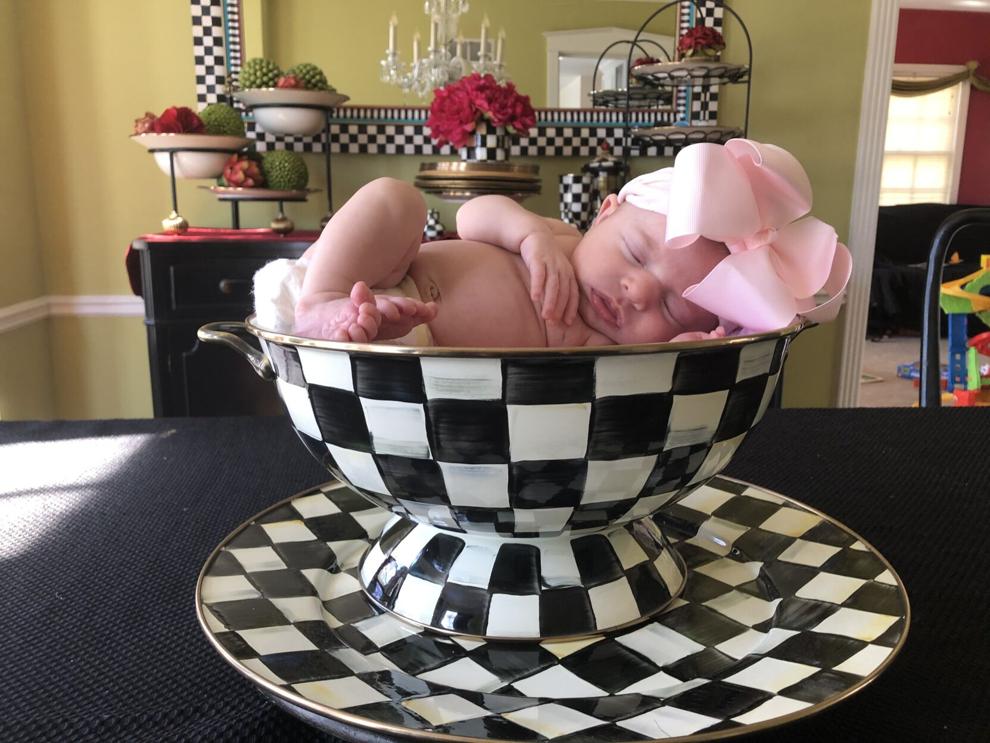 With her every step of the way
Hodits was thankful that Dr. Buchanan and his colleagues were with her every step of the way. SLUCare experts are leaders in the delivery and care of women and babies in high-risk pregnancies.
For some women in the high-risk category, it's important to be seen by a specialist throughout pregnancy. But in other cases, SLUCare experts act as a consultation resource for a woman's own primary obstetrician. They co-manage a pregnancy alongside her OB, or they take over through delivery if needed.
In cases of fetal anomalies, Dr. Buchanan and his colleagues work closely with the specialists at St. Louis Fetal Care Institute at SSM Health Cardinal Glennon Children's Hospital to make sure both mother and baby have the best possible care.
Every pregnancy is unique
"We have vast experience at delivering high-risk women," Dr. Buchanan said. "Our goal is to provide solid, evidence-based care at an individual level because every person and every pregnancy is unique."
SLUCare physicians, in partnership with St. Mary's, deliver more than 3,000 babies a year. In fact, St. Mary's was recognized in 2020 as a "Best Maternity Hospital" by Newsweek for its standards of excellence — the only hospital in the region to receive this honor.
SLUCare offers pre-conception counseling as well, so that if a woman has an existing condition such as diabetes or high blood pressure, she can get help managing these issues to optimize her health prior to pregnancy.
Dr. Buchanan says it's important that all women see either their primary care physician or their OB-GYN before becoming pregnant — whether they believe they are at high risk or not. This helps the physician assess the risks for complications.
"Just seeing a doctor and talking about things may bring to light some issues that would put them at risk should they become pregnant," he said.