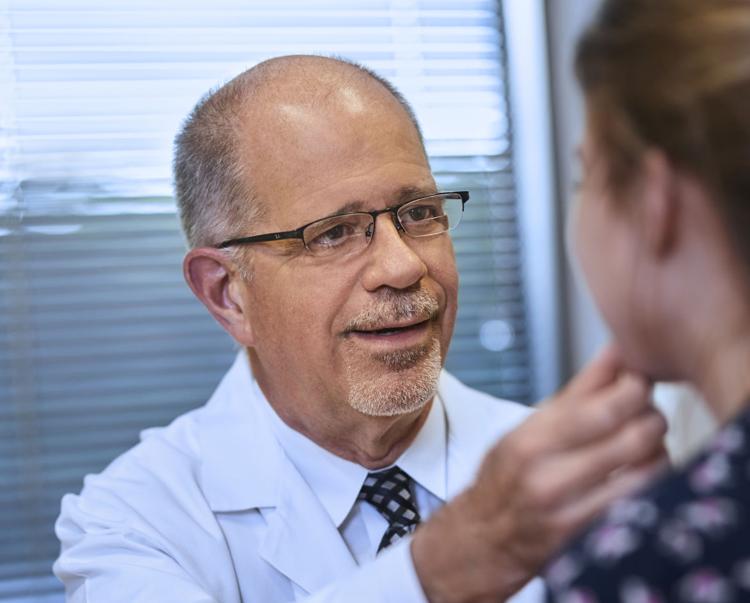 Beth worked hard to lose weight, but nothing she did seemed to shrink her double chin.
"It seemed like no matter how much weight I lost, I still had a very bad double chin, and it made me very self-conscious," says Beth, a business owner who is in her 50s. "I worked so hard to get this weight off and I still don't look good in pictures."
She turned to Dr. Frank Simo, a facial plastic and reconstructive surgeon with SLUCare Otolaryngology and Facial Plastic Surgery in West County, to learn about her options: Did she need liposuction? A facelift? Could she afford cosmetic surgery and time off from her business for recovery?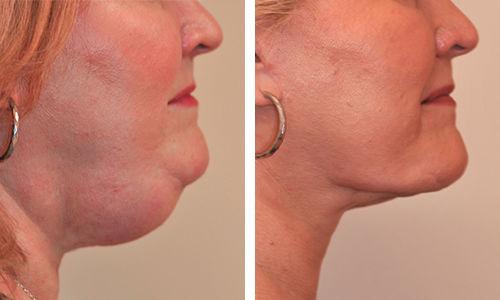 It turned out it wasn't just aging or saggy skin from weight loss at work on Beth's neck — Dr. Simo discovered she had a large lipoma, a benign fatty tumor that needed to be removed before it caused damage to her voice box or thyroid. Six months after removing the tumor, he performed a lower face and neck lift to remove excess skin and tighten the tissues in Beth's neck, cheeks and jowls.
"I cannot tell you how happy I am with the results," Beth says. "I feel like me again. I can't believe how much better I look and feel. Now that I know how natural this looks and what a good job he did, I'll probably be back in five years or so to have my eyelids done."
Nothing works like a facelift
Over the years, Dr. Simo has performed thousands of facelifts (rhytidectomies) for women and men who want to rejuvenate their appearance by erasing signs of aging, such as saggy skin and wrinkles. Though injectables and fillers can work temporarily, nothing works like a facelift to counteract gravity and improve laxity, he says. "You might be able to hold off on having a facelift for a while (with injectables and fillers), but you can only get so much from a filler."
He says it's important to consult with an experienced facial surgeon who will take the time to learn your goals.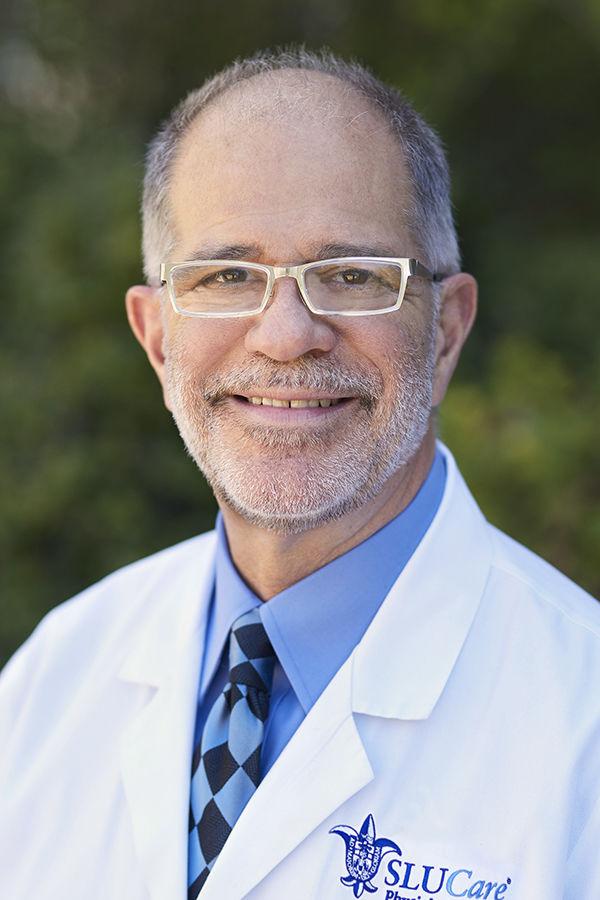 "No two facelift surgeries are the same because no two faces are the same," he says. "The surgery needs to be designed around the patient's face and what their needs are."
Still you, just younger looking
Dr. Simo says most of his patients are not looking to make drastic changes, they just want to see a more youthful version of themselves when they look in the mirror.
"They don't want to broadcast that they've had a facelift or look overdone," he says. "They want to look better, but they still want to look like themselves."
Though cosmetic procedures such as facelifts are not covered by insurance, they are more affordable than most people might think, Dr. Simo says. And over the years, surgical techniques have continued to improve and complications are few. Today, procedures are done in an outpatient setting under a light general anesthesia. Recovery typically takes about two weeks.
Good candidates for facelifts are men and women who are nonsmokers, in good overall health, and have reasonable expectations of how they want to look and feel.
"If you want to turn the clock back 10 years, this is the way to do it," he says. "I can't make a 70-year old look 40 again, but I can make them look 60 again and maybe even 55."
To learn more about Dr. Simo and surgical options for restoring a more youthful appearance, go to slucare.edu/cosmetic.